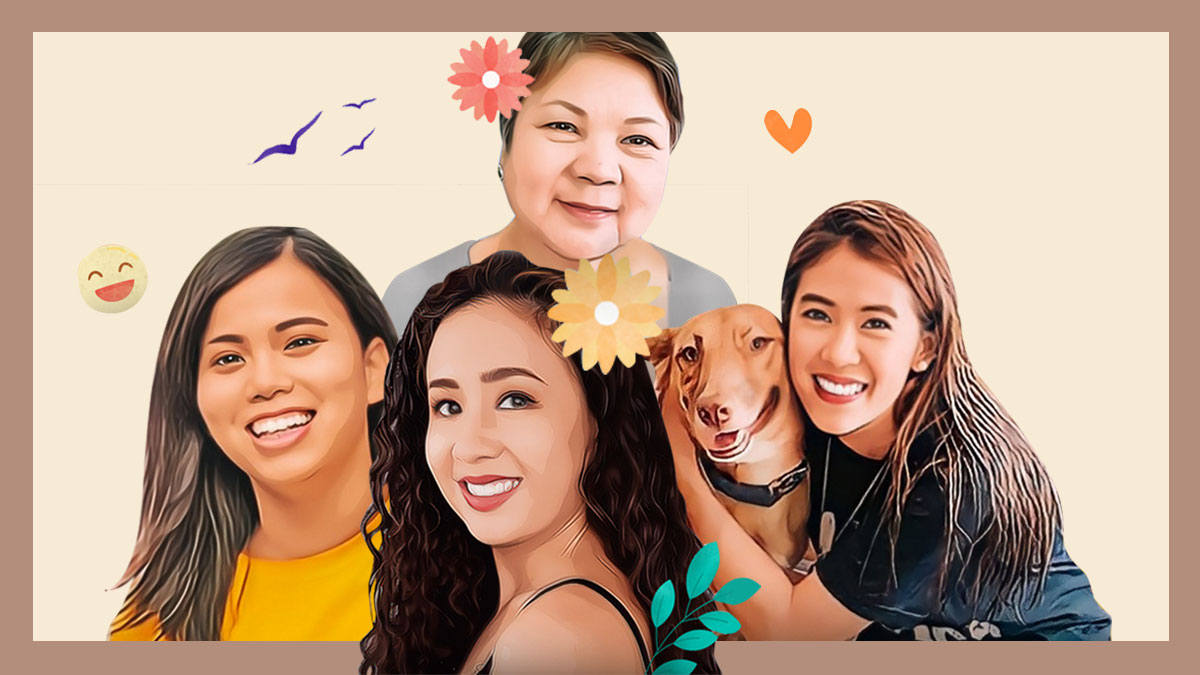 Trailblazers come from different walks of life. For International Women's Day and the whole month of March, HERSHEY'S Philippines aptly puts a spotlight on four Filipinas who have dedicated themselves to advocating for change, building communities, and sparking hope in the country.
Their contributions are celebrated and featured prominently on limited edition sleeves of HERSHEY'S chocolate bars exclusively available in the Philippines. Get to know them and learn amazing life lessons from their stories here:
Lessons we can learn from the HERSHEY'S Philippines #HerShe ambassadors:
1. Work for the cause you're passionate about
Malou Perez is proof that any one of us can create positive change in our communities. After rescuing 50 dogs about to be killed, Malou became determined to save as many abused and abandoned animals as possible. She then founded PAWSsion Project, an organization that runs animal rescue centers in Bacolod and Bulacan as well as different programs that involve animal adoption and sponsorships.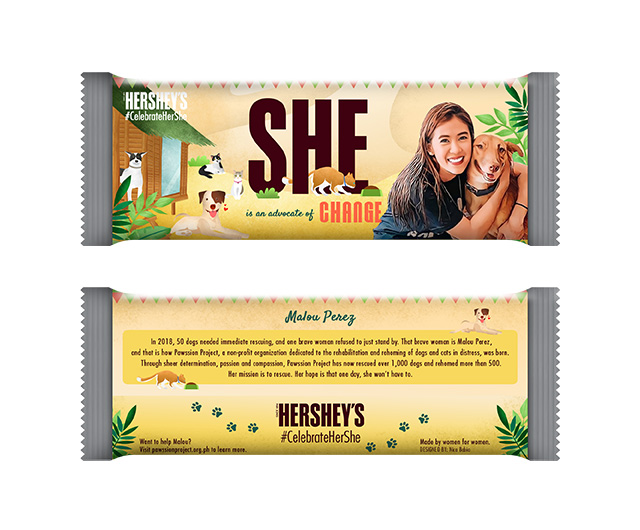 Learn more here: PAWSsion Project Facebook page
2. Commit to uplifting lives in your own way
Big or small, the help you extend to those in need matters. Sabrina Tamayo started out by providing free meals to the disadvantaged on her own. Now, she's running the youth-led Project SMILE (Simple but Meaningful Acts Intended to Leave a Lasting Effect) and working with over 270 members and volunteers. Project SMILE lives out its goal of uplifting the lives of marginalized Filipinos through fundraising, organizing outreach and community programs, and working with people directly on the ground.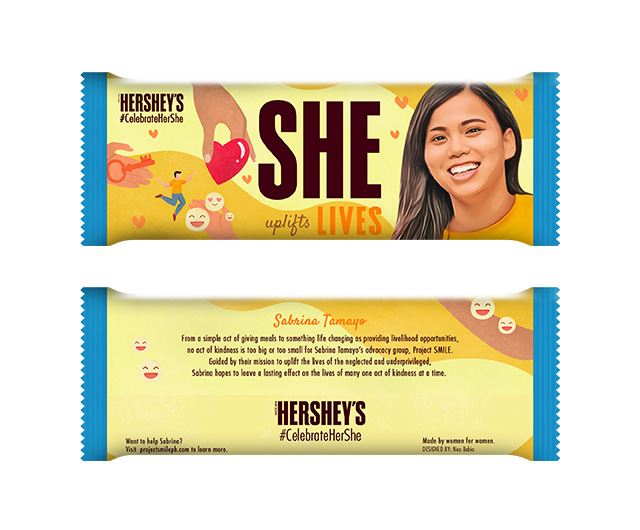 Learn more here: Project SMILE Facebook page
3. Learn to fight with kindness
Surviving cancer has inspired Fredeswinda "Winnie" Samonte to help individuals who are similarly diagnosed. She is the founder of PGH's Cancer Survivors Organization, which started out as an informal group chat for cancer survivors and patients that, over time, has become a recognized non-profit organization. To date, this close-knit community has more than 300 members who have become each other's support system during this very challenging time in their lives.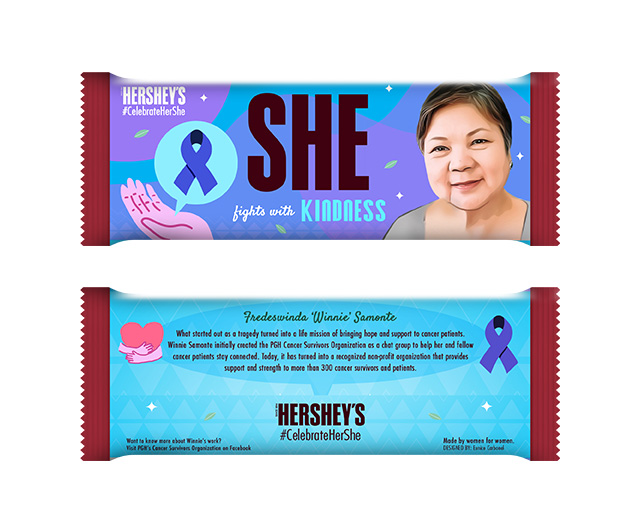 Learn more here: PGH's Cancer Survivors Organization Facebook group
4. Do something to spark hope
A survivor of depression herself, Kate Alvarez is set on igniting hope in individuals who are living with mental health conditions. She channels this passion into her online page SOS Philippines - Survivors of Suicide and Depression, through which she provides life-saving resources about mental health and spreads awareness about this important issue in the country.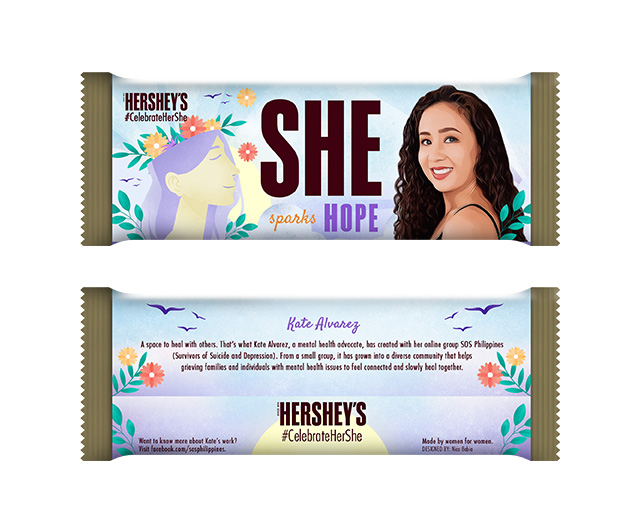 Learn more here: SOS Philippines Facebook page
Along with celebrating the amazing contributions of these unsung heroes, an important part of the HERSHEY'S Philippines campaign is to support the new generation of Filipinas. Girl Up Philippines, the local counterpart of the United Nations Foundation's worldwide campaign to empower girls across the globe, will be receiving part of the proceeds from the sale of these beautifully packaged sweets.
Aside from this, HERSHEY'S Philippines also recently launched its #HerShe movement online and is inviting everyone to join in. Just post about the women you admire on social media and use the hashtag #HerShe!
The HERSHEY'S chocolate bars with limited edition sleeves are available on Lazada and Shopee. For more details, follow HERSHEY'S Philippines on Facebook and Instagram.
This article was created by Summit Storylabs in partnership with HERSHEYS.