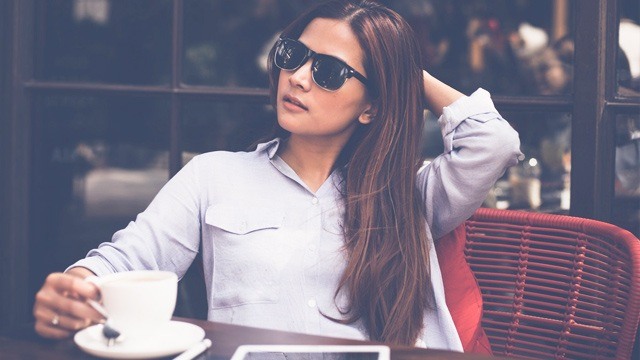 The relationship between money and happiness has always been a complicated one. Psychologists frequently conclude that an increase in wealth often leads to a decrease in happiness, backing up the old belief that money can't buy happiness. Still, though unconventionally, the wealthy may find happiness through a number of ways with or without dipping into their pool of monetary resources.
Become rich in experiences, and not just in material wealth.
Various studies confirm that life experiences provide much longer lasting pleasure than material objects, and the best experiences often don't come cheap. "What we find is that there's this huge misforecast," says Professor Ryan Howell of the psychology department at San Francisco State University. "People think that experiences are only going to provide temporary happiness, but they actually provide both more happiness and more lasting value." In this case, an investment in that vacation or those VIP concert tickets trumps a new car or a third property.
ADVERTISEMENT - CONTINUE READING BELOW
Remember, material possessions are not equivalent to worth.
A great indicator of security and contentment is knowing when to cap the spending. Human beings adapt to change quickly, especially positive change. A rise in income may mean a rise in aspirations as well, and once one starts purchasing more in order to "fit their new income," one becomes more restless in wanting. To slowly adapt to an increase in spending money, the trick is to be grateful for what is already there. Others keep a spending journal, but itâs also wise to keep a separate journal to list what one is thankful for each day. Try offering a simple prayer of thanks to whichever higher power you look up to as often as you can.
Chase dreams and fulfill passions.
It's been said many times but not everyone has the luxury of chasing their own dreams. Put part of that fortune into a passion project, whether small or big. Identify it and go after it. The rich may be raking in millions by the minute, but if it's not their vocation, they can't truly be happy.
Giving is also receiving, according to science.
On a daily basis, the wealthy are on the receiving end of the spectrum. They get and they get. But it's worth noting that some of the richest and most powerful names on earth are also some of the most generous. Scientific studies find that giving one's time, talent, and treasures paves the way to finding purpose, discovering the meaning of on's life, and feeling fulfilled. By giving, one also receives.
Giving back is not limited to buying a table at the next charity fundraiser. It could be using resources to further studies or to answer nature's call for help. In keeping with Winston Churchill's words, "We make a living by what we get; we make a life by what we give."
This story originally appeared on Townandcountry.ph.
* Minor edits have been made by the Femalenetwork.com editors.
Load More Stories