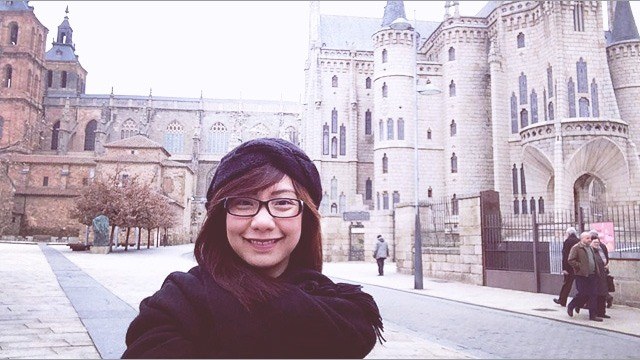 It happens every day though we never think it'll happen to us. But what is it really like to experience and survive a serious accident? Jae Buenafe, 32, talks to us about the accident that turned her world upside down.
What was your life like before the accident?
Well, I've been working for a media agency for around 11 years now—seven years in the Philippines and four years in Singapore, which is where I'm actually based. Prior to the accident, I was living a pretty sheltered life. My dad's very strict, and I'm the eldest of four girls.
ADVERTISEMENT - CONTINUE READING BELOW
Tell us about the accident.
In 2009, I went to the mall to watch a movie. I decided to take a tricycle to Alabang Town Center because it's so near. On the way back, one street away from home, a van didn't slow down at an intersection. It came from the left where I was seated, putting me at the point of impact. I was with my boyfriend but he only sustained minor injuries. Before I was knocked unconscious, apparently, my last words were, "Hindi ako makahinga." The tricycle spun 30 feet and the van sped away. Unfortunately, there were no witnesses.
CONTINUE READING BELOW
Recommended Videos
I snapped seven ribs—they pierced my left lung so it collapsed. I broke my shoulder bone, collarbone, and hip bones. I got five stitches on my head and had to undergo blood transfusion. I also fell into a short-term coma.
What was your first reaction when you woke up?
PAIN. So much pain. I had a tube that went from my nose to my throat so I could eat. I also had a chest tube to drain the blood and water that entered my lung. It felt like I was drowning. The first round of painkillers they gave me was too strong so I vomited bile and blood hourly. I was only able to move my head and my right arm; every other body part felt like dead weight.
ADVERTISEMENT - CONTINUE READING BELOW
What was recovery like?
I was in the hospital for a week, and I weighed 60 pounds. After I was discharged, I was bedridden for eight weeks. To help me do simple things like sit, stand, and walk, I was in rehab and therapy for more than a year. I was in disbelief most of the time. To paint you a clearer picture, here's an example of the kind of pain I went through: I avoided coughing or sneezing because my torso (where my broken bones were) would vibrate. That three-second cough or sneeze left me in pain for hours. I couldn't even go to the bathroom; I had to wear adult diapers.
Did people treat you differently?
Yes, but in so many loving ways. My friends and family did so many things to try and ease my discomfort as much as possible. Because of how many shots I got back then, I'm afraid of needles now, but I remember always having someone there to hold me down whenever I had to get a shot.
ADVERTISEMENT - CONTINUE READING BELOW
What is your life like now?
I'm more fearless now. It's not just about excitement anymore; I look for things that scare me, and I try to overcome them. I travel alone, too. I've been to eight countries and 21 cities. I spent three weeks in Spain. I've climbed Sydney Harbour Bridge and the pagodas in Myanmar, rode waves in Bali, and hiked mountains in Vietnam. This year, I'll be traveling to Machu Picchu in Peru.
ADVERTISEMENT - CONTINUE READING BELOW
I moved to Singapore three and a half years ago because I wanted to live and thrive independently. My life is a constant reminder of how far I've gone since my accident. It just reminded me that we never really know when our time is up so I want to make the most of mine.
This story originally appeared on Cosmo.ph.
* Minor edits have been made by the Femalenetwork.com editors.
Load More Stories