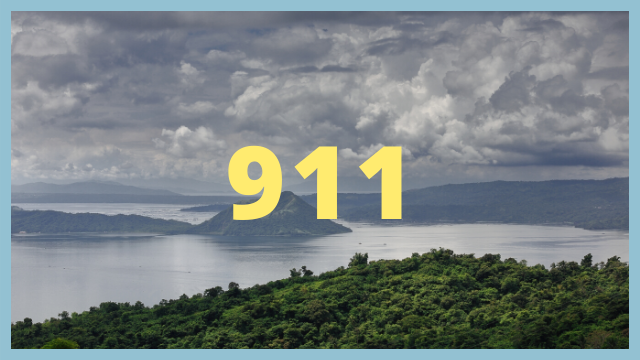 The Philippine Institute of Volcanology and Seismology (PHIVOLCS) has stated that there's still a possibility of volcanic tsunamis occurring; these are often triggered by debris falling after an eruption, pushing the water towards the shoreline and creating waves.
ADVERTISEMENT - CONTINUE READING BELOW
PHIVOLCS Director Undersecretary Renato Solidum told CNN Philippines, "These kinds of hazards have happened during major eruption events, such as in the 60s and 1911 eruptions. It's not that high compared to typical earthquake tsunami in open seas but this can damage and impact people if they are on the shore."
Meanwhile, an evacuation plan has been ordered for people who live within a 14-kilometer radius of the volcano's crater.
In case of an emergency, here is a list of hotlines you can call:
National Emergency Hotline - 911
Philippine National Police - 117
PHIVOLCS - (02) 8426-1468 to 79
Philippine Red Cross - 143 or (02) 8790-2300
Bureau of Fire Protection (BFP) - (02) 8426-0246
National Disaster Risk Reduction And Management Council  - (02) 8911-5061 to 65 local 100
As much as possible, you are advised to stay indoors. If, however, you really need to go out, visit your local drugstore to see if they have N95 masks available. Unlike regular surgical masks, N95 masks are built to filter at least 95 percent of airborne particles. Pair this with some sunglasses to protect your eyes from possible irritation.
ADVERTISEMENT - CONTINUE READING BELOW
Recommended Videos
Read more:
Load More Stories