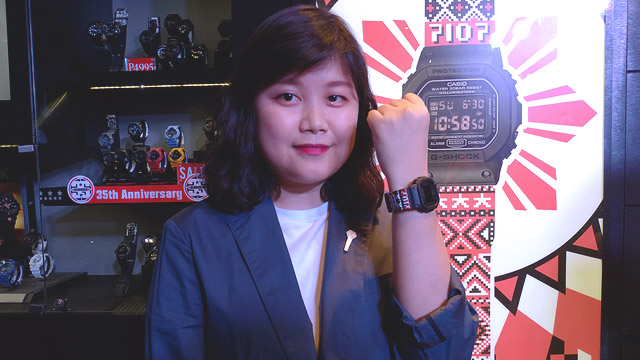 Fueled by a sudden inspiration, it only took one social media post for Dylan Dylanco to make the decision to join the recent Design the National G-Shock competition held by Casio. Little did she know that her entry would rise to the top.
ADVERTISEMENT - CONTINUE READING BELOW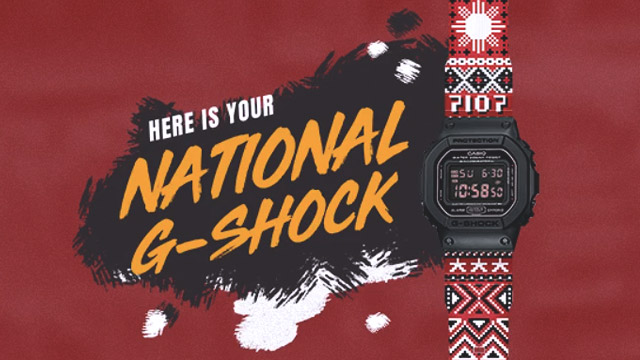 "I found out on Facebook," she said when asked about the win. "I finished work early, browse-browse ng Facebook and I saw the ad, and then, 'Oh, okay! Let's do it!'"
With over 1,200 entries, it was not as simple a feat as it seemed. Each entry went through rigorous judging to find the design that would embody both the toughness the Filipino people and of the watch brand itself.
CONTINUE READING BELOW
Recommended Videos
For Dylan, the concept came to her the moment she read the call for submissions; an homage to traditional Filipino weaving. "'Yong pagwe-weave ng ancestors natin, 'di ba it looks like little squares also. That was a good idea for me kasi you start with something so small and then you just put in patterns and then you can create something bigger…You can create a whole image from it. That was the idea."
Totally in the zone, it took her only three to four hours to finish the design. "Just one pass. Because personally when I work on something na I'm really, really passionate about and I'm inspired, I sit on it and I don't stop, so tuloy-tuloy ako mag-trabaho. And this idea was so clear in my head, and I didn't even have any sketches. I just went straight to the computer tapos gawa na agad."
ADVERTISEMENT - CONTINUE READING BELOW
Her entry was exactly what sales manager Masaki Obu of Casio was looking for. "The most prolific warriors in history have always been celebrated in symbolisms, song, and vestment. And in traditional tapestry weaves, every weave tells a story," he explained in a release. "I believe we have successfully captured the Filipino soul in Design the National G-Shock contest."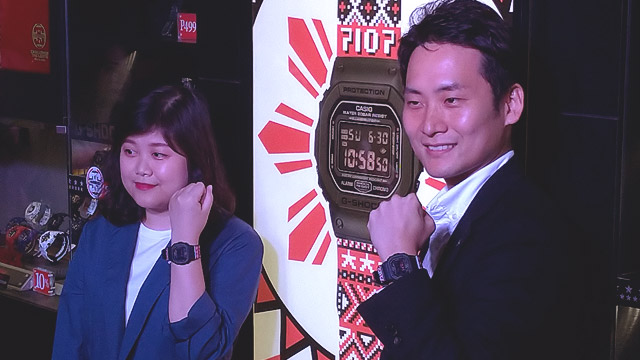 ADVERTISEMENT - CONTINUE READING BELOW
Considered to be a limited-edition piece, only 200 pieces of Dylan's "Pambansang G-Shock" will be available to the public for P9,995.
"Definitely, it's overwhelming," Dylan shared. "This is huge… It's not just about me, it's about representing the Philippines. It's a big deal for me. Of course I feel proud…I'm also nervous, but I'm glad that I was chosen."
If there's one lesson that the whole experience had taught her, it's listening to your inner voice.
"If you have a gut-feeling na this is something that you really want to do… You know the design just comes to you. Just go with it. Don't be afraid na 'O, they might not like it…' or 'I'm competing with so many creative and talented people na they might not even notice me…' Just take risks and just keep designing, even if people tell you na it might not be their thing… It's yours, eh. Just do it."
ADVERTISEMENT - CONTINUE READING BELOW
* Charlene is FemaleNetwork.com's associate section editor. By day, she helps FN readers upgrade their lives one smart tip at a time; by night, she transforms into a soldier of love and justice. She also likes cats. Follow her on Instagram.
Load More Stories