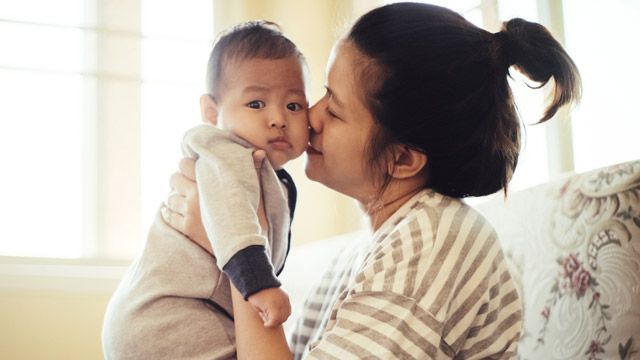 Securing your child's birth certificate isn't usually a hassle. After you've filled out the necessary forms and documents before you leave for home, most Filipino hospitals will prepare and submit the requirements and medical records to the local civil registrar. The hospital will notify you when the Certificate of Live Birth is ready for pickup. Wait for two to four months to obtain a certified true copy of your child's birth certificate from the National Statistics Office (NSO). 

Easy, right? And, yet, we hear many stories of people caught by surprise when they get their NSO-certified birth certificates -- the name is spelled wrong, it's not the name they grew up with, it's not the surname of their dad or their name is "baby boy" as it turns out. How do these mistakes happen? There can be a myriad of reasons, but the mistakes most likely happen at the hospital. 
CONTINUE READING BELOW
Recommended Videos
ADVERTISEMENT - CONTINUE READING BELOW
One situation that could cause problems, later on, is if you are not married to your child's dad. "The dad has to proclaim he was the dad of this baby so that the baby can carry his last name. [My partner] had to sign some documents, and he and I gave our IDs for the medical records," said Caroline Taverna who was not married to her husband when she gave birth to their first child. 
For unmarried parents who wish for their child to have the father's surname, you will need to submit the following documents per Republic Act No. 9255:
Affidavit of Admission of Paternity – filled out and signed by the father
Private Handwritten Instrument – this refers to "an instrument in the handwriting of the father and duly signed by him where he expressly recognizes the paternity of the child during his lifetime." 
Affidavit to Use the Surname of the Father – filled out and signed by the father (make sure to ask your hospital if they can provide you with a blank form). Find a sample of this document here.
ADVERTISEMENT - CONTINUE READING BELOW

The affidavit will then be permanently attached to the child's birth certificate. The certificate will also be stamped with "With Attached Affidavit of Admission of Paternity" at the upper left margin and signed by a civil registrar. 



For married parents, make sure to bring a certified true copy of your Marriage Contract, and photocopies of valid IDs. Don't forget to bring the necessary SSS, PhilHealth and health insurance/HMO claim forms.

You can also "process" your child's Certificate of Live Birth. Mom Sheena Arai who runs the blog Binibining Cinnamon had decided to do just that because she wanted her son to have her citizenship as Filipino and his dad's, which is Japanese.

"We needed to register him for a Japanese citizenship within three months after birth, and some parents get their child's birth certificate in six months! Major anxiety talaga. I didn't want to take the risk. Nag-aalala kami ng husband ko baka pag hinayaan namin yung hospital mag-process, we would lose the chance to register Kai's Japanese citizenship," she told Smart Parenting via an e-mail interview.

ADVERTISEMENT - CONTINUE READING BELOW

The hospital still prepared her son's Certificate of Live Birth because it required the signature of the attendant at birth and the hospital staff who prepared it. She brought four copies of the Certificate of Live Birth to her Local Civil Registry Office to register her child's birth. She got a certified true copy of his birth certificate from NSO in less than a month. (Tip: make sure to do this within 30 days from the time of birth because delayed registration will require additional requirements.)

Because mom Caroline was not married at the time of her first child's birth, she was extra careful to make sure that her newborn got her partner's last name. While she was in labor, "[The medical staff] kept calling the baby 'Baby Taverna' (the mom's last name) so I had to tell them it was 'Baby Katigbak' so they will get used to it and make sure the surname goes to the dad." She also had to explain to her ob-gyn why she had "single" written down as her status on the hospital forms.

ADVERTISEMENT - CONTINUE READING BELOW

Have your baby's name decided (including spelling!) before you head to the hospital. It's best if you have this written down.

When asked to give out advice for expectant parents, Caroline had this to share, "For filling out forms, my advice would be never to fill them up when you're sleepy. That's when mistakes happen, and they're bound to happen when you've come straight from delivering your baby." She's grateful she had her partner to fill out most of the forms, she said. "They talked to him since he had more sleep!"

This story originally appeared on Smartparenting.com.ph.

* Minor edits have been made by the Femalenetwork.com editors.
Comments
Load More Stories