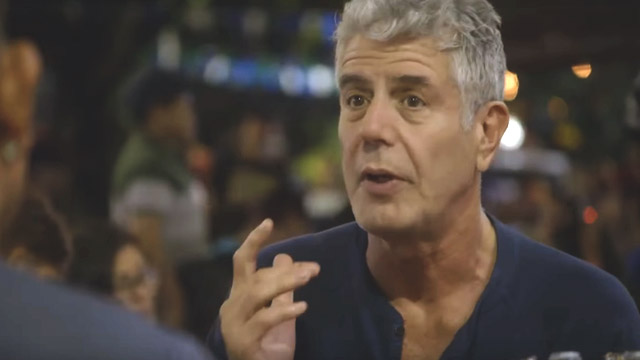 On the evening of June 8, 2018 (Manila time), news broke that Anthony Bourdain was found to have taken his own life—a heartbreaking end to one of the most passionate individuals in the culinary industry.
A chef who once sent The New Yorker an unsolicited article that completely changed his destiny, Anthony became recognized as one of the best food and travel writers in his field. He was also known to have a soft spot for the Philippines; in fact, his daughter was cared for by a Pinay named Vangie.
ADVERTISEMENT - CONTINUE READING BELOW
CONTINUE READING BELOW
Recommended Videos
In an episode of Parts Unknown, Anthony explored Filipino culture through food in the most unassuming yet touching way:
Halo-halo
Backdropped by a humble eskinita, he enjoyed a glass of halo-halo in the middle of a stormy Christmas season. "This is wonderful. I don't even know what half of these ingredients are," he said, before buying all the kids around him a serving each.
Sisig
"Nothing is getting between me and this spicy, chewy, fatty goodness." After savoring the original Pampanga sisig years before, the chef enjoyed its Manila version while discussing the music scene (and life in general) with a local cover band.
Jollibee Chicken Joy with Spaghetti
Of course, no visit to the Philippines is complete without dropping by Jollibee. Calling himself a hypocrite, the self-confessed hater of fast-food dove right into his meal. "The spaghetti is deranged, yet strangely alluring… Wait, my sinister brown sauce. I don't know what it's for." He pours gravy on his rice. "That's awesome. I hate myself." 
ADVERTISEMENT - CONTINUE READING BELOW
Kare-kare
Kare-kare was the last meal he featured in the episode, prepared by a retired OFW named Aurora. Amidst the happy atmosphere of a Christmas get-together, Anthony unpretentiously touched the heart of the story: that Filipino cuisine is an extension of the Filipino story of giving and sacrifice.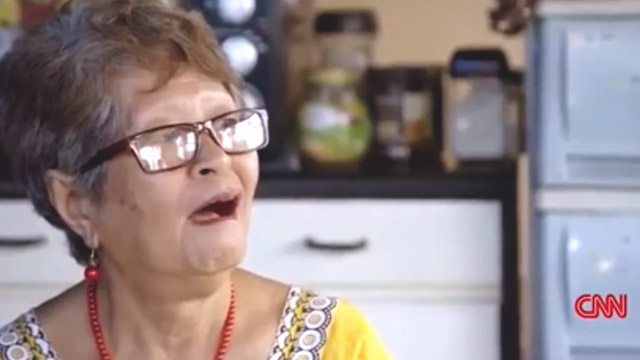 ADVERTISEMENT - CONTINUE READING BELOW
"This episode is an attempt to address the question of why so many Filipinos are so damn caring," he wrote in his CNN article. "Why they care so much—for each other— for strangers. Because my experience is far from unusual."
With his passing, may Anthony's experiences be a reminder of the real spirit of the Pinoy: determined, accepting, and forever hopeful.
If you think you may have depression or know someone with depression, you can contact the Department of Health's 24-hour suicide prevention hotline, Hopeline, 804-4637; 0917-5584673; and 2919 for Globe and TM subscribers.
You may also call Crisis Line for free and anonymous counseling through: (02) 893-7603, 0917-8001123, or 0922-8938944. You can also join SOS Philippines on Facebook, a support group founded for survivors of suicide loss and Filipinos undergoing mental health ailments like depression and bipolar disorder.
Comments
Load More Stories