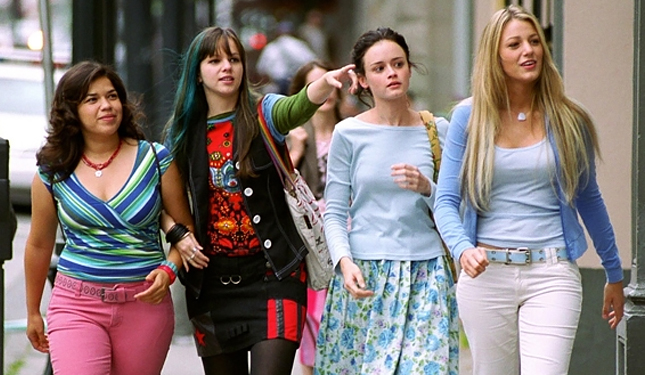 Credits: The Sisterhood of the Traveling Pants/Warner Bros. (2005)

1. The Optimist
Always looking for the silver lining behind every cloud, The Optimist is all about positivity. She knows how to make lemonade when life throws her lemons, and she can teach you in case you're not sure how. She's a bouncing ray of sunshine, and her zest for life is infectuous.

2. The Realist
The Realist knows that life isn't always peaches and cream, but she never goes into the deep end of a pessimist. She is the voice of reason when The Optimist tends to be too excited about things, and although she knows that there are times that she seems like a party pooper, it's only because she wants everyone to be on the safe side of things. The Realist is often logical, and she always gives you the truth.

3. The Listener
If you need someone you can tell your issues to without fear of being judged, talk to The Listener. She's all ears for both your rants and secrets, and never gives advice unless you ask for it. Ever patient, The Listener also offers a shoulder to cry on and a box of tissue for those days when everything seems to rain on your parade.

4. The Adventurer
She knows the best places to eat at, the nicest beaches to go to, and the secret trails that no one knows about. The Adventurer is your personal "Dora the Explorer" who enjoys new things and challenges. Whether it's a shift in her personal life or the next backpacking adventure, she always faces them with loads of streetsmarts and her head held high. There's never a dull moment with her, and you know that wherever life takes you, you're safe as long as she's at your side.

5. The Cheerleader
When you're feeling low, expect The Cheerleader to do her best to lift your spirits. She sincerely believes in you–sometimes much more than you believe in yourself–and knows that you can always be more than who you are if you choose it. She supports your talents and watches every recital, attends every competition, and jumps in all the classes you teach because she knows that you're awesome.

6. The Ate
The Ate is your older and wiser friend whom you can run to when you're not sure about what to do with your life. She pulls from her wealth of experiences, and hopes that you can use what she has learned to make things easier for you. She's genuinely caring and will always be there whenever you need a couple of hugs or a bit of guidance.


ADVERTISEMENT - CONTINUE READING BELOW
CONTINUE READING BELOW
Recommended Videos
Load More Stories