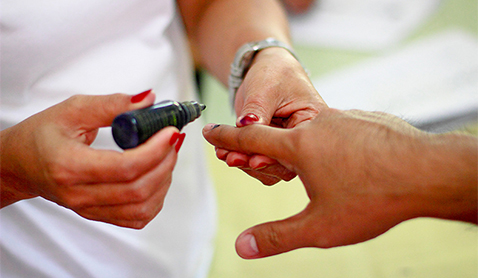 Just when you think that the campaign period is winding down, politicians start another round of deception and mudslinging. This time around, they're going at it with everything they've got – from inviting voters to campaign rallies masked as innocent concerts, to showing controversial advertisements that have seemingly forgotten the meaning of subtlety.
Of course, "leaders" influence those who follow them. As much as these politicians are at each other's throats, so are a lot of people transforming into really rabid supporters. It seems that keyboard warriors and instant political analysts are born every minute. It does get very tiring especially when you just want to go about your business of being a good, informed citizen of the Republic, and to vote for your preference without much ado.
For those who are tired of the unending arguments and bickering online and offline, we've prepared a simple list for you that will help you survive the sad amount of hate that seems to be coming from all directions—following these won't mean that you're apathetic. You're just giving yourself the peace and quiet that you—and everybody else—deserves.
ADVERTISEMENT - CONTINUE READING BELOW
Get off social media.
Seriously, if you can, go on a social media sabbatical. There's so much noise online, and it's making it so hard to sift through all the trashy posts to find the ones that can actually help you discern. If you want to learn more about a candidate, look for good and legit sources outside Facebook. You'll have more chances of learning something that way.
CONTINUE READING BELOW
Recommended Videos
Unfollow people online.
If for some personal or professional reason you can't leave social media, start unfollowing people. This may sound like a nasty thing to do, but trust us, you're doing yourself and your friends a favor by taking out reasons for you to go argue. There's so much negativity on your online feed, that aside from not helping you make an informed electoral decision, it's probably ruining your mood as well. Notice how everyone seems to be grouchy these days. We bet you that one reason for it is their hate-filled social media feeds.
ADVERTISEMENT - CONTINUE READING BELOW
Don't feel guilty about it. You can follow your friends back when things start calming down.
Find awesome things to do.
It's summer, and there are so many things and places waiting for you. Why not plan a trip to La Union, or read a book, or even start a small business (we're sure those halo-halo stands are raking in lots of cash these days)? Indulge in something good and creative. It's good for your soul.
Prepare for Mother's Day
A lot of people are so into the elections that they're probably forgetting that May 8 is the day when we honor the most wonderful woman in the world—our mothers. Instead of going through rants of random strangers that are on every news article, why not research about what you can do to make the day special for your mom? Spend time and enjoy the day with her not because you want to veer away from the upcoming elections, but because she deserves to be truly happy.
ADVERTISEMENT - CONTINUE READING BELOW
Be positive.
In the midst of all the gloom and doom that seem to stick to your aura like tar, do your best to have a positive outlook. Choose to see what's good and beautiful in spite of all the nasty things that you face on a daily basis. Find things to be grateful for, like having a job, being with your family, and basically still being alive and stable. Spread the positivity; not only will you feel lighter when you do, but you may also improve somebody else's day.
PHOTO: Flickr Creative Commons/Brian Dys Sahagun
Load More Stories