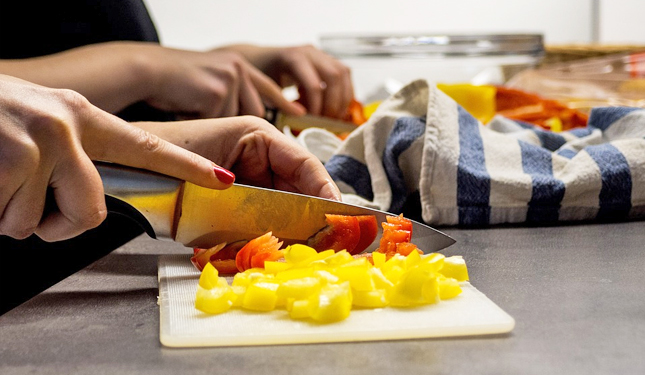 Credits: Pixabay
There's a saying that goes "the best chefs are men", but there's definitely nothing better than a woman's lutong-bahay, especially if that woman is a master chef.

From the home scullery to the kitchen of great hotels and restaurants, these women from Luzon, Visayas, and Mindanao have elevated Filipino food to a whole new level, and it all started not with sophisticated dishes, but with home-grown delicacies. Read on and see the diverse backgrounds and palates of these chefs and be inspired to get cooking.

1. Nancy Reyes-Lumen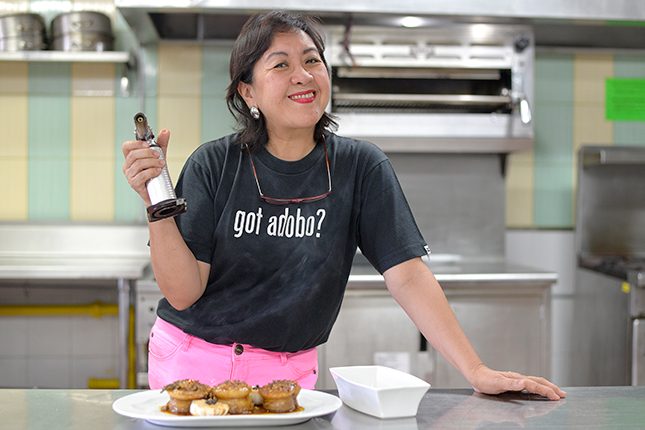 ADVERTISEMENT - CONTINUE READING BELOW
Hailing from a premiere family of chefs and food connoisseurs in Luzon, chef, TV show host, and author Nancy Reyes-Lumen has a rich culinary love story with adobo. "Anywhere adobo is served becomes my cozy corner of a home, whenever and wherever that is," the self-proclaimed Adobo Queen shares. "It is a way of cooking that varies from kitchen to kitchen and palate to palate but always… [it] has that tangy, umami note that brings back the taste of home."

Nancy attributes her signature dish to her grandmother Lola Asiang, and continues to lobby for it to be known as the National Dish of the Philippines.

2. Chef Pauline Gorriceta Banusing

CONTINUE READING BELOW
Recommended Videos
ADVERTISEMENT - CONTINUE READING BELOW
"Palangga" chef Pauline Gorriceta Banusing is the culinary star of her native Iloilo. Her favorite traditional meal is kadios baboy langka -- a soup featuring kadios beans and Batuan seeds which can only be found in Iloilo. "Kadios-baboy-langka is a hearty soup that will always remind me of home… This is my comfort food and many Ilonggos will agree with me," she explains.

Chef Pauline honed her cooking skills in the Culinary Institute of America and returned to apply them to the dishes of her Visayan province. Her love for the tastes of her hometown reverberates in all her creations, and she now owns several restaurants both in Iloilo and Manila.

3. Chef Teng Collantes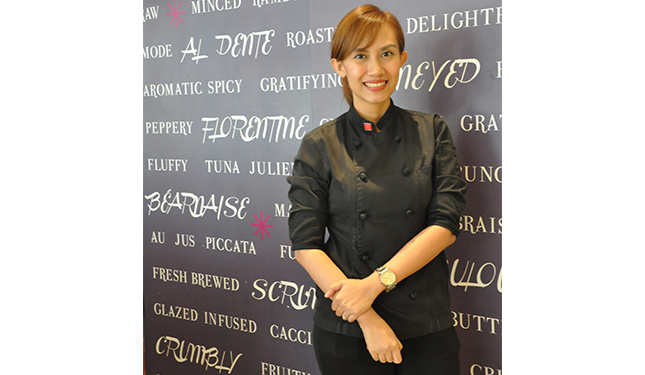 Chef Kristine "Teng" Collantes of Park Inn by Raddisson Davao is all about enhancing the great cuisine of the south. She loves serving bisayong boneless lechon, a family specialty. "Boneless lechon may sound very common nowadays, but before this dish became hype… my uncle makes this as a Collantes family celebratory dish," reveals Chef Teng. "Pork belly is scored, brined four to five hours with assorted native herbs and chilled overnight. Inside that brined, rolled belly: lemon grass, garlic, onion, dried bay leaf, and his weapon of gastronomic goodness, biyasong wedges. It explodes wonders in your mouth!"

Be inspired by Nancy, Pauline, and Teng's talents and get to taste their specialty dishes at Luzviminda 4: Heirloom Recipes at F1 Hotel from June 10 to 25. For more information, visit www.f1hotelmanila.com.


ADVERTISEMENT - CONTINUE READING BELOW
Load More Stories