"So why still pursue it now?" I asked my aunt. It's the last question on my list for this interview on the annulment process she's going through with my uncle. 2018 marks the 22nd year since she first filed the case in 1996.
"To be an individual again. To be myself and to be whole. I want to be free with being myself."
At 57 years old, she's passed thinking about asset divisions or even remarrying. What matters is her freedom, knowing that she is no longer the other half of a unit that has severed long ago. A unit our government holds so dearly, even to the detriment of the members of that very entity.
"In my opinion, the government is making the process difficult because they have to protect the institution, for young couples to make the right decisions and consider marriage sacred," aunt defended. But then again, when the measures are mired in red tape and dictated by a 30-year-old constitution, not to mention witnessing the usually different treatment for the upper crusts and those with connections, the loopholes are striking.
ADVERTISEMENT - CONTINUE READING BELOW
Annulment is a legal procedure for declaring a marriage null and void. Unlike divorce wherein it's a legal dissolution of a marriage, annulment declares that marriage to have never happened, that it didn't technically exist because it was never valid.
To find it as such, the constitutional Family Code Of The Philippines names the following as grounds for annulment:
lack of parental consent for the underaged;
psychological incapacity;
fraud;
consent for marriage obtained through force, intimidation, or undue influence;
physical incapability to consummate the marriage;
and presence of serious and incurable sexually-transmissible disease from one of the partners.
It is also illegal for both parties to jointly agree to nullify their marriage. This is known as collusion.
It's a process that is limiting despite the grounds having very wide meanings. With the obvious influences of religion, the law attempts to simplify the volatile human condition and dictates what it believes is the only right path for the Filipino family. Despite the filed cases increasing from 5,250 in 2002 to 10,525 in 2012, the government only now has made a move to legalize divorce. Although legal separation is available in the country, it still doesn't allow the parties to remarry and they can still be charged with concubinage or adultery if one is caught with a partner.
Twenty-two years. It's been that long. And hope of it finally ending for aunt and uncle was already on hand, just for them to receive the Solicitor General's decision to appeal the case despite the Regional Trial Court granting the petition.
It's that subjective that the various professionals handling the case can still interpret it the way they want to. Aunt read the initial decision of the RTC, which boiled down to the whole marriage being loveless, and for decades, nonexistent to the parties involved. The Sol. Gen. didn't think the grounds were strong enough to annul the union.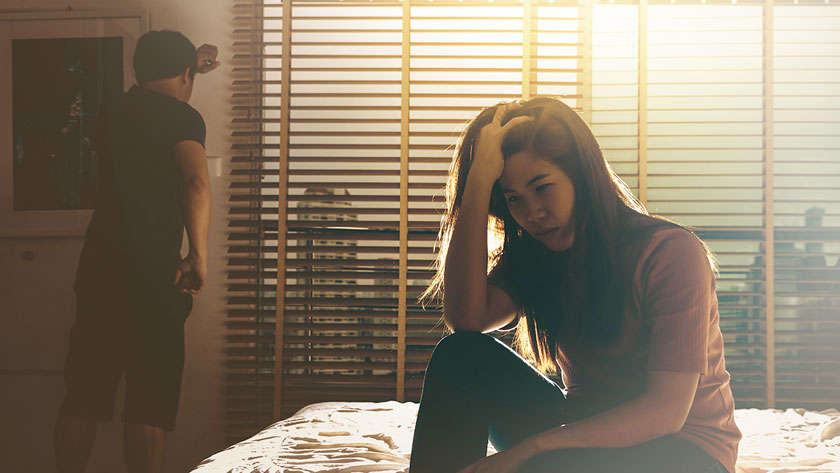 "It was loveless right from the beginning. And that's the hardest marital problem I can think of. You may have your quarrels and disputes with your spouses, but to live in a loveless one affects you the most," aunt thought aloud. She had to marry uncle in 1981 after discovering she was pregnant. She jumped into the idea just to escape her overbearing family. In the same year, uncle met the woman he would commit his entire life to, but it took him another decade to admit it to himself, his wife, and his three children. That was in 1993. He's been loyal to her to this day.
ADVERTISEMENT - CONTINUE READING BELOW
"Now that is love. I can see that, and I can't blame him. Even when he didn't choose the right thing to do, to choose his kids and make that sacrifice… what else can you call it, right?" Aunt added.
In 1996, aunt filed for their first annulment. A friend from church offered to help with the process and finances. She gave her story to the lawyer and the petition was filed in the Family Court. After so, the notice is given to the respondent, the respondent answers within 15 days, the public prosecutor investigates the case and if collusion is evident, then the pre-trial conference ensues. If the petitioner fails to appear, the petition will be dismissed. This was when aunt lost the case. If it went through the entire process, the next step was the trial proper, the decision to grant or dismiss the petition, and the appeal from the aggrieved party or the Solicitor General.
She thought she had a solid case then, presenting in paper uncle's infidelity and the findings that no love exists in the marriage anymore. She quickly learned that the patriarchal system was very forgiving on what infidelity for men construes. Unless you have a daring evidence of children with another woman, a photo of him in the act, or anything similar, you're just dealing with a man's justifiable sexual desires. But for women, that was hardly the case. A simple love letter can be used against you in court. Again, the whole notion appears subjective, not to mention antiquated.
ADVERTISEMENT - CONTINUE READING BELOW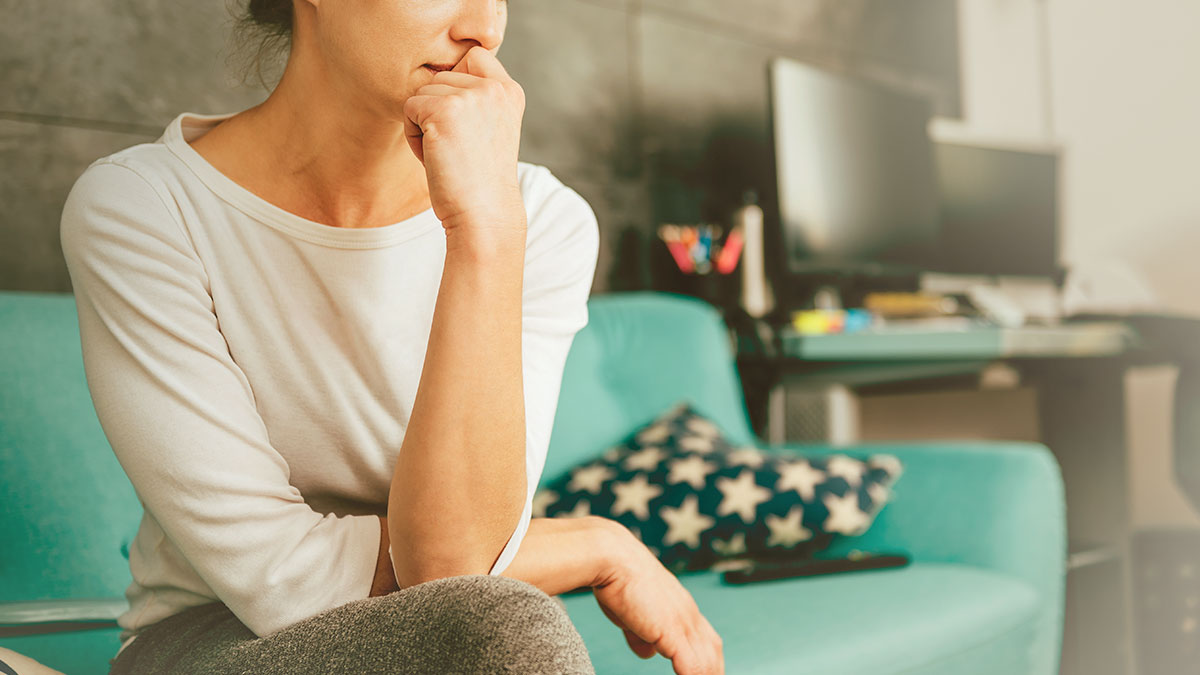 But because she was a single mother to needy, confused, and rebelling children aged 12, seven, and one, and relying solely on uncle's monthly contributions, it never went anywhere. She missed appearing in the pre-trial after a letter from the court got lost in the mail, and she wasn't allowed to continue on with the case.
Since then, it was a tug-of-war between who will file the next case. One being too busy managing the home and the other focused on a blossoming career and supporting his children and parents. Filing for annulment is also quite costly with an estimated P165,000-P300,000 budget, at the very least. It's quite unfair to those who can't even make P150,000 yearly (the divorce process, should the bill pass, will be much cheaper). And what do they base the case on? Psychological incapacity? Fraud? What evidence will they present?
Aunt turned to God at those trying moments. "I don't think I would be this sane if it wasn't for the relationship I developed with Jesus. Imagine, I had no job, uncle wasn't consistent with giving his contributions back then, and I had my young children. I went through hell. I thought of taking my own life, but who will look after my children? I just had to press on," aunt shared. She shares she learned to trust 'Him' and 'His' plan for their lives.
ADVERTISEMENT - CONTINUE READING BELOW
Years passed and she found it in her heart to forgive uncle.
They worked on the best set-up for their kids with uncle visiting every weekend. It was like nothing happened. They went out on out-of-town trips and spent major holidays together. The kids grew up with a present father and a semblance of a complete family. "Even if it was trying at times, it was a sacrifice I was willing to take. I would tell my kids that he wasn't a good husband but he's a great father. It's important for them to understand that," aunt said.
It was also in these trying times that aunt found a vocation and passion for helping single mothers. She became a ministry head for these women, teaching them the word of God as she held regular meetings with them. She was on call 24/7 to their needs. She trained as a counselor and worked to help other women go through their marital issues and separations. Here she found the strength she didn't think could exist in her. Her faith continued to grow strong, and her beliefs and example helped her children develop the same relationship with Jesus. Her children related that such passed on values are far better than monetary inheritance, and they thank her for molding them to be strong, compassionate, hard-working, judicious, and spiritual individuals.
ADVERTISEMENT - CONTINUE READING BELOW
In 2011, uncle filed for the case on the grounds of aunt's psychological incapacity. It was both relieving and poignant, admitting to thoughts of how things would be if they get back together but also finally appeased that this long, far too long, chapter will soon be closed.
She met her partner the same year and they've been together since. A life free to make her own decisions, maybe to even remarry, wasn't a fantasy anymore.
In 2014, the RTC ruling was in favor of the annulment. However, in 2015, the Sol. Gen. brought the case to the Court of Appeals, where it was declared in 2017 that there is no dissolution of marriage. "It's sad that despite us going the legal route, we still failed to meet the standards. It forces couples to come up with lies just to get the decision they deserve. And it pushes parties to live a life not in accordance to their values, if they find another partner they want to spend their lives with," she shared. It's baffling too, what other basis the Sol. Gen. has, now that the aunt and uncle's children have grown to have their own families. What is there to salvage? Who is there to save or protect? Uncle plans to re-open the case this year and the battle will tread on.
ADVERTISEMENT - CONTINUE READING BELOW
"I've lost interest in the institution of marriage, and I'm too old to remarry. I find that you work on a relationship more when you know you can just walk away easily, compared to a marriage where you can feel stuck with someone who may just want to leave. But after being separated for 25 years, we do deserve to live our lives freely. Right now, that's all I want. But I believe there's a reason for all of this. And I trust God with His ultimate plan," aunt ended.