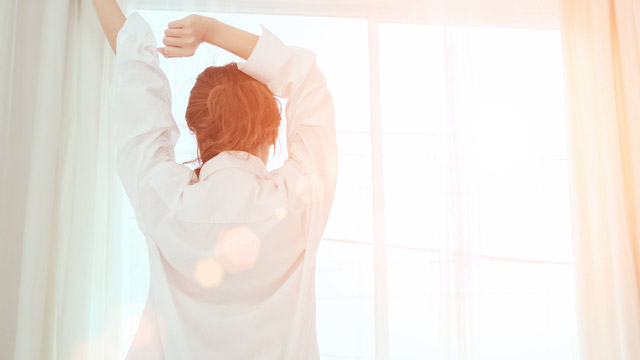 Being an adult is not a walk in the park–you've got bills to pay, work to do, connections to maintain, and other issues to handle. As you push into your 30s, promise yourself to become stronger, better, and wiser. Here are 20 things to try doing to help you become the best version of yourself.
1. Whipping up at least one signature dish
...or learning your family's special Kare-Kare recipe.
2. Effectively packing your luggage
Did you know that rolling your clothes will provide more room for...more clothes? #Yes
ADVERTISEMENT - CONTINUE READING BELOW
3. Handling your finances
Learning how to budget your money will definitely be helpful in the long run.
4. Changing a flat tire
There's just something about women who can handle their own car problems.
5. Cooking the perfect scrambled eggs
Try mixing milk and mayonnaise and voila–creamy goodness!
6. Fixing your plumbing
You'll save more money if you could do your own home improvements.
7. Dressing properly for any occasion
Never feel out of place at important events.
8. Basic stitching
Like patching up a hole and sewing a button back. 
9. Acing the office dress code
Remember, power dressing is key.
ADVERTISEMENT - CONTINUE READING BELOW
10. Assembling an emergency kit.
It pays to be prepared.
11. Driving a manual transmission
It's always best to learn driving stick before going automatic.
12. Traveling on your own
Going on a trip alone lets you learn new things. You get to meet new people, try a variety of cuisines, and experience different cultures.
13. Making small talk with people
Starting conversations with people not only builds your confidence but also opens doors for opportunities. Networking is important if you want to build a good career in whatever field you're in.
14. Enjoying the little things around you
Take pleasure in noticing the little things around you–the birds, the flowers, the sunshine. Pause and appreciate them and it might just make you feel good.
15. Confidently putting on makeup
...Whatever look you feel like going for!
ADVERTISEMENT - CONTINUE READING BELOW
16. Avoiding unnecessary drama.
Whether it's office politics or family feuds, you should focus on finding a solution rather than joining the fuss.
17. Living alone.
Having your own pad is a whole lot different from living with your parents. When you live alone, you are in charge of everything–even that busted kitchen sink. 
18. Forgiving
No matter how bad someone has treated you, there's no need to energize the anger and the hurt anymore. Learn to move on. The best revenge, after all, is finding happiness on your own.
19. Saving and investing
It's important to have a savings account (or two) so that when you're strapped for cash, you don't have to go begging your parents or friends for money. It's also important to know the right investment vehicles to grow your wealth, especially in a volatile economy.
20. Overcoming your fears
Celebrate your next big milestone by doing something extreme. It doesn't have to be bungee jumping or sky diving–just something that would take you out of your comfort zone.
ADVERTISEMENT - CONTINUE READING BELOW
Load More Stories