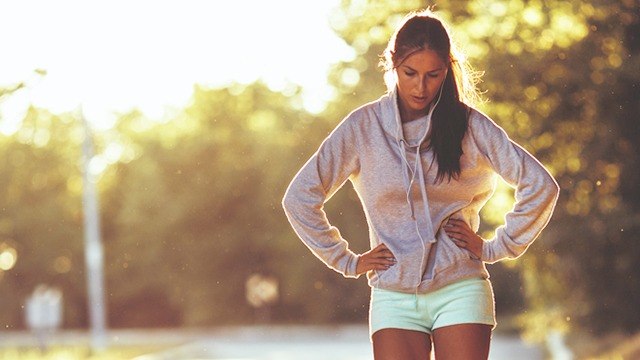 It's been said time and again that exercise is generally good for you, but as the saying goes, too much of a good thing can turn out bad. It's a good warning for those who are obsessed about getting fit, as science say that continuous high intensity workouts can actually kill you. 
ADVERTISEMENT - CONTINUE READING BELOW
According to WebMD, too much rigorous exercise can up your chances of having heart issues and experiencing stroke especially as you age. This has been proven by the deaths of several popular athletes, including ultramarathoner Micah True who died due to an enlarged heart. An article in The New York Times reveals that unabated vigorous exercise can cause rhabdomyolysis, wherein broken down muscle fiber enters the blood stream and injures the kidney.
So does this mean that you should stop exercising? Not at all! Experts stress that exercise is still one of the best ways to stay healthy – as long as you're doing it right. What you need to do is to pace yourself. Life-threatening situations are often triggered by doing high-intensity routines after a long period of being sedentary, as well as by pushing past physical limits constantly without allowing the body to rest and recover.
If you're just starting out, follow routines made for beginners or slow paced activities, like Pilates and Barre exercises. For those who have been used to challenging activities, like CrossFit and HIIT, remember to listen to your body. When you start to feel dizzy or when you encounter difficult breathing, pause. Basically, don't rush it.
"The benefits of exercise are definitely not to be questioned," a team led by Dr. Lluis Month of the Hospital Clinic of Barcelona notes on WebMD. "On the contrary they should be reinforced." They also stress that it is important to modify physical activities accordingly in order to "maximize benefits obtained by regular exercise while preventing undesirable effects – just like all other drugs and therapies."
Listen to your body and start slow. The US Department of Health and Human Services on Mayo Clinic recommends "at least 150 minutes of moderate aerobic activity or 75 minutes of aerobic activity a week, or a combination of moderate and vigorous activity." Strength training is also important to build muscle, which you should do for at least twice a week "using a weight or resistance level heavy enough to tire your muscles after about 12 to 15 repetitions." Add a healthy diet and enough sleep to the mix, and you're ready to go.
ADVERTISEMENT - CONTINUE READING BELOW
Load More Stories