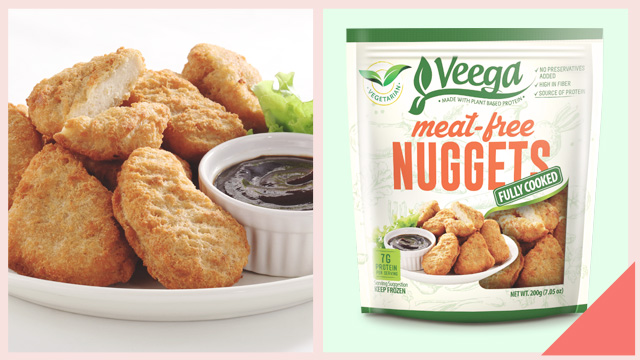 It's not that easy to look for vegetarian options in restaurants or grocery stores. Even if you do want to try this lifestyle out, you end up postponing simply because your choices are few or quite expensive. 
Enter Veega, San Miguel Foods' first vegetarian line that's now available in supermarkets. This selection of tasty meals are ready to cook and are 100% meat-free but are already cooked and seasoned. No prep time needed, and it's perfect for work at home folks who are looking for a healthier option with their food.
ADVERTISEMENT - CONTINUE READING BELOW
Veega comes in these variants:
Veega Meat-Free Balls - P99

Veega Meat-Free Burger Patty - P99

Veega Meat-Free Giniling - P99

Veega Meat-Free Nuggets - P 115

Veega Meat-Free Sausage - P120
While they may look like meat, they're actually made from wheat, soy, mushrooms, and eggs. All you need to do is to heat or fry them and you're ready to pair it with rice or a hearty salad for an extra-healthy meal!
Worth a shot? We definitely think so. Whether you are a long-time vegetarian or are just looking to incorporate more plant-based meals in your diet, it's nice to have easily-accessible options.  
If you're looking for recipes to try out, visit homefoodie.com, or @homefoodieph and check out @VeegaMeatFree for more info on Facebook and Instagram.
Load More Stories