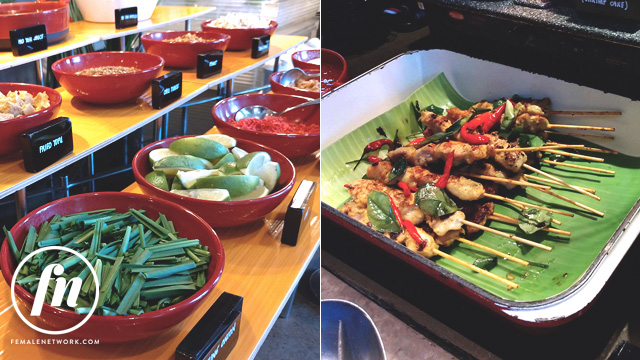 One of the best things about Thailand is the food. If you're a lover of intense flavors and interesting textures, then their aromatic, spicy cuisine is probably in your list of favorites. And while the best place to enjoy Thai cuisine is in the locale itself, there are many places in Metro Manila that can still satisfy your craving.
Cucina in Marco Polo Ortigas is currently serving authentic Thai dishes courtesy of Chef Nontra-Udon Buapha, a culinary master with almost 40 years of experience under his belt. His bright and cheerful personality is reflected in his food; you're pretty much doing yourself a favor by reserving a table until June 23 and experiencing his inspiration.
Here are a few dishes you should try:
Tom Yum Soup
It's easy to get carried away with adding spice in a dish, but this tom yum soup has just the right balance of hot and sour—you'll be coming back for thirds and fourths.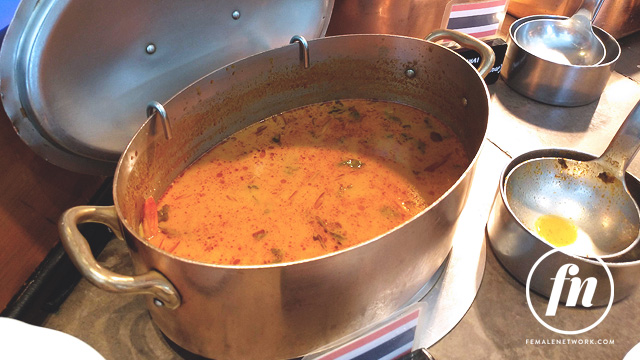 ADVERTISEMENT - CONTINUE READING BELOW
Chicken Satay
This classic Thai street food is flavorful on its own, but enjoying it with peanut sauce adds to the punch.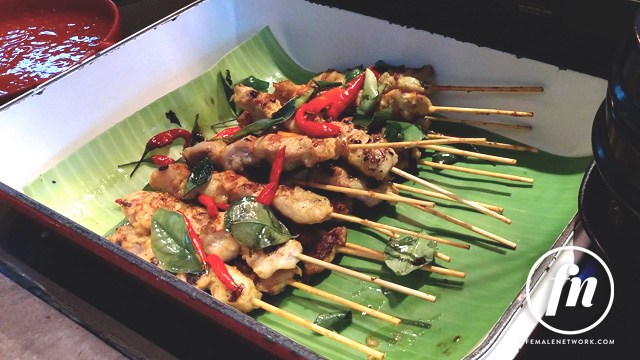 Pad Thai
If you're looking for something heavier, a plate of pad thai featuring a slew of vegetables and spices is a must-try.
Koa-Niew Moon Mamuang (Mango with Sticky Rice)
Are you a fan of suman and mangoes? This Thai dessert in coconut milk is close to your local favorite.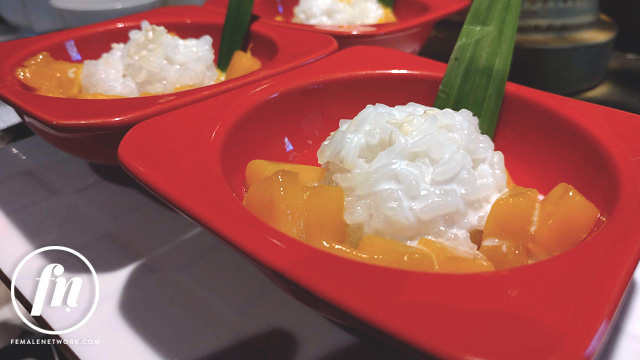 Other dishes to try are Thai Beef and Seafood Salad, Thai Steamed Fish, Minced Pork, and Thai Crab Yellow Curry. If you have the time to drop by the Connect Lounge of the hotel, get yourself their special Spicy Thai Basil and Mint Mojito, as well as their Thai Mango Martini—both are refreshing drinks perfect to end your long day at work.
ADVERTISEMENT - CONTINUE READING BELOW
You can book your tables by calling (02) 720-7777, or sending an email to restaurant.mnl@marcopolohotels.com. But if you're still waiting for your suweldo or are trying to scrimp on cash, you can still have good Thai food for less. Here are two restaurants in nearby Kapitolyo, Pasig that you may want to try:
ADVERTISEMENT - CONTINUE READING BELOW
Smile Elephant
Smile Elephant has good Chicken Pandan and Bagoong Rice, so make sure to order them on your visit!
Same Same
This hole-in-the-wall resto does not have air conditioning, but the food is definitely worth braving the humidity for. It offers Thai streetfood at very reasonable prices: get a serving of rice and a Satay Sampler (two sticks of each pork and chicken satay, plus two sticks of isaw for a local touch) for P159, and you're good to go.
ADVERTISEMENT - CONTINUE READING BELOW
ADVERTISEMENT - CONTINUE READING BELOW
Load More Stories