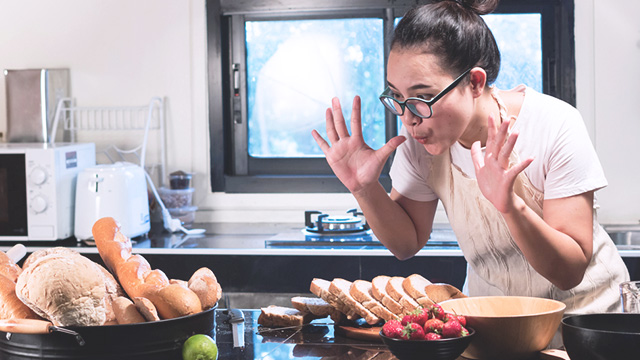 I grew up in a home where freshly baked cakes and cookies were a regular Sunday thing. I connected all my happy memories with carbs and sweets. But this life came with a price: I was sluggish, had brain fog, and experienced a crazy digestion cycle almost every day. I knew it was all the "white stuff" that was clogging my system, so I decided to take action. I'm going to wean myself off them and see if my bodily functions would improve.
ADVERTISEMENT - CONTINUE READING BELOW
The solution I sought? The ketogenic diet. It is basically consuming protein, healthy fats, and net carbs (fiber was a priority over starch). Its main goal is to bring your body into a state of ketosis, aka, when turn yourself into a living fat-burning machine. To clarify, I didn't want to lose weight—I was just curious if I could handle a starch- and sugar-free life.
I enlisted the help of Fit Food Manila's Keto Diet Delivery Program for my diet journey. Read on to see if survived the challenge.
Day 1
I already knew the meals I would have to eat were yummy because I tried Fit Food Manila's 1,200-calorie program two years ago. Breakfast was ham + cloud bread sandwich—it didn't have the same texture and thickness of real bread, but its egg base worked well with the ham.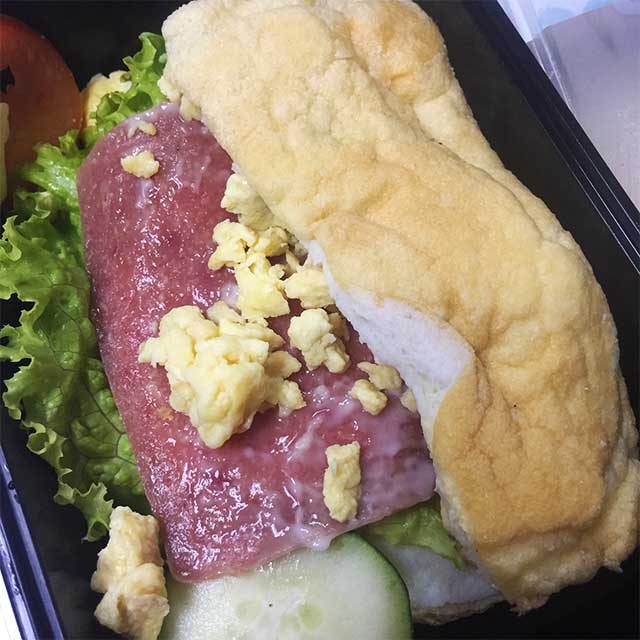 Lunch was Arroz A la Cubana garlic cauliflower rice bowl, which I have to admit, was hard to love. Being so used to hardcore kanin, the veggie-like texture was strange for me, but nonetheless, I finished the whole thing. I liked dinner's chicken mango salad with lemon dressing the most. It didn't taste like diet food at all. The a.m. and p.m. snacks got my two thumbs up, too!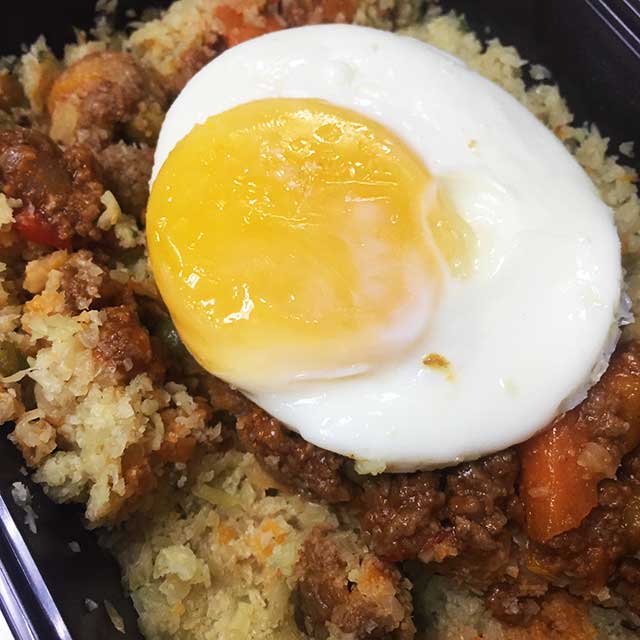 ADVERTISEMENT - CONTINUE READING BELOW
Day 2
All the meals that were served were similar to what I would eat on a normal day: Spicy chicken sausage for brekky, creamy pesto fish fillet (OMG this was amazing) for lunch, carb-free pulled pork wraps, strawberries, and egg cups. So far, so good.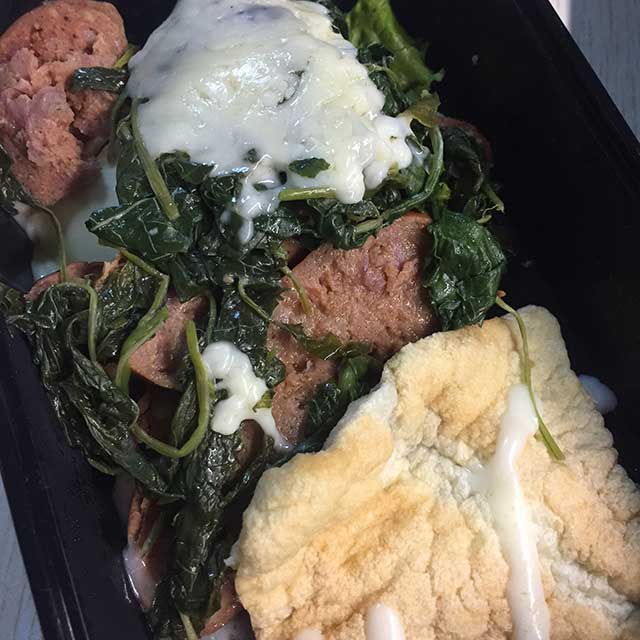 Day 3
Aha! I met another Keto star ingredient: Zoodles, aka zucchini strings that sub for pasta noodles. It took me a few bites to get used to its texture. This diet forced me to consume more veggies—which is always good for the body.
ADVERTISEMENT - CONTINUE READING BELOW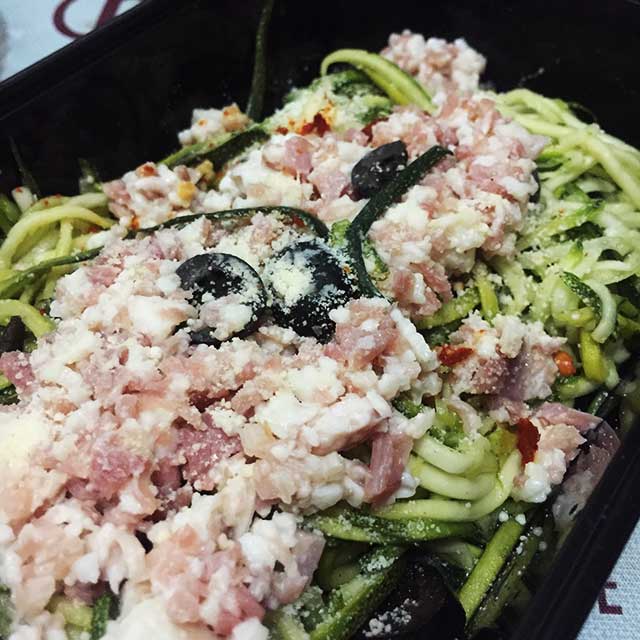 The highlight of my day was the cauliflower mash that was served with the roast chicken. I'll take it over mashed potatoes on any given day. I swear! Overall, Day 3 left me full and satisfied the whole day—like, I wasn't really restricting myself.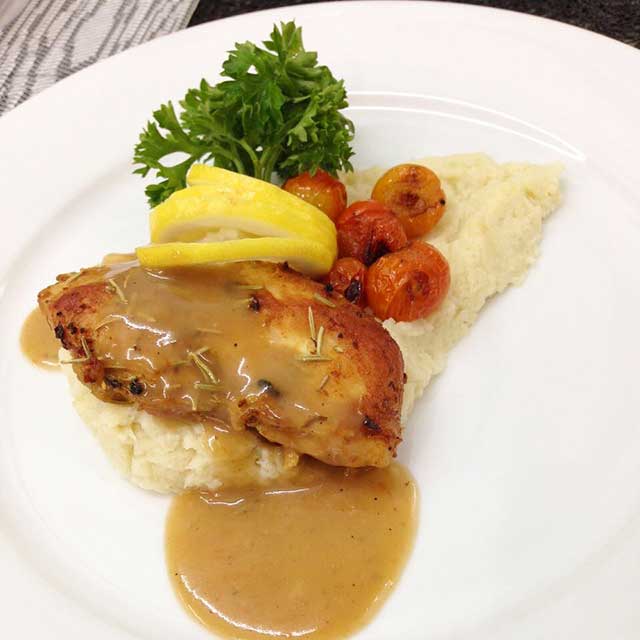 ADVERTISEMENT - CONTINUE READING BELOW
Day 4
Today I got to eat baked chicharon. It was a bit weird to see pork rinds served to me as a healthy snack. Also, I couldn't get enough of the black pepper fish with broccoli. It tasted similar to my mom's version. YUM! Oh, yeah. I had grilled chicken with cauli rice. Tbh, I still struggled eating it, but I finished it anyway.
A teammate brought donuts to the office, and I'd never felt so torn in terms of food. It was like the choco butternut munchkin was seducing me. Did I eat some? Yeah. I enjoyed every bit of the sole munchkin. Who's watching, right?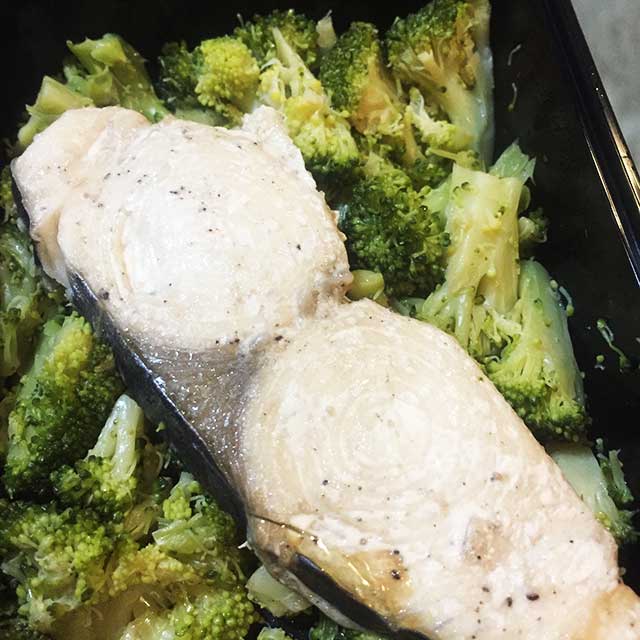 ADVERTISEMENT - CONTINUE READING BELOW
Day 5
Yesterday was not purely keto, so I promised myself to behave on the fifth day. Coconut chia pudding, a personal fave, was on the menu for breakfast. I was psyched! Unfortunately, it went bad even though it was refrigerated overnight, so I subbed it with a soy latte. I hope that was a good choice, LOL.
Lunch was chicken satay, and dinner was fish and veggie curry—both were flavorful and could pass off as resto meals! The snacks were filling, too.
ADVERTISEMENT - CONTINUE READING BELOW
It was only today when I noticed I was sweatier than usual. I'm naturally ginawin, but I wore a mesh top today because it was hot even inside the office. I assumed I was burning more calories than usual.
I also remember that this was the day when I craved for chocolate so badly. Was it because I didn't have my chia pudding, the only "sweet" option" on today's menu? Anyway, I went ahead and had a square of dark chocolate. I'm not a fan of depriving myself.
Day 6
Fit Food Manila's salads are always 100, and today was no exception. As expected, I gobbled up every leaf of the crispy seafood salad and left a clean plate. All the other meals were tasty (bibimbap, chicken in Peking duck sauce), but the real enemy was this: It was a freaking Saturday, and I had every bit of temptation at home.
Did I cheat? Hell yeah. I ate chocolate. Four squares of hazelnut milk chocolate, to be exact. It's all sugar, I know, but I felt like I deserved it.
ADVERTISEMENT - CONTINUE READING BELOW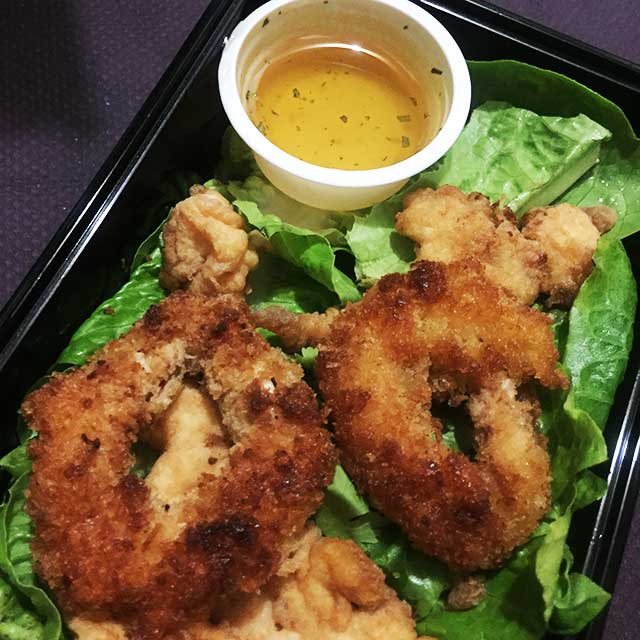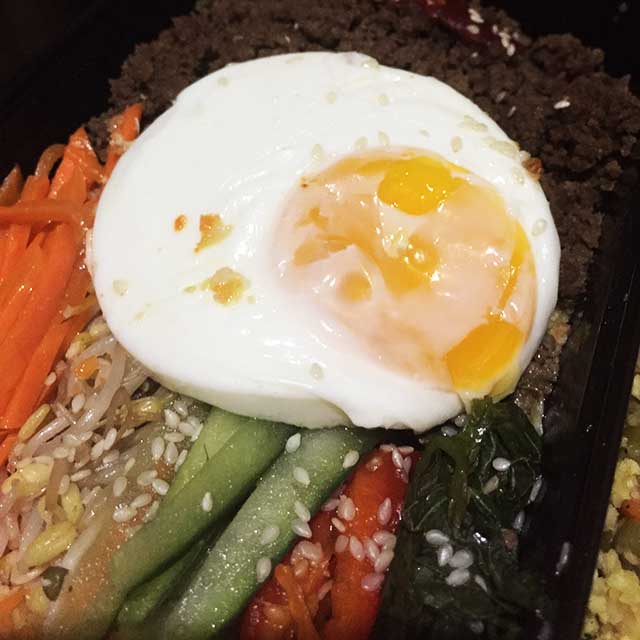 ADVERTISEMENT - CONTINUE READING BELOW
Day 7
Okay, this was the last stretch. I willed myself not to cheat. Thankfully, Day 7 meals were similar to food that I would normally chow down: Bacon and zucchini frittata, Keto fish Jambalaya, and Hawaiian chicken with fruit and vegetable salsa. I just wish I had more of their vegetable siomai!
Thank you brain for not being tempted to cheat on the final day, but I did look forward to going back to the arms of sugar, bread, and rice.
ADVERTISEMENT - CONTINUE READING BELOW
Verdict
I'm thankful that Fit Food Manila was there—if I did this alone, I would have quit on Day 2. I noticed that because my fiber consumption increased, my sensitive tummy never gave me issues and my banyo habits became better (very important to me). The ample fat and protein in the meals helped me stay full a long time, too.
Did I totally forget about sugar and carbs? I knew I couldn't, but the #ketolife mentally and physically prepared me to be more responsible and conscious of what I ate. I now do meal preps to prevent myself from taking in salt- and MSG-laden foods. My gut health and skin have never been better—no tummy aches and zits!
P.S. I still have my cookies, grilled cheese sandwiches, and chocolates occasionally, because life.
Fit Food Manila meals are delivered the night before. Included in the menu is a meal for breakfast, lunch, dinner and two snacks. Clients will have the option to opt for regular or large sizes. Each day will set you back P645 to P745 plus delivery fee, which is about P50 to P80 per day depending on your location.
ADVERTISEMENT - CONTINUE READING BELOW
This story originally appeared on Cosmo.ph.
* Minor edits have been made by the Femalenetwork.com editors.
Load More Stories