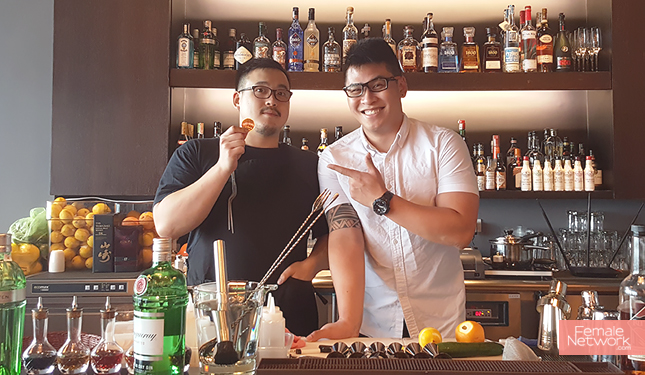 You're probably done with that stage in your life where drinking alcohol equates with heavy weekday partying and 5 a.m. cut-offs. Some nights are now reserved for a glass of wine or a handcrafted cocktail enjoyed during a romantic date with your beau or an after-hours catch-up sesh with your BFF. And The Horse's Mouth, a quiet, upscale bar inside UmaUma Ramen in Conrad Manila is definitely the place where you can drink in peace.
ADVERTISEMENT - CONTINUE READING BELOW
"All cocktails are good for the soul," said bartender Johan Foong. He and Master Chef Asia winner Woo Wai Leong flew in from Singapore to oversee the opening of this newest hangout.
CONTINUE READING BELOW
Recommended Videos
Showing an array of liquor offerings and telling each of their backstories, Woo quoted the manga The Bartender, which explained that there are two professions in the world that are never allowed to betray the trust of a customer: a pharmacist and a bartender. Bartending is not just about mixing drinks, but also about understanding people, and offering them what they need at the right time.
1. For when you're in a celebratory mood: Forest Berry Fizz
A refreshing medley of white rum, lemon juice, and forest berry tea, this creamy signature drink explodes with fruitiness and is best for celebrating something good, or at least for those times when you know that you deserve a pat on the back. You deserve it!
ADVERTISEMENT - CONTINUE READING BELOW
2. For when you're feeling bloated: Menta Sour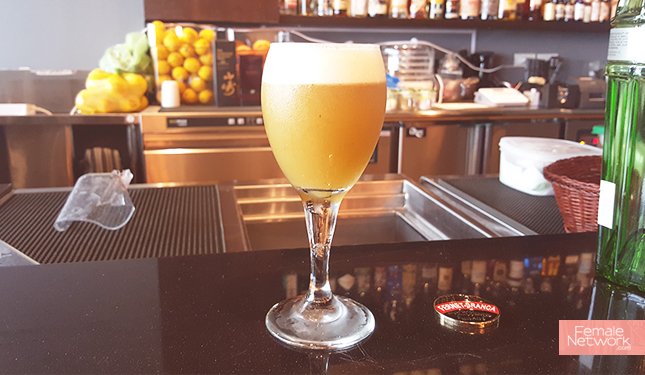 There are cocktails that can help your stomach settle, and the Menta Sour is a good example of one. Its lemon taste is heightened by mint liqueur, and is a refreshing ender for a good and heavy meal.
ADVERTISEMENT - CONTINUE READING BELOW
3. For when you're feeling nostalgic: Old Pal
Sit down with a friend with this mix of rye whiskey, dry vermouth, and Campari. A descendant of the Negroni, it definitely packs a punch while perfectly blending both bitter and sweet.
4. For when you're getting your groove on: Aphrodisiac
This is a blend of gin, lime juice, Japanese cucumber, sugar, mint, egg white, and Absinthe. Yup, you read it right - it has the highly alcoholic distilled drink that was formerly banned in many countries in the early 1900s. However, there's nothing frightening about its light, relaxing touch in the Aphrodisiac, which is hailed as the most popular signature drink in The Horse's Mouth.
5. For when you're heartbroken: Martini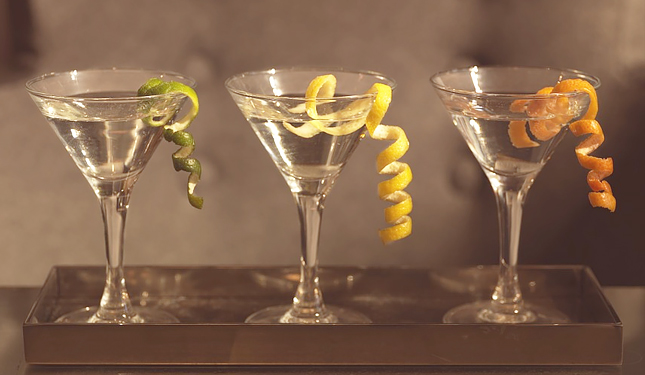 ADVERTISEMENT - CONTINUE READING BELOW
This classic cocktail of vermouth and gin garnished with a lemon twist has a sharp, dry taste that will definitely reflect the sharp pain in your heart. (Hugot much?) Yes, but a glass of this old classic can help start healing what's been broken. Just remember to always drink with a friend, and do so in moderation.
Load More Stories