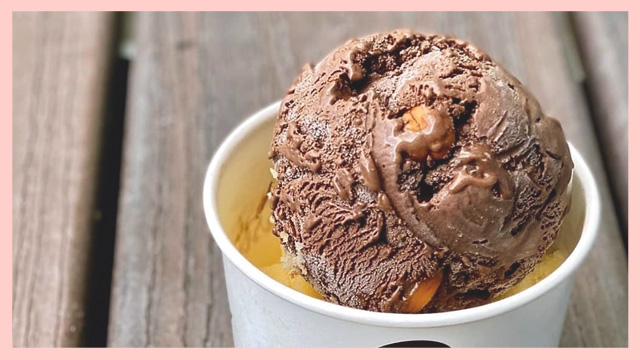 Sebastian's Ice Cream is at it again! The dessert parlor is known for providing good 'ol humor for singles via delectable limited-edition flavors every year. Having started the tradition back in 2014, their annual Valentine's Day Ice Cream Collection is perfectly packaged for those flying solo on the 14th, with four options to choose from, namely: Matinong Boyfriend, Matinong Girlfriend, Closure, and Unresolved Issues.
ADVERTISEMENT - CONTINUE READING BELOW
While the flavors are revamped yearly, the names stay the same. Find out their 2020 versions below!
This year, Sebastian's Matinong Boyfriend is a Dark Chocolate Orange Ice Cream mixed with an interesting concoction of fresh orange zest and a hint of rum, garnished with candied hazelnuts spiced with cinnamon.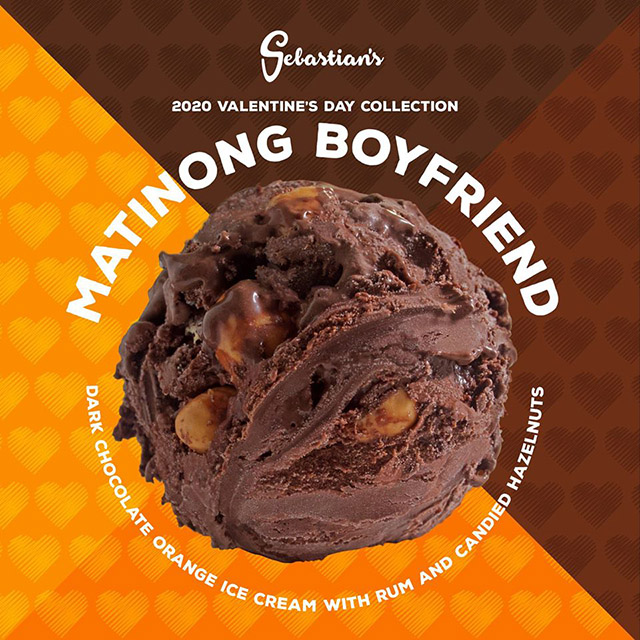 If you fancy a Matinong Girlfriend better, Sebastian's offers up one in the form of a Dark Beer Ice Cream made with Cerveza Negra. As per their official Facebook page, the flavor has "notes of toffee, caramel, and coffee" and also comes with "honey-roasted peanuts made in-house, coated in bittersweet chocolate."
ADVERTISEMENT - CONTINUE READING BELOW
Closure this year (or lack thereof) not only comes in unread novel-length Facebook messages, but in Genmaicha Tea Ice Cream made with Japanese Green Tea leaves and popped roasted brown rice as well. "We infuse the Genmaicha in our ice cream base for 24 hours to create a soothing, rejuvenating Tea Ice Cream that soothes your spirit and delights your palate," Sebastian's official post reads.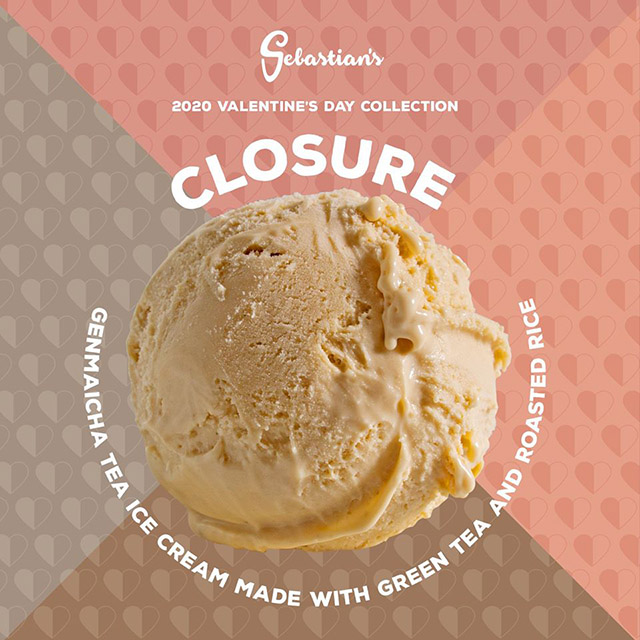 ADVERTISEMENT - CONTINUE READING BELOW
Lastly, their Unresolved Issues remains the same from 2019! An Ampalaya Sorbet garnished with candied Ampalaya bits, Sebastian's describes this treat as a bitter melon sorbet that embodies being unable to move on.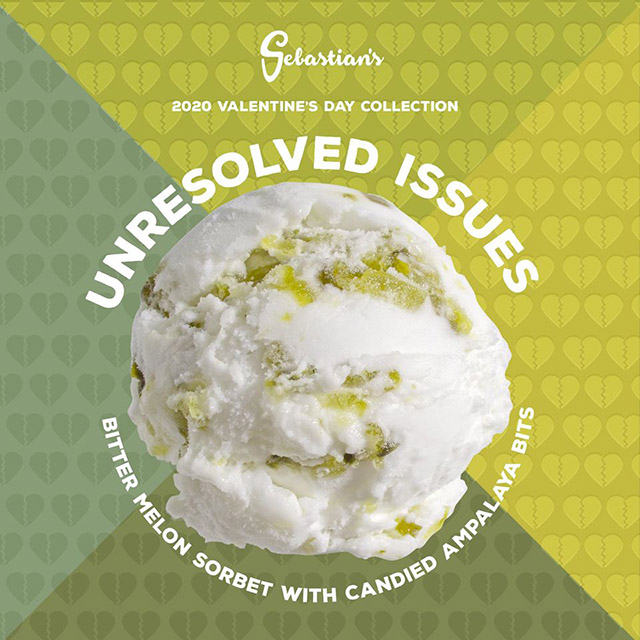 All four flavors from Sebastian's Valentine's Day Ice Cream Collection will be available at all branches on February 1, 2020.
ADVERTISEMENT - CONTINUE READING BELOW
Follow their Facebook page for more information.
Load More Stories