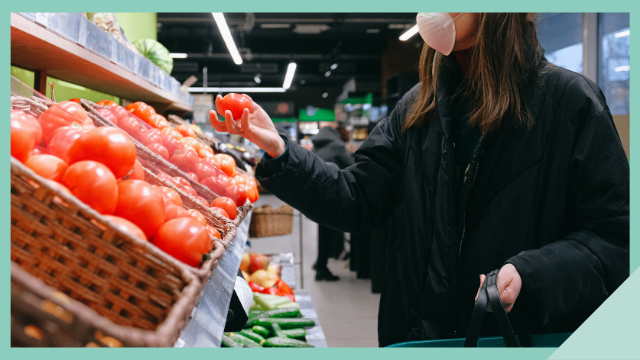 Everyone is doing their part in flattening the curve and limiting the spread of the coronavirus disease 2019 (COVID-19) by staying at home, but we should also be responsible for the things we share online. There are many coronavirus myths that can be harmful instead of helpful, like this trending topic on social media that says you can get COVID-19 from grocery shopping.
On Twitter, celebrity Alex Gonzaga shared a message that was supposedly forwarded by a friend. It read:
"So far ang trend sa hospitals now is sa grocery nakukuha ang COVID-19, so if kayang magbulk-buy, yun na yung gawin. Then paki disinfect mga nabili delata etc 1:9 ratio chlorox n [sic] water. 1 cup chlorox [sic] 9 cups water. Paki share na lang."
But the Philippine General Hospital (PGH), which recently became one of the country's COVID-19 referral hospitals, was quick to debunk the information.
ADVERTISEMENT - CONTINUE READING BELOW
In a Facebook post, PGH reiterated that there is "no such observed trend with our admitted COVID-19-positive patients acquiring the illness from groceries." Instead, there are two most important risk factors: 1) travel history from areas with known local transmission and 2) close contact with COVID-19-positive patients."
PGH also encouraged the public to verify posts in social media "and believe only the ones shared from official channels."
How to keep yourself safe when grocery shopping
While grocery shopping will not automatically mean that you'll get COVID-19, it does not mean you should be complacent. According to the Department of Health (DOH), there is already a sustained community transmission of COVID-19 in the country, or the "inability to related confirmed cases through chains of transmission for a large number of cases," according to the World Health Organization.
If you're the household member assigned to go out of the house and shop for essentials, remember to stay vigilant and consistently practice social distancing. The Inter-Agency Task Force (IATF) for the Management of Emerging Infectious Diseases has also made it mandatory to wear face masks when going out.
The PGH also recommends frequent handwashing and applying alcohol to hands immediately after touching potentially contaminated items such as door knobs, peso bills, telephones, computer keyboards, elevator buttons, ATMs, grocery items, etc. While out and about, refrain from touching your face as viral droplets can enter through the eyes, nose, or mouth.
You should also consider disinfecting your clothes when you've been outside. Most importantly, you should also sanitize your groceries before storing it inside the house, as COVID-19 can also be spread by touching contaminated objects or surface and then touching the face. You can try the sterile technique, which doctors use to keep equipment and areas free of germs, by reading up on it here.
For more stories on COVID-19, click here.
Load More Stories