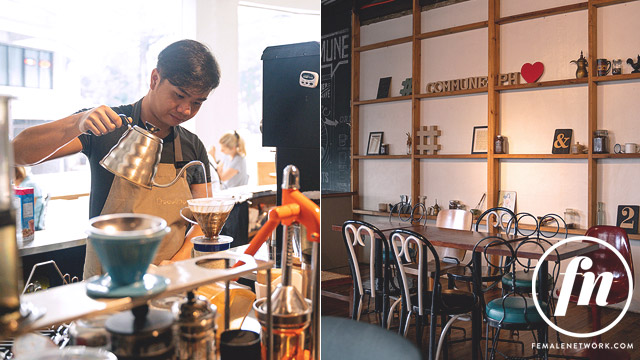 Tucked in one of the quieter corners of busy Poblacion is a homey café where people (and cats) congregate not just for good food and coffee, but also for the community.
Commune Café+Bar is the brain child of Rosario Juan, a social media strategist who previously worked as an Area Manager for a café in Shanghai. Ros, who has always been at the heart of many community-building activities activated from connections she created online, had always wanted a place that can highlight locally-grown coffee beans and at the same time, be a hub for like-minded individuals.
ADVERTISEMENT - CONTINUE READING BELOW
"Commune is not just about a caffeine fix. Commune is passionate about its advocacy of promoting Philippine coffee and helping local farmers just as it is devoted to nurturing communities in its space," says Ros in an email interview with Female Network. "We are proud to be the home of organizations, advocacy groups, artists, entrepreneurs, startups, and coffee lovers."
CONTINUE READING BELOW
Recommended Videos
In fact, Commune has ongoing initiatives to creatively encourage collaboration among its patrons; from talks, to exhibitions, to performances. Visit their website and find an updated list of events that cater to everyone, and if you're keen about diving deeper into the world of coffee, you may want to check out their Coffee University, a collection of classes ranging from coffee roasting to creating latte art.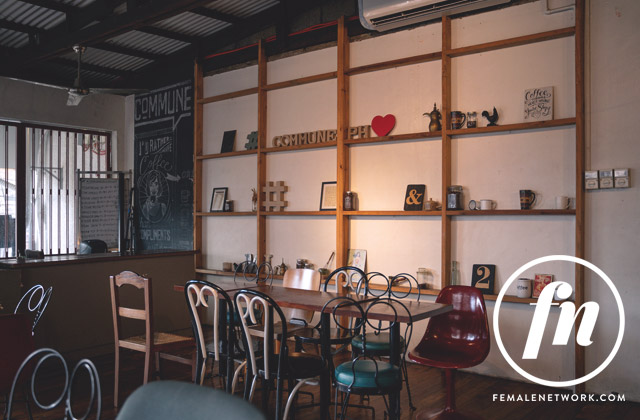 ADVERTISEMENT - CONTINUE READING BELOW
This, according to Ros, is totally in line with Commune's community-building core. "We hold so many workshops and events and it only seemed apt to run coffee sessions too. Lots of customers and friends were clamoring for it too. So we started with latte art demos, then intro classes. Together with the Philippine Coffee Board and the International Women's Coffee Alliance, we have begun offering 'How to Open a Cafe' sessions, our bestseller so far, where I have a candid conversation with everyone about the realities of cafe operations."
The best part is that you can go into these classes even with zero knowledge. "A collab class on 'Home Brewing Methods' with members of Coffee Crawl Series will also be offered this March. We're scheduling more classes soon. Our classes are designed for beginners and those wanting to get their feet wet in the world of coffee."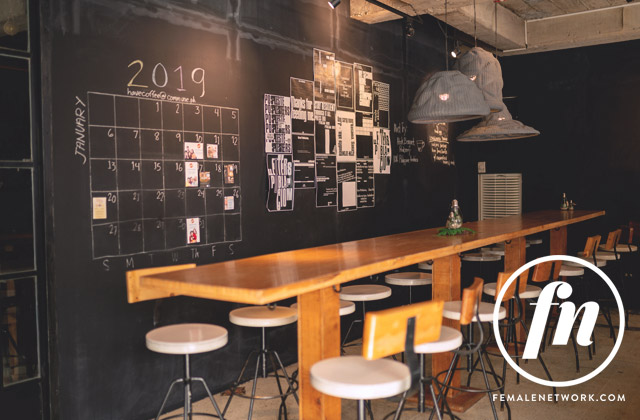 ADVERTISEMENT - CONTINUE READING BELOW
With so much (literaly and figuratively) brewing in Commune, it's pretty easy to forget that the best reason to drop by is to have a taste of their Philippine coffees. And with a person like Ros who is passionate about championing local beans, Commune's cups are her love letters to the industry.
"The most memorable cups of coffee for me are not just about beans and flavor notes but also about context," she explains. "Coffee, for me, is an entire experience."
ADVERTISEMENT - CONTINUE READING BELOW
Fresh from a Sagada trip, she shares the story behind the day's brew: "Today's cup was extraordinary. We enjoyed coffee right at the source, in the home of Jen, a coffee farmer, licensed coffee grader and now, good friend. She brewed us a cup as she told stories about their family's farm, her grandfather's vision and how she lovingly processes her coffee. The coffee was delightful, a smooth and gentle brew with hints of orange and caramel notes. We then trekked for three hours up steep slopes as we tried to help her harvest. We need more practice picking coffee though!"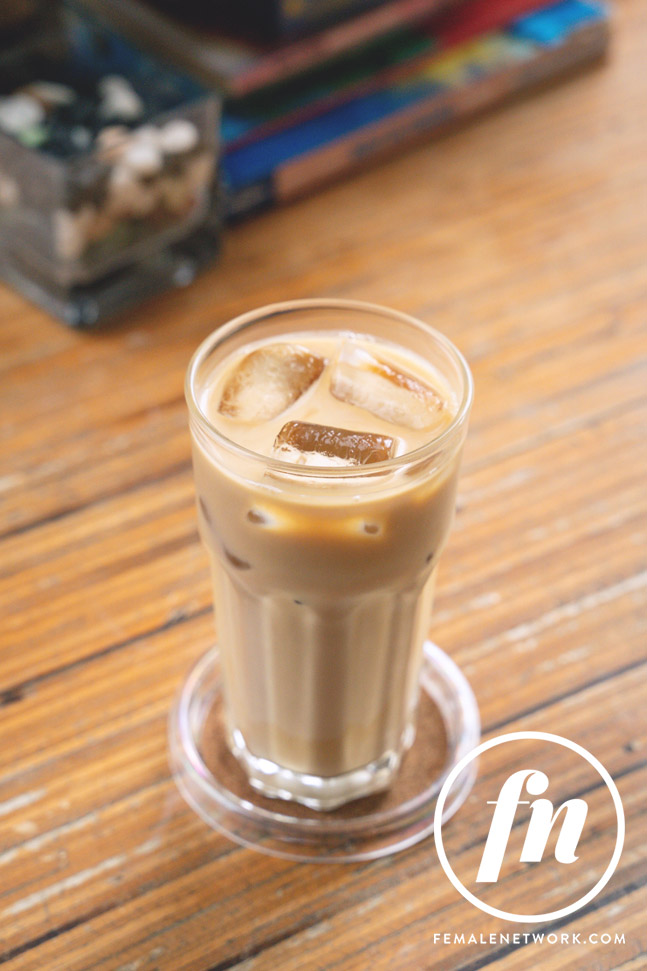 ADVERTISEMENT - CONTINUE READING BELOW
It's the same appreciation and compassion that Ros takes to Commune. Well-trained baristas serve some of the best-tasting coffee in the area, and they're pretty knowledgeable about their brews, too. If you want something refreshing, try their Iced Toddy or their 18-hour Cold Brew with Milk for the ultimate morning kick; for afternoons with friends, go for their famous Cafe Latte--they can even make you latte art of the Commune's resident kitties, Mocha and Mirage.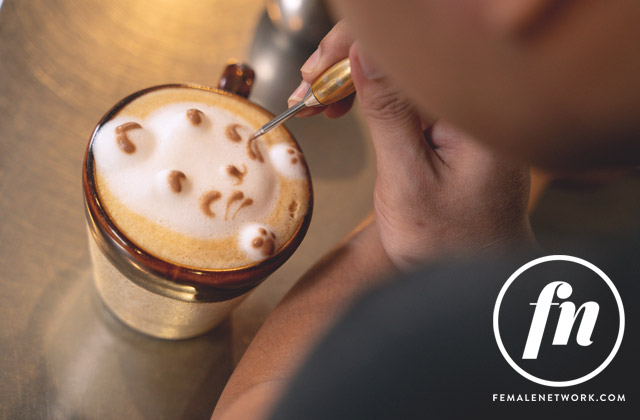 ADVERTISEMENT - CONTINUE READING BELOW
Mocha and Mirage are both rescues, and are very much a part of the Commune community and of Ros' life.
"In 2015, a cat rescuer friend posted about a kitten she found by the side of the road. It was starving to death. She would nurse it to health but she needed someone to adopt him. I figured I finally had space for a cat because we had just moved to Poblacion and well, I was finally old enough to have a cat of my own. LOL.
ADVERTISEMENT - CONTINUE READING BELOW
"So I told her I would adopt him and name him Mocha. But even before Mocha could be brought to me, Mirage came along. I spotted him on Durban St., outside our gate. He was so vocal. I tried not to look at him. I only planned for one cat. Many hours later, I left Commune and then my car, a Mirage, started meowing in the middle of Makati Ave. I freaked out! We stopped at the gas station but we couldn't find the kitty. We parked at home and lured it out with tuna. It was the very same ginger kitty meowing his head off outside Commune. He really targeted me! And that's how we ended up with two cats."
Commune's staff has taken to the cats, as well as to the idea of advocating animal adoption. "We can't imagine life before cats anymore! All our staff care for them and have begun rescuing on their own too."
ADVERTISEMENT - CONTINUE READING BELOW
What makes Commune different from other cafes is that it's truly a place you can come home to. It's all about creating new stories with every cup and building new friendships through opening up to those who have also something to share. Ros surmises it best: "The heart and soul of Commune is its Philippine coffee and the communities that gather around it. I always say, we're about coffee, conversations, community." 
ADVERTISEMENT - CONTINUE READING BELOW
Commune Café+Bar is open Mondays to Thursdays, 8 a.m. to 12 a.m.; Fridays to Saturdays, 8 a.m. to 1 a.m.; and Sundays, 9 a.m. to 10 p.m.
Load More Stories