After that whole Starbucks debacle, it's safe to say we're all experiencing coffee withdrawals. After all, 3-in-1 coffee may be easy to make—not to mention a lot more accessible—but sometimes we just need caffeine with that extra kick. 
Check out these places where you can get ground coffee and coffee beans:
1. Go Brew Coffee
Go Brew is a proudly Filipino SME. Support our farmers with each purchase of locally grown coffee beans!
ADVERTISEMENT - CONTINUE READING BELOW
Available products: 
Mt Matutum (P350/250g) - notes of dark chocolate and brown sugar

Barako (P300/250g) - a bold flavor with hints of

langka

Sultan Kudarat (P400/250g) - mid to low acidity with hints of

bananacue

Atok (P350/250g) - hints of

chocolate, fruits, and nuts
Want to add a mix of different flavors to your collection? Get Go Brew's coffee sampler, which comes with three 100g variants of your choice. Each sampler is priced at P500.
To order, send Go Brew a DM on Instagram.
2. Kape Tayo Coffee
Homegrown Filipino cafe chain Kape Tayo offers the quintessential Pinoy coffee experience. If you're a fan of their in-store coffee, these beans are what they use to brew each cup!
Available products:
High-grade Barako/Liberica 100% (P350/250g) - strong, smoky with a hint of chocolate and spices

Premium Arabica 100% (P375/250g) -

chocolatey with notes of citrus

Signature Robusta Blend (P250/250g) - bitter, earthy taste 
Products are available as beans or ground coffee. Stocks are limited, so order fast! Orders above P1,500 come with a free 250g pack of Signature Robusta Blend. 
To order, message Kape Tayo on Facebook. 
3. Cali Drip Coffee
Are you a premium coffee addict who's always on the go? Cali Drip carries instant drip coffee, with beans mostly sourced from Laos.
Available products:
Prime Blend Box (P250/7 packs) -

notes of almond, caramel, cocoa, and hazelnut

Arabica Blend Box (P280/7 packs) - hints of caramel, peanut, and potato

Guatemala Blend Box (P350/7 packs) - a taste of blackcurrant, malt, maple, almond, and dark chocolate

Blue Mountain Blend Box (P280/7 packs) - coffee pulp,  walnuts, dark chocolate,  and roasted hazelnuts
Order from Cali Drip on Shopee or Lazada. You can also DM them on Instagram or text them via (0917) 795 6140.
4. Arabica Philippines
Arabica's minimalist interior aesthetic doesn't translate to their coffee—each cup of coffee feels rich and creamy. Brew your own cup at home with these coffee beans.
ADVERTISEMENT - CONTINUE READING BELOW
Available products: 
Japanese%Arabica blend

(P750/500g, P1,350/1kg) - intense strong flavors, high sweetness with cafe latte

Ethiopia Adado (P1,100/500g, P1,800/1kg)- cacao

, floral, green tea, peach fruit, pear, round citric acidity
You can choose to have whole beans, coarse grind, medium grind, or fine grind. If you want an instant coffee fix, they also have ready-to-drink options available: Iced Americano (P150), Iced Spanish Latte (P190), and Iced Caffe Latte (P180). 
To order from Arabica, fill out the details on this link.
5. Yardstick Coffee
Yardstick is a specialty shop for all things caffeine—be it specialty coffee or equipment. They're also coming through with your coffee needs during the quarantine!
Available products:
Haru Suke, Ethiopia (P1,500/1kg) - hints of

jasmine, chamomile, and peach

Sitio Belis, Philippines

(P1,500/1kg)

- desiccated coconut, muscovado, and dates

Pavon, Colombia (P1,500/1kg) - juicy nectarine and molasses

Sta Rosa, Costa Rica (P1,500/1kg) - cherry, plum, and pomegranate

Cachoeira, Brazil (P1,500/1kg) - chocolate and caramel notes

Golden Ticket (P1,200/1kg) - milk chocolate, almonds, caramel

Switch (P1,200/1kg) - fudge, dark chocolate, and roasted walnuts
You can also choose to donate P5,000 or P10,000 worth of coffee to frontliners. If you live in Makati, contact them via (0917) 176 7270; for Pasig, (0917) 651 7901; and for Quezon City, (0917) 651 7876.
6. Coffee Tonya
Japanese franchise Coffee Tonya roasts beans on the spot for each order, so you know you're getting a fresh batch every time. They have a lot of coffee beans listed on their website, but below are a few you should check out!
ADVERTISEMENT - CONTINUE READING BELOW
Available products:
Vietnam Arabica (P200/100g, P300/200g, P380/300g, P440/400g, P500/500g) - notes of raisin and sweet roasted almond

Popular Blend (P240/100g, P360/200g, P450/300g, P530/400g, P600/500g) - middle acidity with mild taste

Special Blend (P280/100g, P420/200g, P530/300g, P620/400g, P700/500g) - mild taste, rich aroma
To order from Coffee Tonya and to see the full list of products, visit their website.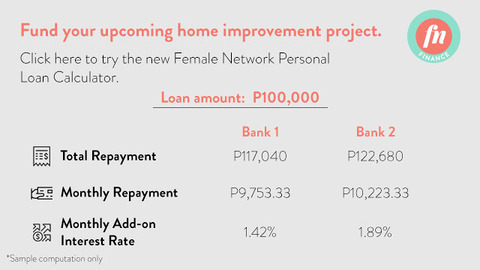 Load More Stories