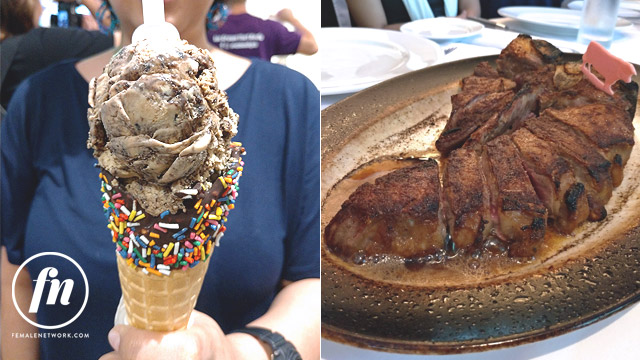 Bonifacio Global City has a vibrant food scene, which comes as no surprise as it's a melting pot different cultures, so much so that many of its restaurants serving international cuisine—from the cheapest to the most expensive—are often legit, especially since many locals have franchised global brands, and expats have actually started their own kitchens and stalls.
ADVERTISEMENT - CONTINUE READING BELOW
One Bonifacio High Street, also known as One BHS, is one of the newest malls in the business district, and it houses some of the most interesting restos in the area. From French coffee shops to high-quality steaks, it has everything that will make your foodie heart leap. If you enjoy exploring new eating havens, here are a few that you should add to your must-try list:
CONTINUE READING BELOW
Recommended Videos
1. Malongo Atelier Barista
Malongo Atelier Barista is a cozy cafe that is actually a pretty old name in the business. Hailing from France, the company started as a small roastery in Nice in the 1930s.
ADVERTISEMENT - CONTINUE READING BELOW
Surviving the war, it opened severeal coffee shops in France and slowly reached beyond the country. In December 2018, the first Malongo Atelier Barista opened in the Philippines, followed by another branch in One BHS.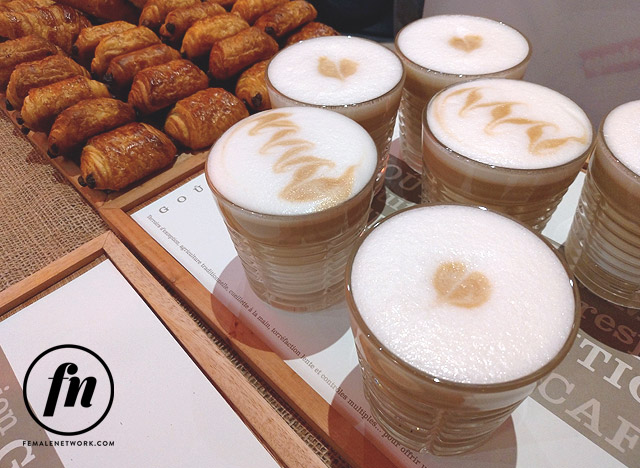 This café is the perfect place to get your first brew of the morning as you definitely know that they serve fresh coffee—after all, they do have their own roasting machine within the store. The staff can also roast premium organic beans you've bought from them, but remember to give it around a week or so to rest to get that perfect blend!
ADVERTISEMENT - CONTINUE READING BELOW
Things to try: Cafe latte, sweet and savory crepes, croissant. Pastries are made with authentic French butter, and it actually makes a huge difference when it comes to taste.
FN Tip: Drop by at around 10 p.m., which is when they sell their pastries at a discount!
2. Wolfgang Steak House
Wolfgang Steak House is perfect for dates and celebratory dinners, especially if you and your beau both enjoy a hefty serving of USDA Prime Porterhouse Steak (because honestly, it's hard for one person to finish a huge slab).
ADVERTISEMENT - CONTINUE READING BELOW
The secret of Wolfgang's delicious meats is how they're treated prior to cooking: they're dry-aged in a specially built aging room within the premises for 28 days. You can taste the effort once the steak is served to you (rare, of course): the light seasoning is tasted through and through the soft meat, and while eating it with Wolfgang's signature sauce is great, enjoying it as it is first makes you appreciate the preciseness of it's preparation.
ADVERTISEMENT - CONTINUE READING BELOW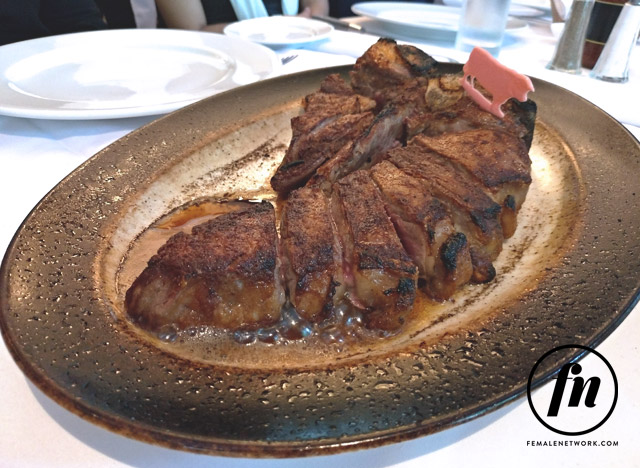 Long story short, it's effing good.
Things to try: The Prime Porterhouse Steak. You can also try their set meals that are good for two, which start at P2,988.
3. Emack & Bolio's
Hailing from Massachusettes, U.S.A., Emack & Bolio's is an ice cream shop that started in the '70s by Robert Rook a lawyer (and a hippie) who was all about helping gay rights advocates, Vietnam war protestors, and the homeless—in fact, the business was said to have been named after a couple of homeless men. 
ADVERTISEMENT - CONTINUE READING BELOW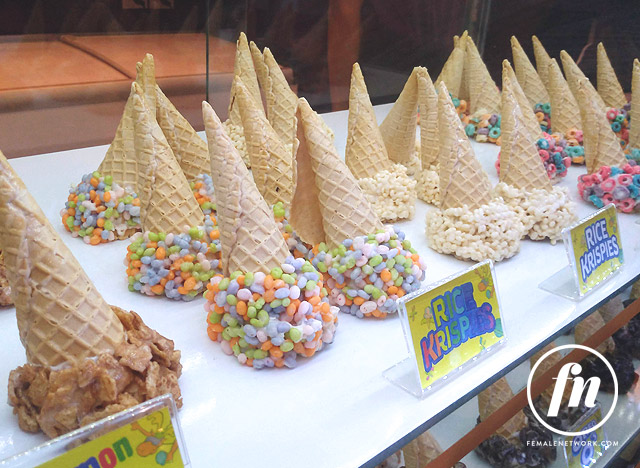 Emack & Bolio in One BHS features a number of flavors which change depending on the demand, as well as cones embellished with almost everything you can think of: from rainbow sprinkles to cereals, you can customize your treat as much as you want. 
ADVERTISEMENT - CONTINUE READING BELOW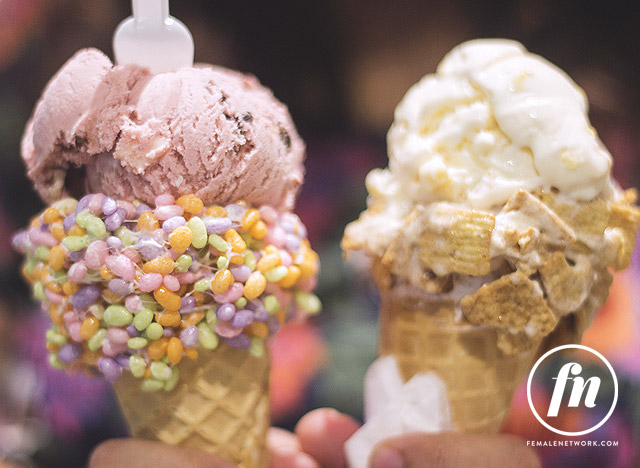 Things to try: Everything, but if you're a coffee addict, go for their Beantown Buzz, which is "espresso ice cream with cookie crunch & chocolate-covered espresso beans." Cones usually go for around P180.
ADVERTISEMENT - CONTINUE READING BELOW
4. Botejyu
Botejyu has been around for sometime—for 70 years, to be exact—and is known to be one of the international pioneers of okonomiyaki, a dish that more or less looks like a pancake cooked on a teppan grill with everything from simple cheese to sumptuous seafood, topped with bonito flakes.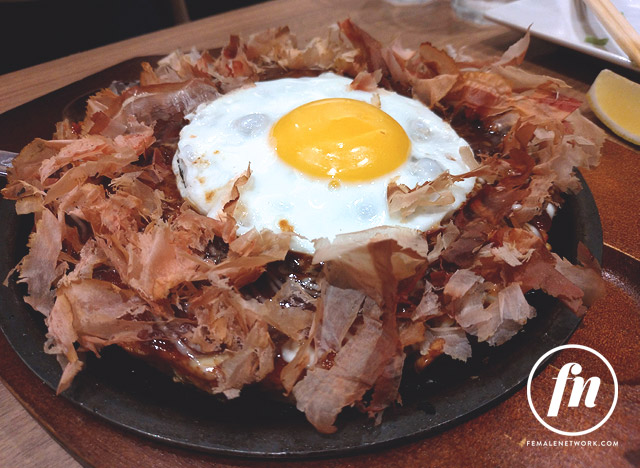 ADVERTISEMENT - CONTINUE READING BELOW
Aside from this, however, the restaurant also has a robust menu that includes ramen and different kinds of sushi. They also serve good yakisoba, if you're not into soup that much.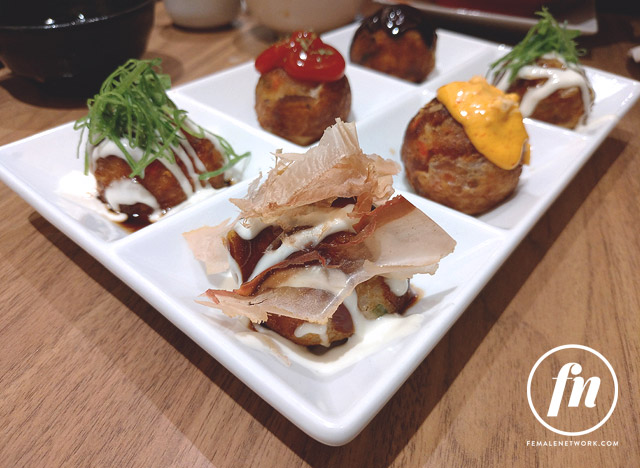 Things to try: The Premium Moonlight Okonomiyaki. It will set you back P395, but it's worth the price as it has everything in it—pork, seafood, and beef topped with bonito flakes and a malasado fried egg. It's heavy, so it's good for sharing, too! 
ADVERTISEMENT - CONTINUE READING BELOW
5. La Picara
One of the newest restos in town is La Picara, a Spanish restaurant that offers interesting, well-thought out dishes that specifically suit the Filipino palate.
This after-work watering hole is all about enjoying your downtime, which is probably why some of its fushion dishes are a play on pulutan favorites, such as their Adobo Croquetas (P340) and their Sisig Pibil Tacos (P340).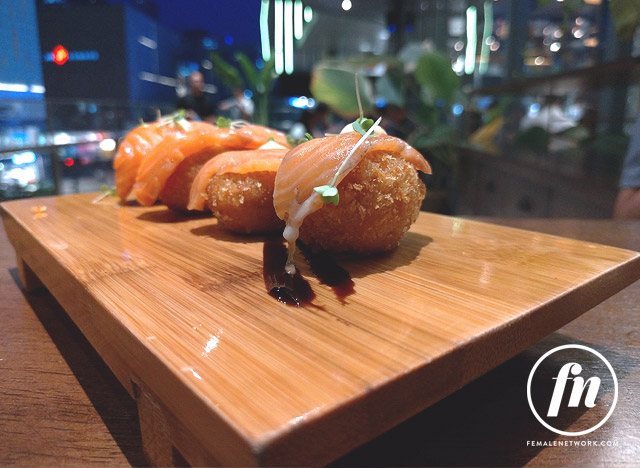 ADVERTISEMENT - CONTINUE READING BELOW
You can also enjoy authentic paella cooked in a shallow pan with just the right amount of socarrat, which you can think of as tutong that is actually done with care so that the rice isn't burnt, but crusty.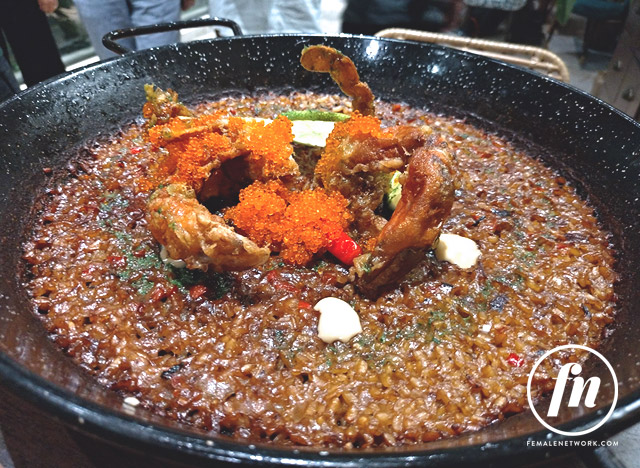 ADVERTISEMENT - CONTINUE READING BELOW
Things to try: Sisig Pibil Tacos are great but heavy appetizers; one piece is enough if you still want to enjoy more of their specialities. Their Baby Eggplant Salad is surprisingly addicting, and is a good prelude to your Chilli Crab Paella (P890), which is a nod to the famous Singaporean delicacy. Enjoy everything with a glass of sangria made with nothing else but Spanish wine and fruits.
6. Nikkei Nama Bar
If you want a full menu of interesting sushi and nama bowls, then this is your place. You can never go wrong with a menu that goes from dinner to after-hours—they even have ceviche!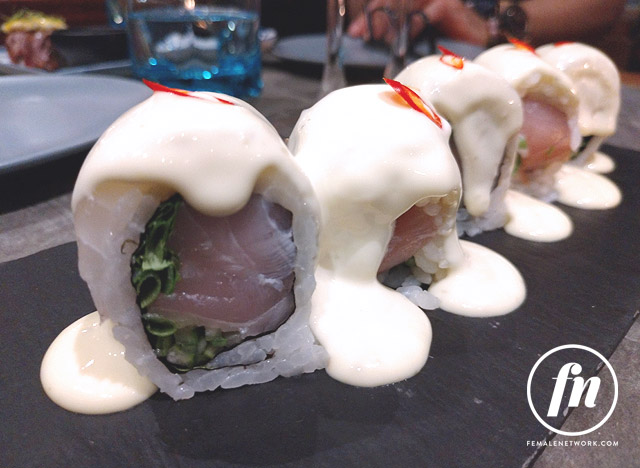 ADVERTISEMENT - CONTINUE READING BELOW
Things to try: Their Spicy Tuna Roll (P350/10 pieces) is a good place to start, and if you're a bit of an experimental drinker, go for their Spicy Sake Martini (P295), which has vodka, sake, lemon juice, and a touch of wasabi.
7. Chateau 1771
If the last time you've visited a Chateau 1771 branch is in the early 2000s (*cough* like me *cough*), then you'll be in for a surprise. This old name has been catching up with the times with the look and the feel of their restaurant, but their classic dishes remain constant.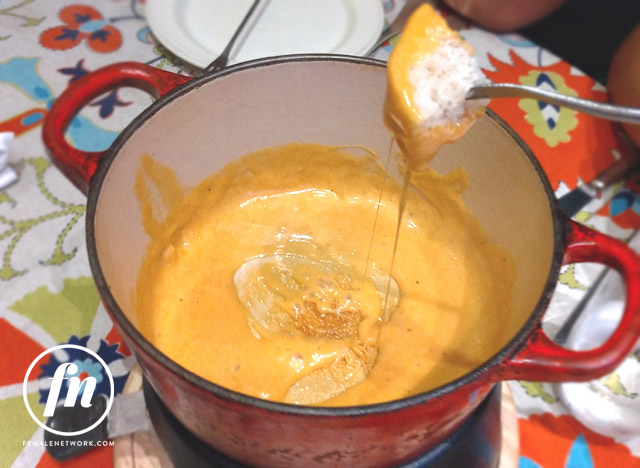 ADVERTISEMENT - CONTINUE READING BELOW
Treat yourself to some of their filling mains, which include Chateau Beef Osso Bucco, Pistachio & Almond Crusted Salmon, and their 5-Hour Duck (which is cooked for—surprise!—five hours a with a mix of bacon, chorizo, tomatoes, and beans). 
Things to try: Treat yourself with a delicious Tomato-Cheese Fondue, and enjoy the show and the taste of their specialty, Potence Steak Flambé, which is grilled beef tenderloin flambeed with brandy.
ADVERTISEMENT - CONTINUE READING BELOW
8. M Bakery
M Bakery (which is actually New York's Magnolia Bakery) opened in Manila last year, and has been successfully serving their signature cupcakes that are all freshly baked daily.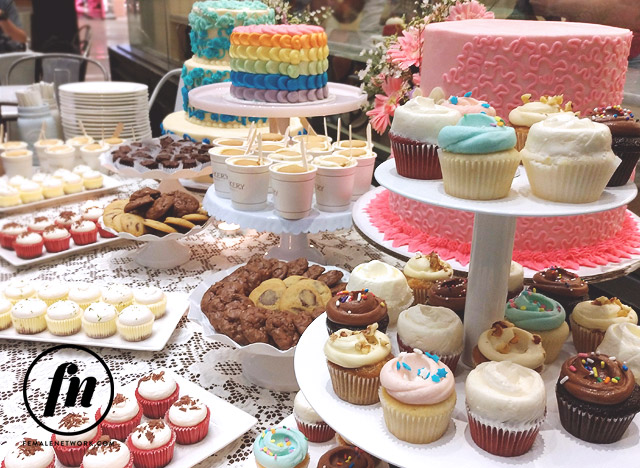 Things to try: Their Hazelnut Latte (Hot: P145/small, P160/large; Cold P160/small P175/large) is a really good and not-so-sweet upper that go well with their Sea Salt Caramel Cookie (P185/piece). 
ADVERTISEMENT - CONTINUE READING BELOW
Load More Stories