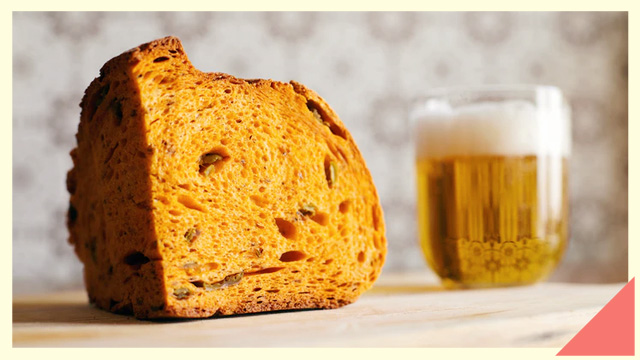 Being in stuck at home has made us all bonafide bakers. (OK, that may be a stretch.) But whether you actually tried your hand at baking basic homemade bread or just watched from the sidelines through Instagram, it's clear that bread making is definitely fun and-most importantly-doable.
ADVERTISEMENT - CONTINUE READING BELOW
We're here to tell you, however, that it's time to move on from basic bread to something more challenging. Don't get us wrong, there's absolutely nothing wrong with the humble loaf but what if we told you there was such a thing as beer bread?
Beer bread is as simple as it sounds. You essentially just replace water with beer, and you instantly get a boozy kick with your loaf. There are tons of recipes for beer bread, but if you're looking for an easy and quick fix, a three-ingredient, no yeast recipe is exactly what you need.
---
Recipe
3 cups self-rising flour
1/2 cup sugar
12 oz beer
---
Method
1. Mix the flour, sugar, and room temperature beer together in a bowl. Once fully combined, pour into a 9 by 5 inch greased bread pan.
2. Bake at 190°C for 40 minutes, then serve.
Yep, it really is that easy. The dough will be thick and stiff. So, don't worry if it doesn't look like regular bread batter. If you want some more flavor in your beer bread, you could always add bacon into the mix. You could also try cheddar, honey, or, you know, all three.
ADVERTISEMENT - CONTINUE READING BELOW
Load More Stories