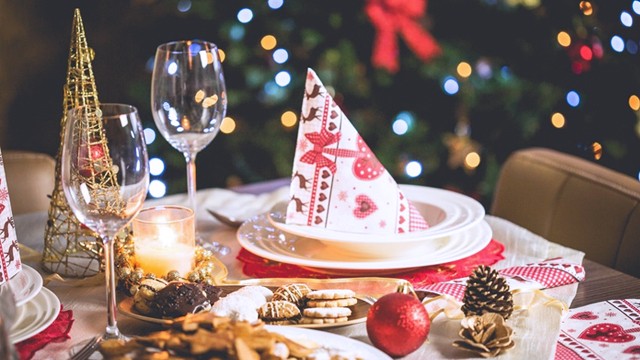 Christmas is just around the corner, and with all the parties and activities that you'll be attending, it's a must to plan your holidays early. Here are a few ideas on how you and your family can level up your yearly reunion.

1. Add your own special recipe to your family's Noche Buena spread.
Traditional Noche Buena is all about creating and sharing a feast made from the heart with your loved ones. Add your own spin to your annual family get-together by serving up your personal specialty, just like actor Albie Casiño's mom, Rina.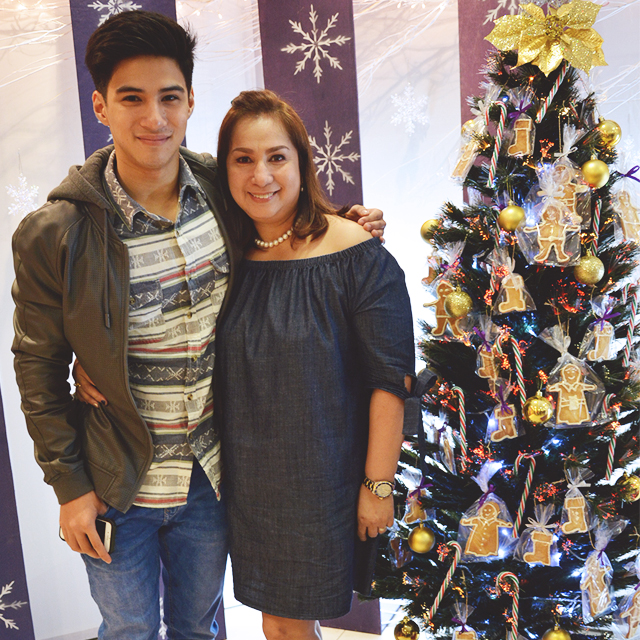 Ms. Rina'ss road to becoming a kitchen diva began with her grandmother's favorite spread. "I started talaga with cheese pimiento," she shared during the recent San Miguel Pure Foods Culinary Center's Nostalgia event. "My grandmother -- known for cheese pimento 'yon… Hindi na niya na-pass over 'yong recipe, so I tried it. And then, hala si Albie – 'Mom can I have your cheese pimiento.' So until all my friends… papagawa sila, to the point na sabi nila, puwede bang i-business mo na, nahihiya na kaming pagawa ng pagawa sa iyo, eh."

Her cheese pimiento venture encouraged her to try new things in the kitchen, including baking. "What I bake kasi is what my boys request. "'Mama can you try choco-chip', 'Mama can you make your own pancake,'" she said. "So 'yon lang, I tried to look for [recipes] sa Pinterest. That's when I started talaga."

One of her family's favorites is her Apple Cinnamon Crumble Loaf, which is a part of her list of specialties: 

ADVERTISEMENT - CONTINUE READING BELOW
RINA L. CASIÑO'S APPLE CINNAMON CRUMBLE LOAF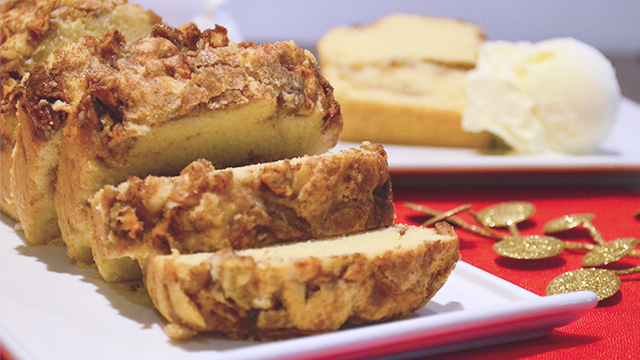 Ingredients:

Loaf

1/3 cup brown sugar
1 tsp ground cinnamon
2/3 cup white sugar
1/2 cup Magnolia Gold Unsalted Butter, softened
2 pc Magnolia Brown Eggs
1-1/2 tsp vanilla extract
1-1/2 cup Magnolia All-Purpose Flour
1-3/4 tsp baking powder
1/2 cup Magnolia Full Cream Milk
1 pc apple, peeled and chopped
Ganache:                            
1 cup semi-sweet choco chips

1/2 cup Magnolia All-Purpose Cream

Topping:                             
1(425 mL) pint Magnolia Ice Cream Classic Vanilla Flavor

Procedure:
Preheat oven to 350

°

F (175°C). Grease and flour a 9x5-inch loaf pan.

In a bowl, mix brown sugar and cinnamon. Set aside.

In a separate bowl, beat white sugar and butter together until smooth and creamy. Beat in eggs, one at a time, until incorporated. Add vanilla extract.

In another bowl, combine flour and baking powder together.  Stir into creamed butter mixture then add milk until smooth. 

Pour half of the batter into the prepared loaf pan. Add half the apple and half the brown sugar-cinnamon mixture. Lightly pat apple mixture into batter. Pour the remaining batter over apple layer. Top with remaining apples and brown sugar mixture. Lightly pat apples into batter then swirl remaining brown sugar-cinnamon mixture through apples using a spoon.

Bake for 30 to 40 minutes or until toothpick inserted in the center of the loaf comes out clean. Set aside to cool.

In a small saucepan, bring cream to a simmer. Do not boil. Pour hot cream over chocolate chips, and let it sit for 2 minutes then mix well. 

Slice loaf then top each serving with vanilla ice cream and chocolate ganache. 

Makes 1 loaf.
ADVERTISEMENT - CONTINUE READING BELOW

Visit www.homefoodie.com.ph for more recipes.

2. Take your family to a Christmas staycation.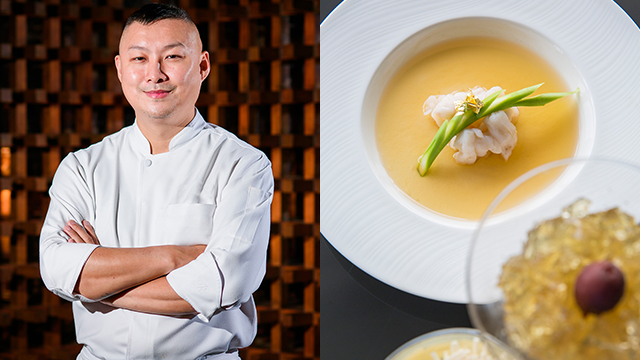 Do something new by booking in a hotel and enjoying the R&R that you all deserve. Find a place with great accommodations combined with an awesome culinary experience, such as Marco Polo Ortigas. Welcoming its newest Chinese Executive Chef Yeung Waai Hoi who spearheads Lung Hin restaurant at the hotel's 44th floor, Marco Polo offers an array of new and complex East-meets-West flavors that offer you something different for the holidays.

For reservations and other inquiries, visit www.marcolopohotels.com or follow them on Facebook.

ADVERTISEMENT - CONTINUE READING BELOW
3. Share happiness with those who need it.
Make the season more meaningful by spending the holidays with those who may be in need of some extra cheer. Groups like U! Happy Events can help you create memorable occassions for over 100 orphanages, hospices, halfway homes, and many more. Christmas is the season of giving, and what better gift to share than that of your time?
Inquire about U! Happy events on www.uhappyevents.com.
4. Have a quiet night cap with your special someone.
There's nothing like finally feeling the quiet of Christmas and spending it with your special someone. Plug in some slow holiday tunes and cozy up with a bottle of your favorite wine, while reminiscing all the happy memories of the year that was.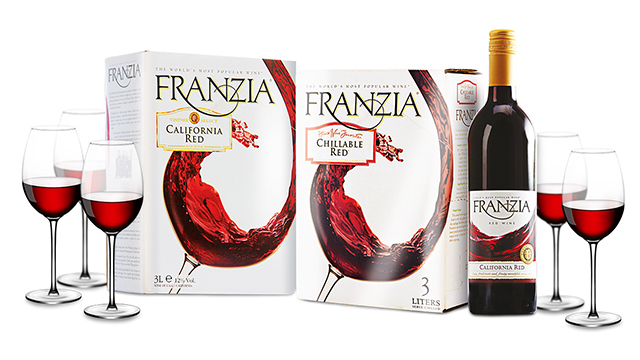 ADVERTISEMENT - CONTINUE READING BELOW
Try Franzia California Red and Chillable Red, available in grocery stores nationwide.
Load More Stories