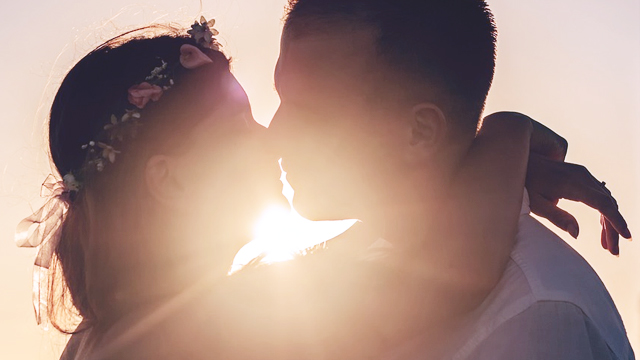 Sex is not supposed to be a chore for couples, but there comes a time when you need to schedule, especially when you're both busy killing it at work. So if you do need to pencil that "date night" in the calendar, you might as well take advantage of the best time to get busy under the sheets.
ADVERTISEMENT - CONTINUE READING BELOW
First off, if the goal is pure pleasure, hormone expert Alisa Vitti told The Daily Mail that the time women is likely to enjoy sex the most at three o'clock in the afternoon. Yes, what they call the "afternoon delight" seems to have a logical explanation. It seems to be the perfect time slot when both sexes are more likely to be sexually satisfied and perhaps even more attuned with each other's desires. Think of it like synchronizing your hormones to complement each other.
Around midday to late afternoon, women have high levels of energy and the hormone cortisol, which helps in alertness. Although levels of testosterone, a key hormone in sexual arousal, are highest in the morning for men, Vitti says his estrogen levels are highest at 3 p.m. "While this [the time] may not seem like a logical set-up for satisfaction, the combination actually makes men more emotionally present during sex and better able to focus on [a woman's] needs and satisfaction," said Vitti. Basically, hubbies are more attuned to the needs of his spouse in the afternoon, while women are more open to receive their advances and can appreciate pleasure more. 
When it comes to the task of baby making, however, morning seems to be the key time. Sex therapist Arlene Goldman, Ph.D., told Cosmopolitan that during early morning to midday morning, or around 7 a.m., men are full of testosterone, which they produce while asleep. At around the same time, specifically from 8 a.m. to 10 a.m., women have the highest levels of endorphins, a hormone that make sex more pleasurable, and women become "more tactile and responsive," sex therapist Suzie Hayman adds. Those are just some of the reasons why waking up to "morning glory" can nicely set things up for fertilization.


Research from the University of Modena Italy also suggest early morning is also the time when couples are most likely to orgasm and conceive. Some studies claim that a man's sperm is more potent in the morning, but others argue that the difference is minimal -- not a guarantee but it might be worth a shot. Plus, research suggests that since you and hubby are both fully rested with heightened sense, you tend to prolong foreplay and thus, have better sex, says a study from Rutger's University in the U.S. 
ADVERTISEMENT - CONTINUE READING BELOW
Vitti, who is the author of WomanCode, which discusses how to maximize a woman's natural hormonal cycle, also adds that sexual satisfaction is at its peak around 10 days after ovulation. "Women experience a surge in estrogen and testosterone that causes their desire to skyrocket." That's great when you want to be in the moment and reach a Big-O. However, if you and hubby are trying for a baby, you may have to adjust to your lovemaking session in the day during the early to mid-morning hours.

That is, if you don't have to rush your mornings to get the kids ready for school and yourself ready for work. So, don't worry if you can't pull off a 3 p.m. romp in the sack, or if you can't "sleep in" in the mornings -- there is no one best time. It really depends on when you and hubby are both relaxed, really, really into each other, committed to the act (read: not distracted), and have the time and energy to enjoy and have fun.
ADVERTISEMENT - CONTINUE READING BELOW
If they say enjoying the deed increases your chances of conceiving, then go for it. But remember to factor in your ovulation period, of course, as that's a more proven way to help you get a bun in the oven. 

This story originally appeared on SmartParenting.com.ph.
*Minor edits have been made by FemaleNetwork.com editors.
Load More Stories