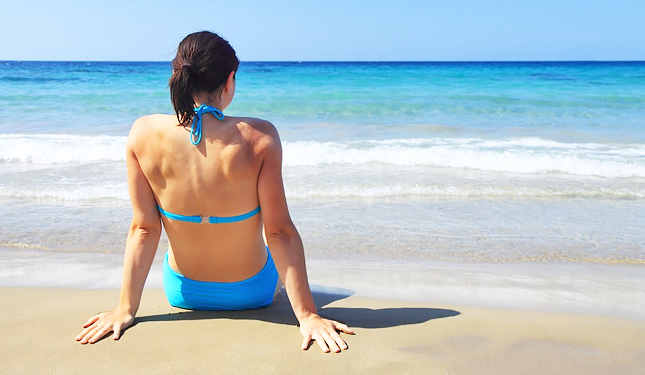 Since it's almost summer, you probably already have that annual beach trip planned. But before you party, it's important to keep in mind that your actions may actually echo throughout a very fragile ecosystem.

In the recent Human Nature SafeProtect Sunscreen Eco-tour of Masinloc, Zambales, Eastword Manlises of Save Philippine Seas explained how important it is to respect your surroundings, even while having fun. "You don't have to be a tree-hugger or a rallyist to be an environmentalist," he noted. Just by following these simple tips, you can make a big impact in helping keep our beaches clean.

1. Bring reusable bags.
When you're headed to the beach, paper bags are an inevitable hand-carry, whether for food or for extra clothing. Although paper is biodegradable, it also uses natural resources and easily becomes waste after more than two uses. Opt for reusable eco bags. You're not only making a fashionable statement, but also one that's environmental.

2. Bring your own water tumblers.
PET bottles, or those that are usually used for your water and juices, are actually recyclable — that is, if they manage to get to a recycling facility. The problem with bringing PET bottles to the beach is that they usually get discarded in the water. Sea creatures often mistake floating plastic for food, and this can harm or kill them.

Instead of bringing disposable bottles, bring your own tumbler, and fill it up with clean water from your hotel or transient home. It won't cost you a single centavo, and you know exactly where your water came from.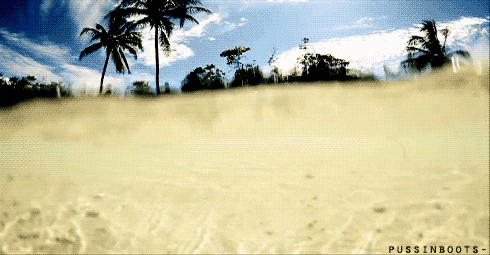 3. Avoid using straws.
Unless you're sick and can't really move your head to drink, straws are quite unnecessary. Similar to PET bottles, straws can be mistaken by fish for food. They can also cause life-threatening injuries to sea mammals. A heart-breaking post on National Geographic features a sea turtle with a straw stuck in its nostril. The video may be a bit graphic, but it's a perfect illustration of what a small sliver of plastic can do harm to marine wildlife.

4. Bring reusable dispensers instead of sachets.
Shampoos in sachets are practical, but unless you're bringing your trash home with you, it's better not to have them at the beach. "Every year, plastic wastes kill up to 1 million seabirds, 100,000 sea mammals, and countless fish," said Eastword. By doing away with sachets, you're helping lessen these alarming statistics.
ADVERTISEMENT - CONTINUE READING BELOW

5. Use products that are friendly to the environment.
As often as you check the nutritional value of the food that you eat, so must you also read the ingredients of the products that you use, especially if these can easily get washed off by sea water. According to Discovery News, lotions and oils that contain oxybenzone can damage the internal structure of corals and cause coral bleaching. Using organic sunscreens without oxybenzone, benzophenone, parabens, and ethylhexylmethoxycinnemate can help minimize this phenomenon.

6. Pick what you eat.
As you support local food suppliers, make sure that your dishes don't include endangered species in its ingredients. It's also a must to remember to avoid food that propagates the needless killing of marine wildlife.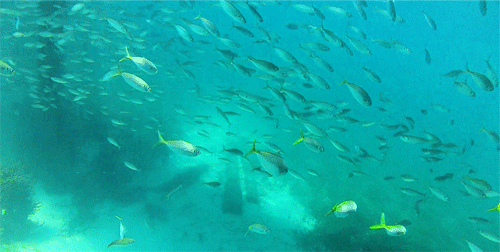 7. Take nothing but memories, and leave nothing but footprints.
For many, taking home shells has become a habit when visiting a new beach. However, this practice can also disrupt the fragile balance of the sea. Imagine if every bakasyonista took shells: algae, sea grass, and microorganisms which find homes in them will search for shells in other places, leaving fish without food.  This goes the same for sand!

8. Spread the word.
Traveling gives you the chance to see many places in all their natural glory, and hopefully pushes you to be more mindful of preserving their beauty. As a traveler and beach lover, it then becomes your responsibility to spread the word. After all, saving our seas starts with education.

PHOTO: Pixabay; GIFS: Giphy
Load More Stories