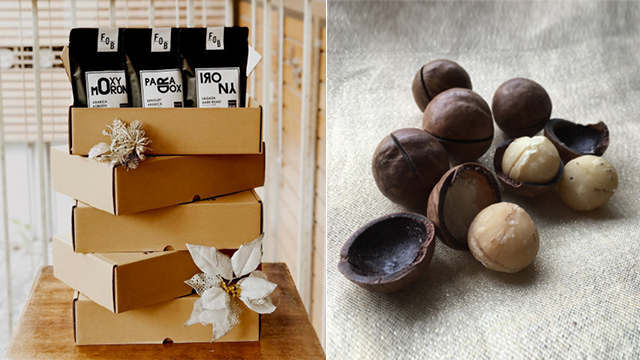 This holiday season, instead of getting the usual cakes or cookies as gifts, why not give something that shows you care about their health? These 7 presents are sure to tickle anyone's taste buds without helping them go up a dress size.
1. Artisan Vegan Cheese by In a Nutshell
ADVERTISEMENT - CONTINUE READING BELOW
If your family and friends love cheese but hate the bloat that comes with eating it, this will be the perfect gift for them. In a Nutshell offers gourmet cheeses of varying flavors from Smoked Gouda to Brie. This cheese is completely plant-based, making it naturally low fat and low-cholesterol. It's so tasty they'll barely notice the difference.
Contact Info: +63926 021 9111, inanutshellph@hotmail.com
2. Shelled Macadamias by Made Whole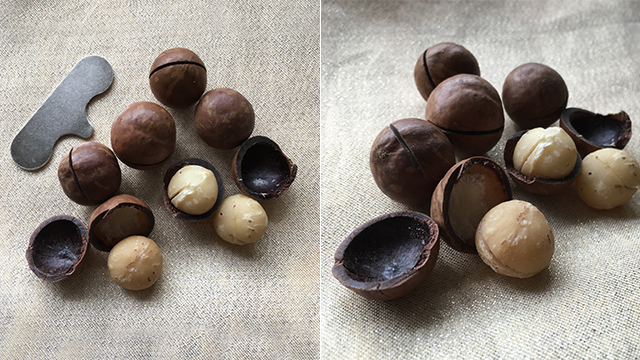 Boasting of a sweet vanilla flavor, these Shelled Macadamias are set apart from the chocolate covered versions you usually encounter. Since it is known as the toughest nut to crack, it's served with a pre-cut opening and a special key that comes free with each bag. This will make for an interesting present because it brings a new experience to an already familiar food. Oh and did we mention that it's also a rich source of nutrients?
Contact Info: +63917 839 0344, madewhole.ph@gmail.com
There's nothing like the smell of freshly brewed coffee first thing in the morning. Figures of Beans is locally and organically grown from the mountains of Cordillera and offers a variety of roasts to serve different tastes. Their selection includes an interesting line of flavored beans such as hazelnut, caramel and vanilla. They can also deliver straight to your doorstep!
ADVERTISEMENT - CONTINUE READING BELOW
Contact Info: +63927 835 0655,  figuresofbeans@gmail.com
You might have spotted these wholesome goodies at Hunt & Gather or the Gourmand Market. The Little Spatula's healthy spin on our all-time favorite desserts will surely be a holiday treat for your loved ones. Try their paleo-friendly fudgy brownie bites, which are grain and gluten free. Their ginger molasses cookies are also something your loved ones can enjoy!
Contact Info: +63917 882 6255, thelittlespatula@gmail.com
5. Tea and Plum by Mikki Montenegro
ADVERTISEMENT - CONTINUE READING BELOW
Also known as champoy, the sweet and tangy flavors available in Tea and Plum are sure to bring delight to the palate especially when taken with their suggested partner tea. Based on traditional Chinese culture, the tea is specifically chosen to bring out the unique flavor of the plum that it is paired with. Go for their Pu erh tea and plum pairing which is known to be the most efficient than any other tea in helping with weight loss.
Contact Info: +63917 560 6747, mikkimontenegro@gmail.com
Looking for a present that will last more than just a couple of days? Try Sow & Gro, a simple kit that contains everything you need to grow your own organic food. It makes city farming a breeze and eating organic much more exciting. Another plus? They already come in cute little boxes so no need to worry about gift-wrapping, just tie a ribbon around it and you're good to go.
ADVERTISEMENT - CONTINUE READING BELOW
Contact Info: +63917 544 1107, hello@mnlgrowkits.com
7. Homemade Infused Olive Oil
Sometimes the best gifts are those homemade with love. To make your own infused olive oil, you'll only need 5 minutes to cook, 2-3 ingredients to make it and a bottle for storing. Try this recipe by kitchen goddess Giada De Laurentiis for the chili oil that every household needs.
Load More Stories