Quarter-life crisis happens to women in their twenties to thirties, and going through it can really suck big time. Not only are you questioning the decisions you've made in your life so far, you're also starting to question yourself, making you doubt if you've actually been doing anything right.
ADVERTISEMENT - CONTINUE READING BELOW
This occurrence is more common than you think. According to a study published in the International Journal of Behavioral Development and featured on Psychology Today, approximately 49 percent of women and 39 percent of men go through a phase of feeling lost and confused. The good news is that you can get out of this rut and recreate a better and stronger version of you as long as you commit to it. So breathe first, and try to do the following:
1. Don't panic.
There's really no specific age for success, so don't worry when it seems that it hasn't come to you yet. In fact, the best way to deal with feelings of personal and professional confusion is to calm down. Step back and look at your life as you would somebody else's in order to see what you can improve on, and if you're still at a loss, stay put until you have your next move.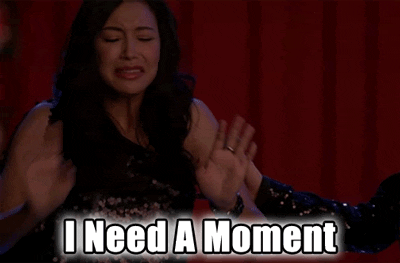 2. Stop comparing yourself to your peers.
So what if your college classmate now runs the biggest catering empire in the country? Her success doesn't belittle your journey as each woman walks her path at a different pace. Don't worry: With a little patience, you'll eventually get to where you're meant to be.
ADVERTISEMENT - CONTINUE READING BELOW
3. Stop feeling sorry for yourself.
Wallowing in self-pity won't really do anything. Fight the blues by trying to learn something new. Take an art class, or find an interesting workout you can do with your friends. These won't only keep your spirits up, but add few more points to your skill set.
4. Change "if" to "when."
You should stop with the excuses and just get out there and do what you've always wanted to do with your life. It can be frightening and difficult, but the most rewarding things are those that you work hard for. Alicia Keys says it best during a 2013 OPRAH Master Class interview: "I don't even use the word 'if.' Anybody around me uses the word 'if,' I'm always saying, 'You mean when?'"
5. Don't be afraid to fail.
One of the four freedoms that global advertising agency DDB promotes is the "freedom to fail." It's allowing yourself to go to places you've never been to and to experiment with experiences you've never had, while not being afraid to trip and fall because it's exactly what pushes you to stand right up. Don't be too hard on yourself when you make mistakes as failures are opportunities to grow and be better.
ADVERTISEMENT - CONTINUE READING BELOW
6. Throw out your regrets.
You will always have a list of things that you wish you've done earlier. There's really nothing you can do about the past, but there's definitely a lot you can do to change your future. Enjoy the now and keep your eyes to the horizon. As long as you realize your personal goal and work towards it, you'll eventually find satisfaction and contentment.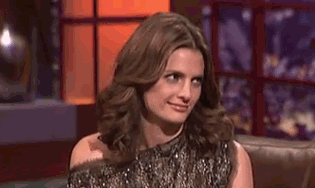 ADVERTISEMENT - CONTINUE READING BELOW
7. Have fun!
Girl, sometimes you just have to throw caution to the wind and wing it. Being happy and content with your life is your right, so don't feel guilty about treating yourself to a bit of fun and R&R. Trust in yourself, and trust that your efforts will allow the Universe to give you what's due. Everything will come at the right time.
Load More Stories