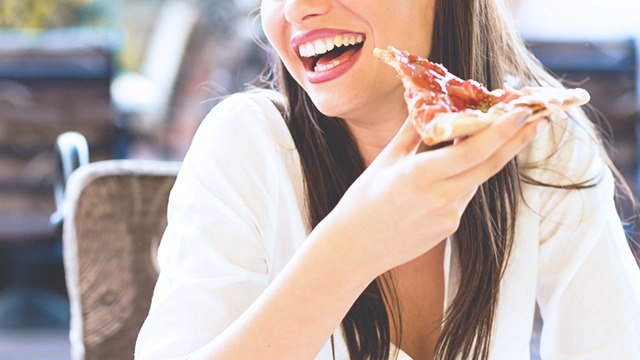 If you're a junk food lover like me, then I dedicate this post to you. It's common knowledge that acknowledging chips, fast food, and sugary stuff as a major food group in your diet can only take you further from your #BalikAlindog goals. Obviously, you need to sacrifice some treats if you want to makeover your lifestyle, but the hard part is weaning out these indulgences that have become a habit.
ADVERTISEMENT - CONTINUE READING BELOW
Below, I listed some food swaps you can do to cheat your taste buds and cravings without adding inches to your waistline:
1. The Craving: Chips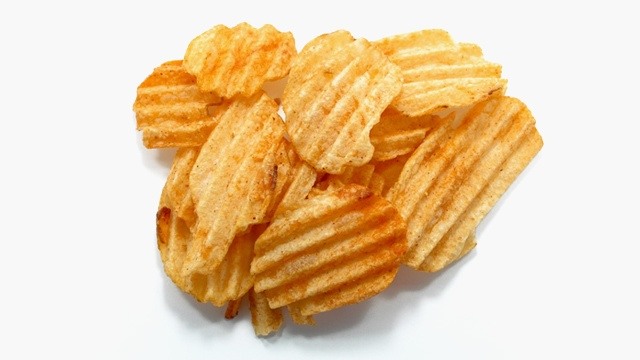 I confess: I can survive on a bag of Ruffles Cheddar and Sour Cream as a meal in itself. I can easily give up a whole plate of food for a whole bag of this potato goodness. But unfortunately for my puson, it's high in sodium and saturated fat.
The Swap: A cup of air-popped popcorn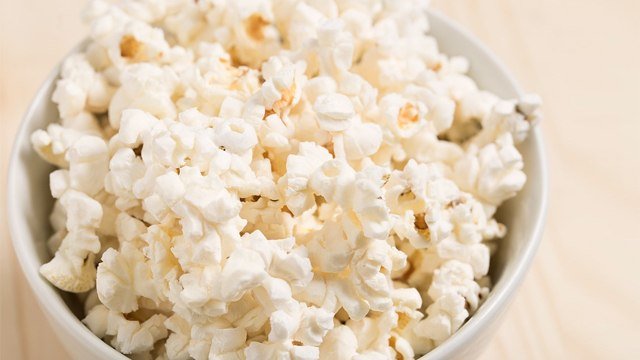 You get the crunch without the oil and salt content. If you want it to be more tasty, drizzle it with some rosemary and garlic olive oil and add grated parmesan cheese (hard cheeses are better than soft ones) on your popcorn. Here's the complete recipe.
ADVERTISEMENT - CONTINUE READING BELOW
2. The Craving: Pizza
Pizza is not hard to love, but sadly, it does nothing good to your body. One slice is high in calories, sodium, fat, and carbs. 
The Swap: Whole Wheat Pita 'Pizza'
You can DIY a guilt-free version using Fit Girls's Pita Pizza Party Recipe. It uses whole wheat pita bread, mozzarella, spincah, mushrooms, red bell pepper, and marinara sauce. See the full recipe on their free app (available for both Android and Apple devices).
ADVERTISEMENT - CONTINUE READING BELOW
3. The Craving: Iced Coffee Drinks
Your fave frappé's caloric worth is comparable to a slice of frosted cake—ranging from 240 calories and up! 
The Swap: Iced Coffee Redux
If you really want to get your fancy coffee, order iced coffee (not the frappé ones) and skip the whipped cream and syrup. Also, ask the barista to use non-fat milk instead. But for a really low-cal choice, an iced cafe Americano (plain brewed coffee) sweetend by coco sugar is the best alternative. Here's an ultra easy skinny latte recipe you can make.
4. The Craving: Chocolate candy treats
These candy bars are ambassadors of sugar, and they contribute almost no nutrients!
The Swap: Dark chocolate
Get your cocoa fix without the sugar by loading up on a square (watch the serving size on the label, ladies!) of 70% cocoa content dark chocolate bar. Plus, there was a study saying that dark choco improves the body's abilities while working out. Win-win!
ADVERTISEMENT - CONTINUE READING BELOW
5. The Craving: Soda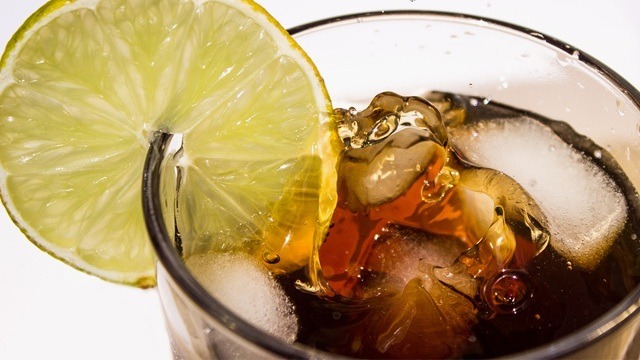 This drink possesses sugar content that can rival sweet desserts.
The Swap: Sparkling water
Satisfy your fizzy cravings with sparkling water. Put in some fruit slices for added flavor.
6. The Craving: Ice cream 
The creamy goodness is hard to resist, but it's loaded with fat and sugar. 
ADVERTISEMENT - CONTINUE READING BELOW
The Swap: Dairy-free ice cream
Blitz two frozen bananas, almond milk, and a tablespoon of cocoa powder—instant chocolate ice cream! You can add natural peanut butter for a sweet-salty twist.
You may have noticed that most of the swaps are DIY.  That's because junk foods are heavily processed, which means that artifical additives have been added to make them extra appealing to our palates. Homemade goodies, on the other hand, are pure yet bursting with flavor. But for girls who never have time to DIY, take note of  the last tip...
7. The Craving: "I just want to eat what I want!"
The

Swap

Solution:
There are days when food swaps won't just do. It's totally okay to cheat. What you can do is to eat the actual junk food that you desire, but take note of your serving size. For example, if you want potato chips, grab a handful. Or if you want a burger, finish half of it, and take home the other half to consume during your next meal (or as pasalubong to your sister). 
ADVERTISEMENT - CONTINUE READING BELOW
Extremely depriving yourself may lead to bingeing, so let loose. Just remember that moderation is key.
Load More Stories