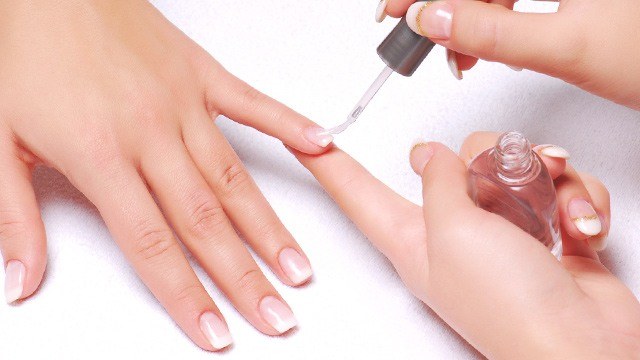 Clear nail polish is a staple in every nail care kit—but aside from keeping your manicure looking shiny and neat, this humble tool can do some amazing things that stretch beyond beauty. Believe it or not, it can be used to repair broken glass, tighten up screws or even keep peeling labels in place. If you have a few bottles of unused lacquer lying around, put them to good use by trying one of these nifty tricks:
ADVERTISEMENT - CONTINUE READING BELOW
1. Keep your eyeglass screws in place.
If your specs are a little wonky, but you've got no time to get it repaired, you can tighten the screws with a dollop of nail polish. Make sure you let it dry before wearing them again.
CONTINUE READING BELOW
Recommended Videos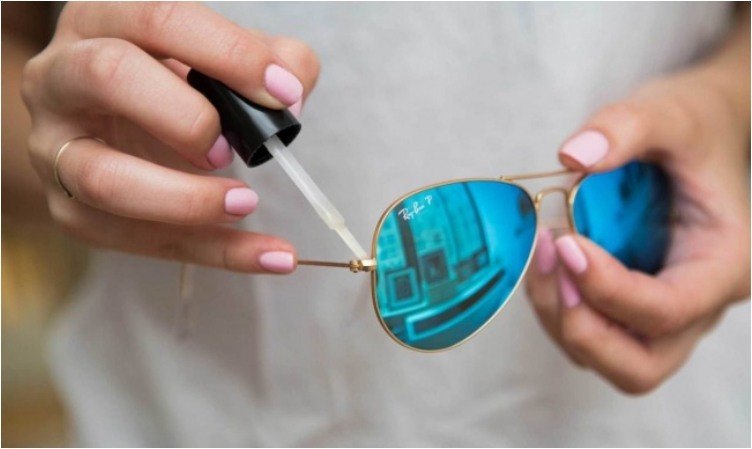 2. It can temporarily hold broken tiles together.
Yes, tiles are better off in the hands of a pro however, if you need a quick fix until the handyman gets to your house, you can paint as many layers as needed over the shattered parts until the damaged area is no longer visible.
ADVERTISEMENT - CONTINUE READING BELOW
3. Seal an envelope.
Tired of licking the flap when sending out letters or invites? Get it to stay stuck with a few dots of clear polish.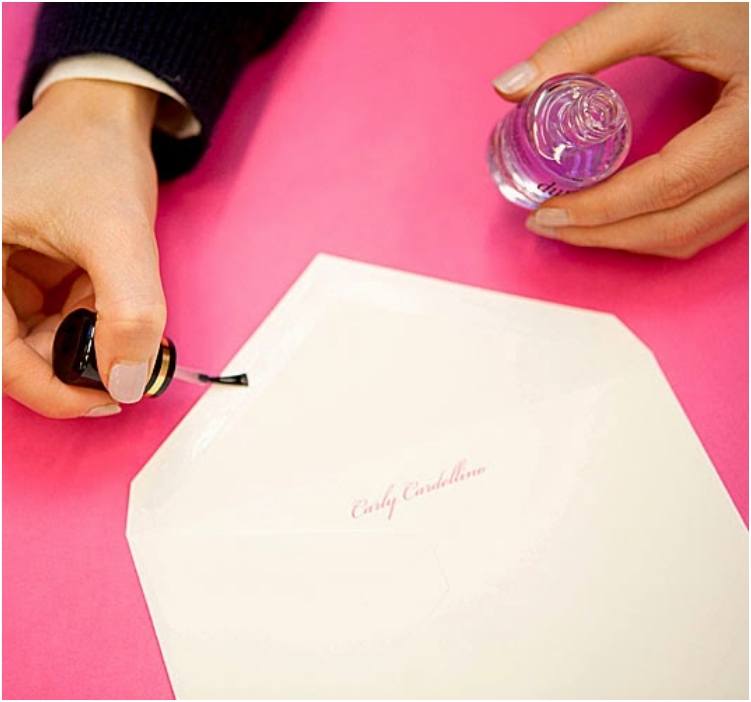 4. Keep old shoelaces from unravelling.
Slow down the aging process of your favorite pair of sneakers by applying a liberal amount of varnish onto the frayed ends of your laces and twisting the area as it dries. Donât forget to trim any stray threads for a durable end product.
ADVERTISEMENT - CONTINUE READING BELOW
5. It can keep cracked glass from breaking.
While you re still waiting for a new pane to be delivered, clear polish will do the trick in holding your window together. Use clear packing tape on both sides of the glass to avoid further damage before filling the small gaps with the varnish.
6. Secure buttons from being unthreaded.
To keep threads from coming loose, apply a thin layer of gloss to the center of a buttonâdoing so avoids outfit mishaps, especially if you are on the go.
ADVERTISEMENT - CONTINUE READING BELOW
SOURCES: Real Simple | Apartment Therapy
This article originally appeared on Realliving.com.ph
*Minor edits have been made by the Femalenetwork.com editors.
Comments
Load More Stories