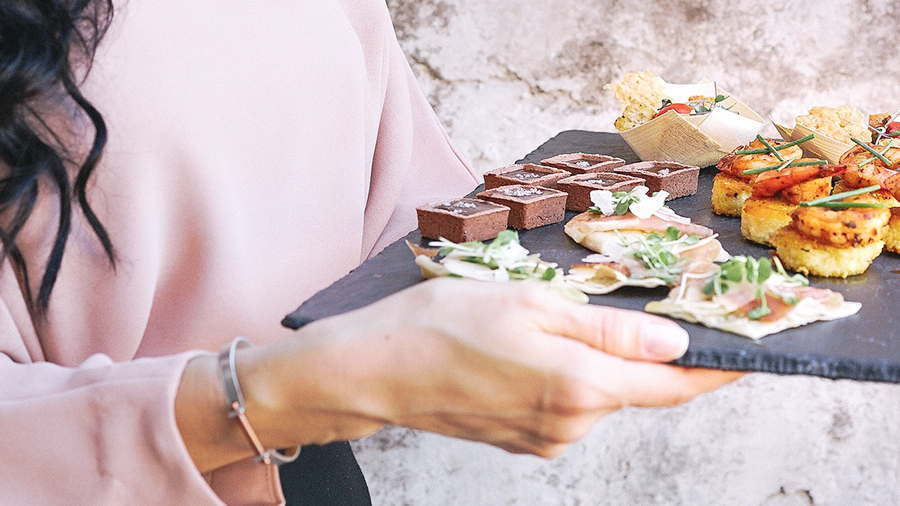 You've got too much on your plate—figuratively and literally. That's most likely because your workload is piling up. "Stress activates your adrenal glands to release cortisol, increasing your appetite," says Melissa McCreery, PhD, ACC, and psychologist, in an interview with CNN. Lack of sleep also aggravates the impairment of your hunger hormones, by the way, so there's that.
ADVERTISEMENT - CONTINUE READING BELOW
That anxiety-induced case of the munchies you've got is half psychological and half physiological. Physiological hunger is what you feel when your body needs food for fuel; psychological hunger is when we eat for pleasure.  It's your body and mind's way of pacifying, through comfort food, whatever feelings are triggering your distress.
Okay, but how do we fight the impending doom of a growing waistline?! Whenever you're starting to reach for that slice of pizza, mind the following tips:
1. Stock up on the good stuff...and only the good stuff.
Keep a stash of healthy snacks like low-fat strawberry yogurt and sliced mandarin oranges nearby so that even when you're craving for a sugar fix, you get it au naturel.
ADVERTISEMENT - CONTINUE READING BELOW
2. Often, just the sensation of crunching on something is enough to satiate.
Pistachios, for example, are great alternatives to sodium-packed (no to water retention!) bags of chips. Try trail mix, too!
3. 
Have a glass of black tea.
When in a tight situation, our levels of stress hormone cortisol rise, which can cause weight gain. Have some black tea, which has been shown to regulate cortisol, then take a minute to do some deep breathing exercises. Shut your phone down, go offline, and calm down.
ADVERTISEMENT - CONTINUE READING BELOW
4. Lend yourself the wrong hand: if you're right-handed, eat with your left, and vice-versa.
Using your non-dominant limb will slow you down and make you more mindful of your food. Funnily enough, this is one of the most effective tricks to dieting, according to psychologist Dr. Susan Albers of eatingmindfully.com.
5. Try using red plates and tableware.
The hue, often associated with stop signs and danger warnings, sends a strong message to our brain, says Albers. Color conditioning applies to eating habits, too!
This story originally appeared on Preview.ph.
Minor edits have been made by FemaleNetwork.com editors.
Load More Stories