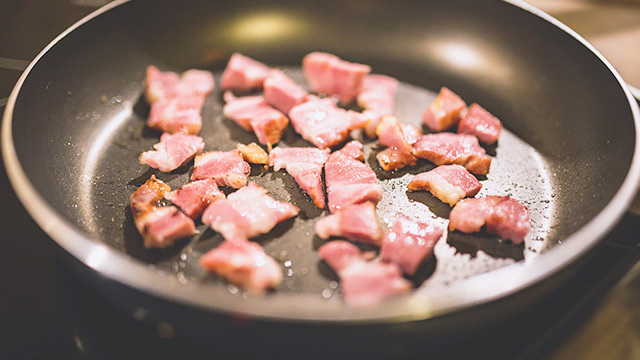 One out of two Filipino adults have borderline to high cholesterol, according to the 2013 survey from the Department of Science and Technology's Food and Nutrition Research Institute (DOST-FNRI). That's 46.9 percent of Filipinos aged 20 and up. 
"Having high cholesterol levels means being subject to greater risk of heart disease and other illnesses," says Dr. Imelda Angeles-Agdeppa, assistant scientist from the FNRI. Cardiovascular diseases alone account for 170,000 deaths in the Philippines each year, making it the leading cause of mortality among Filipinos. "We need to make people more aware of the situation and to something about it," she adds.  

ADVERTISEMENT - CONTINUE READING BELOW
Have your blood cholesterol levels checked and heed these tips to lower your cholesterol levels: 
1. Avoid saturated fat.
Saturated fat increases the levels of "bad cholesterol" (low-density lipoprotein or LDL) in your blood. Stay away from these, and you have a high chance of lowering your cholesterol. Foods high in saturated fat include: fatty meats that come from animals (like beef, pork and chicken), meat products (like sausages and ham), cheese, butter, margarine, coconut and palm oil, and egg yolk. Avoid fast food as well.
Try: Healthy meal plans from The Sexy Chef
2. Don't cut out fat

—

replace it.
If saturated fat increases "bad cholesterol," unsaturated fat is shown to increase the levels of "good cholesterol" (high-density lipoprotein, or HDL) that can reduce blockages in the arteries. Foods high in unsaturated fat include: oily fish (like tuna and salmon), avocados, nuts, and olive oil.
3. Go with food that can lower cholesterol.
Some food, though not rich in unsaturated fat, can also reduce cholesterol levels. Soya, for example, is low in saturated fat. Oats, on the other hand, are rich in a form of soluble fibre called beta glucan. "Once eaten beta glucan forms a gel which helps bind cholesterol in the intestines and prevent it from being absorbed," says Heart UK. Fruits and vegetables are also naturally low in saturated fat and are valuable sources of cholesterol lowering soluble fibres. 

Another option is to include reducol in your diet, an ingredient derived from plants that's proven to help lower cholesterol. Try Del Monte Heart Smart with Reducol that contains 1g of US-FDA approved Reducol per serving. It's safe for kids and the elderly, too. 
CONTINUE READING BELOW
Recommended Videos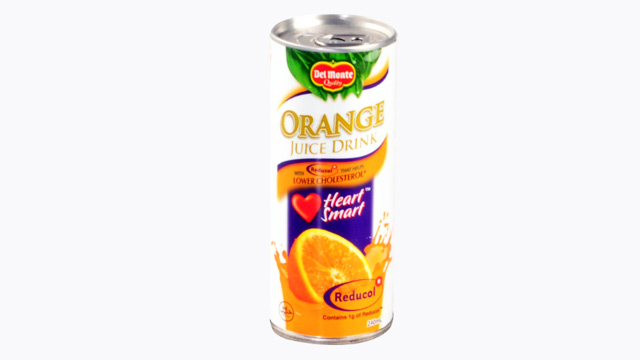 Try: Del Monte Heart Smart 100% Pineapple Juice and Orange Juice Drink with Reducol, 240mL, P26 per can
4. Stop smoking.
"A chemical found in cigarettes called acrolein stops HDL transporting fatty deposits to the liver, leading to high cholesterol and narrowing of the arteries," says the UK National Health Service. This means smoking is a major risk factor for heart attacks. Not only that, smoking can increase the risk of lung cancer and can make kidney problems worse. 
ADVERTISEMENT - CONTINUE READING BELOW
5. Exercise.
Physical activity will help you maintain a healthy body weight and can help you lose weight. This is important because being overweight can increase the amount of "bad cholesterol" in your blood and exercising can increase the levels of "good cholesterol." 
If you're not used to exercising, start off with a low-intensity routine for 10 minutes and gradually build your way up to the recommended 150 minutes a week. 
Try: Cycling at Ride Revolution with branches in Makati and Ortigas
This story originally appeared on SmartParenting.ph.
*Minor edits have been made by FemaleNetwork.com editors.
Load More Stories