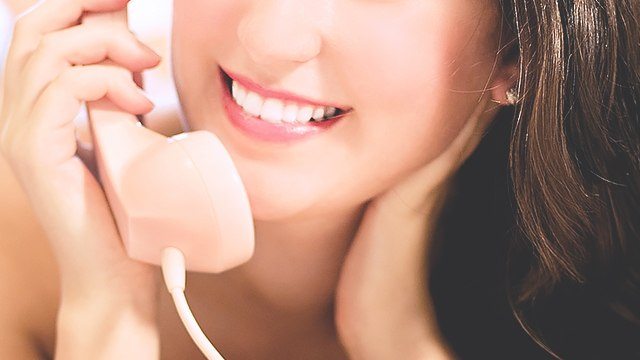 The extrovert in you is often viewed as being too energetic or OA, but science says that's just the way your brain is wired. In fact, a study of brain activity by researchers from the University of Texas and the University of Iowa notes that people who are more extroverted "displayed more activity in the posterior thalamus and posterior insula" which are "regions involved in interpreting sensory data." In simpler terms, those who are inclined to be outgoing are more driven by 'sights and sounds' than the introverts who focused on more internal matters.
ADVERTISEMENT - CONTINUE READING BELOW
So the next time someone tells you that you never seem to fizzle out of happy energy, you can start breaking down these common extrovert myths:
1. "Extroverts are always happy."
Fact: Extroverts aren't sunshine machines. As with everyone, they get their fair share of gloomy days, too. While they appear to be always lively and excitable, not being able to interact as much as they want to with other people can make them feel a bit low, among other things.
2. "Extroverts are self-centered, selfish, and are bad listeners."
Fact: Extroverts may find themselves the focus of the crowd, but it's not because they're self-centered. Their energies gravitate people towards them, and as interaction is the fuel of an extrovert, they revel in it.
Among their friends, an extrovert may offer sympathy and support in a boisterous manner which can come off as insensitivity. The reality is that they feel that interaction can make others feel better. Moreover, their honest interest in people can help draw them out of their shells and make them feel more at ease.
3. "Extroverts can't sit still and be quiet."
Fact: Extroverts do need time to recharge, but not as long as introverts. They often need something to augment their alone time, such as good music or a bustling but relaxing environment such as a coffee shop.
4. "Extroverts are happier than introverts"
Fact: Different things make extroverts and introverts happy. While introverts can enjoy "low arousal positive feelings," extroverts tend to gravitate more towards upbeat and energetic activities. Different folks, different strokes.
5. "Extroverts can't be introverts."
Fact: Most people are a mix of both, and being too much of either can actually be a symptom of a mental issue. As Swiss psychiatrist and psychoanalyst Carl Jung once said, "There is no such thing as a pure extrovert or a pure introvert."
Sources: Psychology Today, Psych Central
Load More Stories