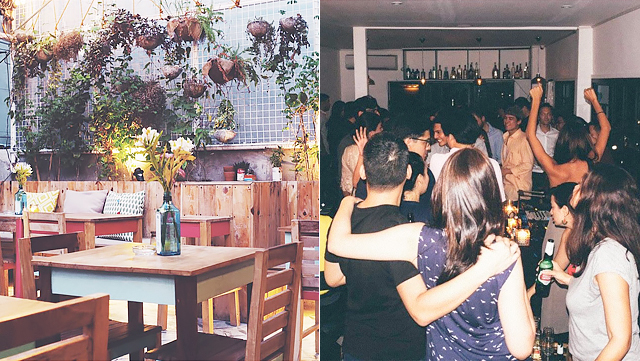 If you can't be bothered to badger your friends for an RSVP, or your home is just way too hard for even Waze to find, then these haunts have everything you need to host the perfect barkada reunion for the holidays.
Bar Mathilde
Imagine every house party from the days of yore, and replace your mobile bar and pass-around chip bowls with an actual mixologist, a trained DJ, and a brick pizza oven. Bar Mathilde is the newest, coziest watering hole that Poblacion has to offer, set up inside what looks like a two-storey '50s-era town house on the edge of Kalayaan Avenue. It's cozy enough to be intimate, cool enough to have fun, and definitely spacious enough for dancing!
ADVERTISEMENT - CONTINUE READING BELOW
FN cocktail: Sweet Tea Bourbon
8483 Kalayaan Ave. corner Matilde St., Brgy. Poblacion, Makati
Open Tuesday - Sunday, 4pm - 2am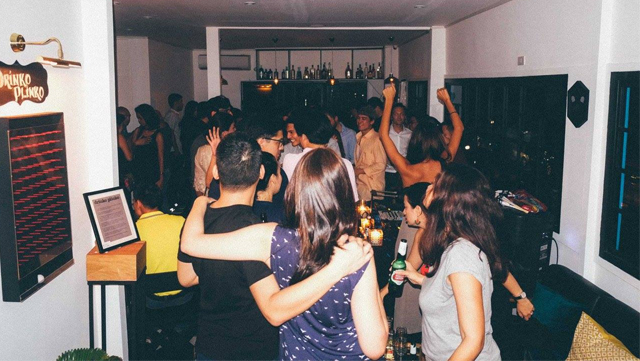 The Wild Poppy
There's truly something about shabby-chic interiors and pastel-colored throw pillows that get the gossip going. When you throw in a couple of cocktails, crank up the '90s playlist, and switch on the fairy lights, THEN you've got an all-girls' high school night to remember! The Wild Poppy is not just another photogenic restaurant, but it's open-air appeal and garden-party vibe are definitely barkada friendly. The food menu is a range of small tasting plates that are perfect for passing around.
FN cocktail: Naughty Pirate
5666 Don Pedro St., Brgy. Poblacion, Makati
Open Monday - Saturday, 6pm - 1am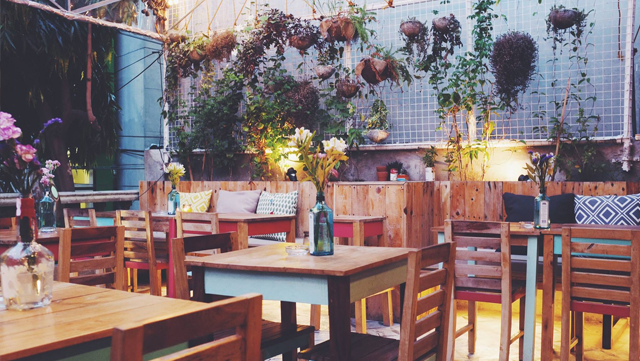 Taco Vengo
When you've got an indecisive group of friends, the trick is to always offer alcohol and Mexican food, in that order, all the time. Taco Vengo hits the spot when it comes to satiating your hunger, but their menu now includes a very much expanded drink list that will keep you coming back.The brand new spot in Kapitolyo is also much bigger than we remember, and definitely capable of hosting a party that's ready to spill out onto the street.
ADVERTISEMENT - CONTINUE READING BELOW
FN Cocktail: Rum Tea pitcher
16 Williams St., Mandaluyong
Open daily, 11am - 12am
Pura Vida
If you've ever been to a frat house in the past, then you know exactly what to expect from Pura Vida. The Costa Rican bar is decked out in Rasta fare, and come midnight, the entire place is filled cheek-to-jowl in flaming shots, mason jar cocktails, bottles of tequila, and dancing bodies. For that wild night out with old friends, it's definitely the place to be.
FN Cocktail: Healthy Rasta
Don Pedro corner Manalac St., Brgy. Poblacion, Makati
Open daily, 4:20pm - 2am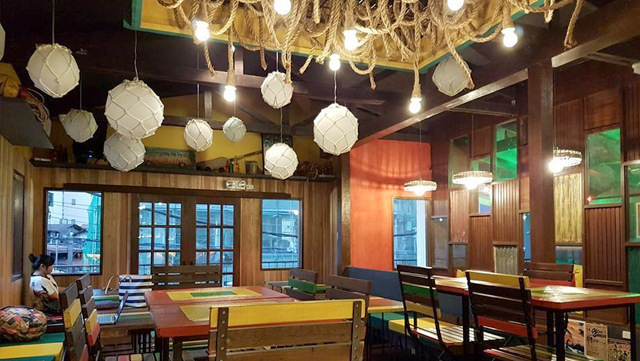 ADVERTISEMENT - CONTINUE READING BELOW
Load More Stories