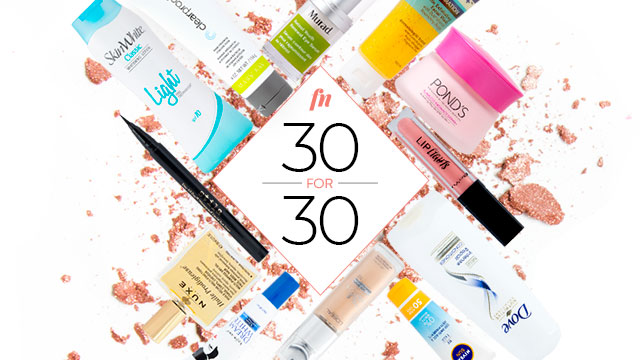 Gone are the days when paying attention to your skin and how you look was considered vain and unimportant. As many women come to discover in their 30s, skincare and proper hygiene can do wonders for one's self-esteem, mood, and even mental health.
Of course, self-care may take on a different meaning for every woman, but what matters is that you diligently listen to what your body needs and make sure to give it the attention it deserves.
For this year's 30 for 30, we go beyond beauty to see all the little ways you can feel more comfortable in your own skin:
Celeteque Hydration Gentle Exfoliating Facial Wash
P95/60mL, P145/100mL
Available in: department stores, drugstores
Perfect for: All skin types, women who forget to moisturize daily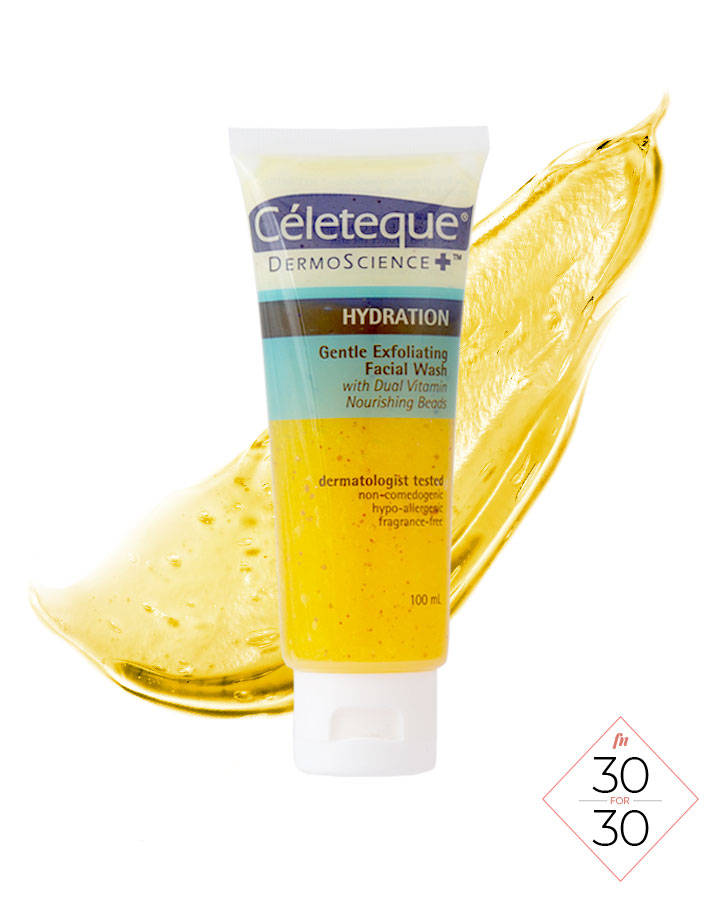 While we love the youthful glow we get from moisturizers, we've recently learned that exfoliation is the real secret to plump and glowing skin. As Dr. Vicki Belo says, "You need to exfoliate in order to reveal the softer and smoother baby skin underneath your old dehydrated skin."
ADVERTISEMENT - CONTINUE READING BELOW
While many women prefer not to exfoliate every day (because really, two to three times a week is enough), this product is gentle enough for daily use, and it won't dry out your skin for as long as you're just as gentle with application. For best results, use lukewarm water to wash your face.
Murad Retinol Youth Renewal Eye Serum
P4,850/15mL
Available at: Rustan's Department Stores
Perfect for: fighting eyebags in your mid- to late-30s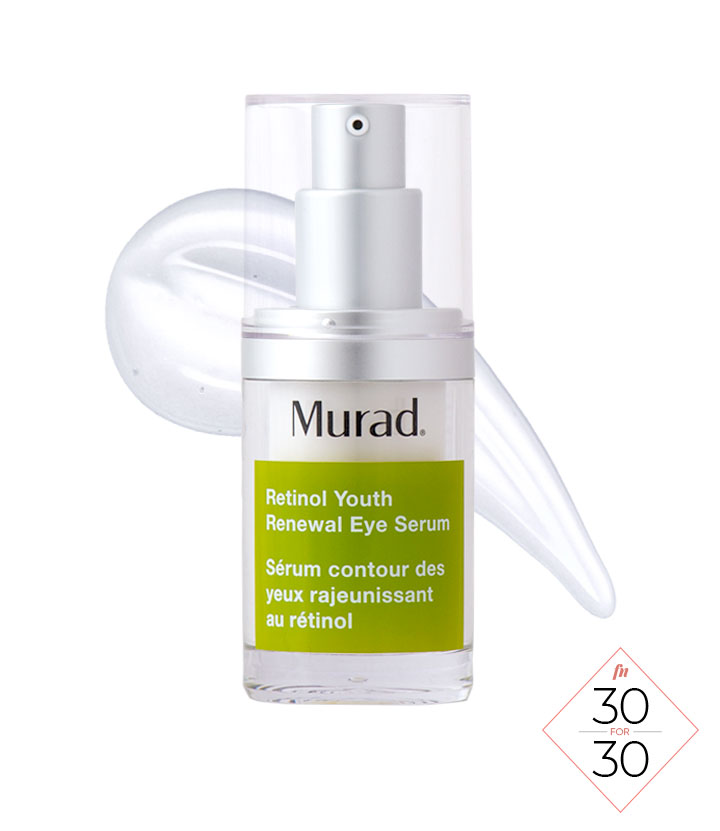 Murad has been the go-to brand for anti-aging by many women all over the world, so it's not surprising that they've really mastered the formula for their eye serum—it's one of the first body parts to start aging, after all. However, consistency is key in using this product. "You really need to be diligent with your skincare routine to see results," says one product tester.
Mary Kay Clearproof Deep-Cleansing Charcoal Mask
P899
Available through: a Mary Kay Independent Beauty Consultant
Perfect for: women who hate thick, heavy masks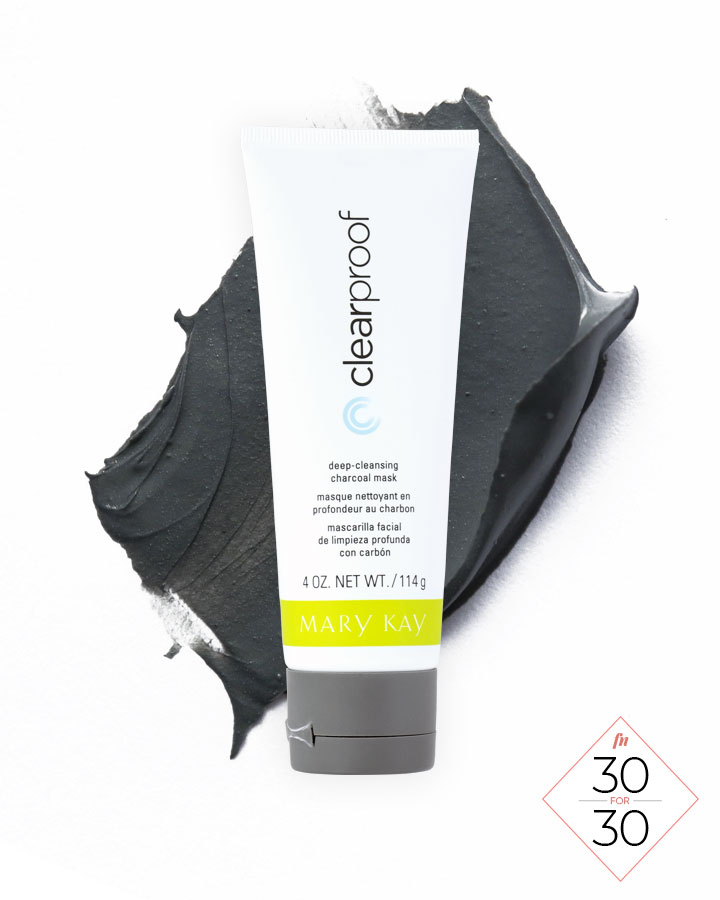 The creamy texture of this product might throw you off at first since it feels much lighter than your usual mask. However, you won't need a thick layer to achieve results so don't worry if you feel like you didn't put enough on your face. It also washes off easily, and leaves your skin with a gentle cooling sensation that leaves you feeling fresh and squeaky clean (without being overly drying).
"I also noticed that my complexion brightened and evened out afterwards and the puffiness of my face was reduced," says one tester.
Nivea UV Face Q10 Anti-Age & Anti-Pigments 0% White Residue
P329
Available in: supermarkets, department stores, drugstores
Perfect for: women who are always out and about, whether at work or play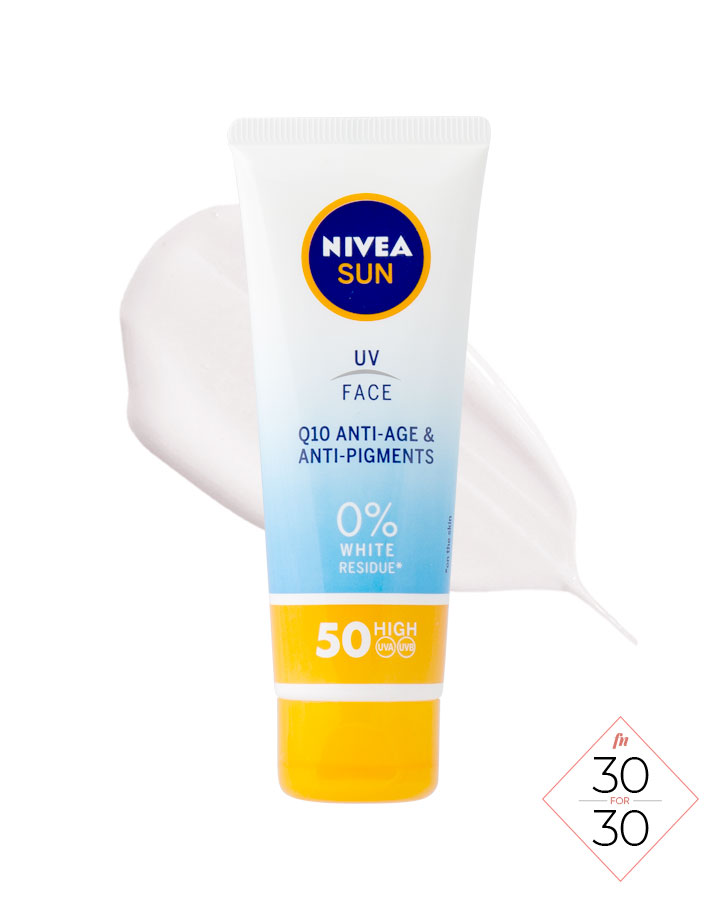 ADVERTISEMENT - CONTINUE READING BELOW
Nivea has long been known to be a reliable brand when it comes to skin protection. This product delivers what it promises—an effective shield against UV rays without the annoying white streaks that most sunscreens leave. It's also a must-have when getting your much-needed Vitamin Sea. As our tester notes: "I was out in the water for two to three hours and did not get sunburnt." 
Pond's Flawless Radiance Derma+ Moisturizing Day Cream
P599/50g
Available in: department stores, supermarkets, drugstores, Lazada Official Store
Perfect for: women who are looking to even out their complexion with a multi-tasking moisturizer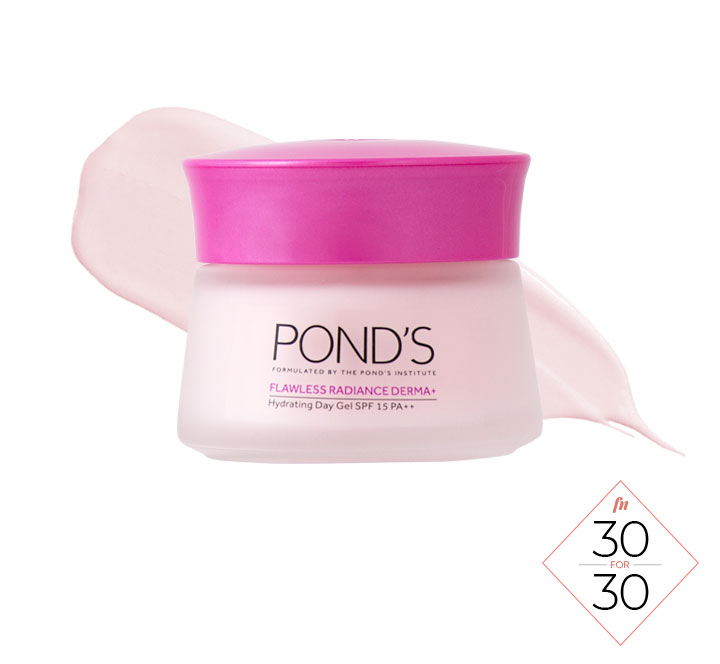 Pond's is definitely a classic, and its wide range of products continues to address skincare issues no matter your age. This moisturizing day cream helps brighten dark spots while protecting you from skin damage. According to one tester, "It's non-greasy and even with my combination skin, I can use it under my daily makeup," while another notes that it "effectively moisturized" her skin "without the greasy/oily feeling."
Dove Body Wash Sensitive Skin 
P110/200mL, P260/550mL, P391/22oz
Available in: department stores, Lazada Official Store
Perfect for: Those who prefer light but scented body soap, dry or sensitive skin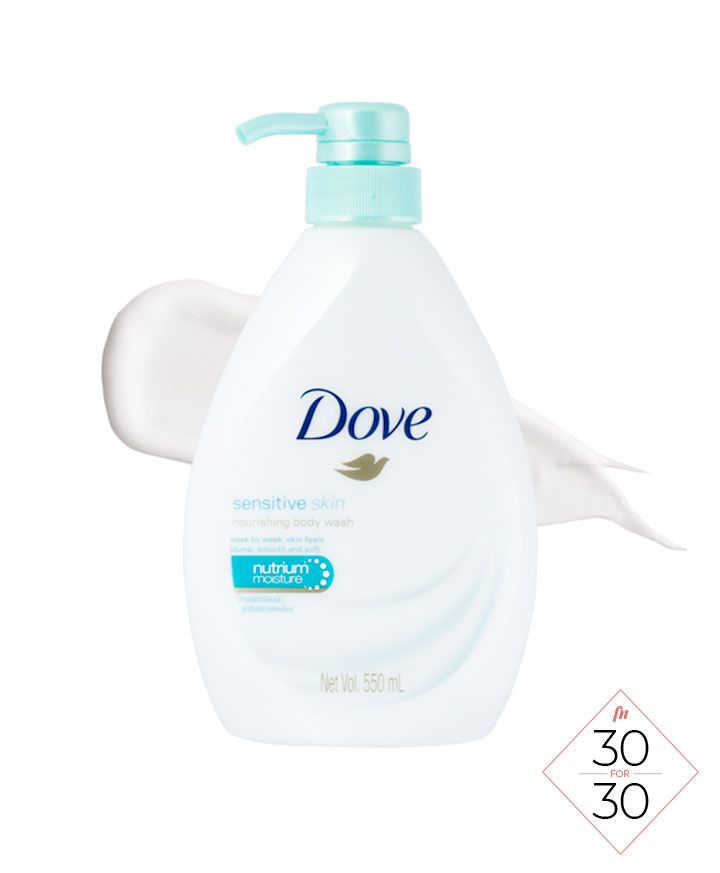 Many women may take body soap for granted, settling for whatever's readily available or sticking to a brand they've used since childhood. But in your 30s, using a moisturizing soap that's gentle on your skin is one of the best tools to combat aging.
The Dove Body Wash for Sensitive Skin, which comes in a generous 550 mL and 22oz bottle, is definitely a must-try for women who are worried of harsh soaps that could strip the skin of its natural moisture. It also has a long lasting fresh scent that almost eliminates the need for perfume—in the morning, at least.
ADVERTISEMENT - CONTINUE READING BELOW
Skinwhite Classic Whitening Lotion Light Feel Technology SPF 10/20
P119/200mL
Available in: supermarkets, department stores, drugstores
Perfect for: women with dry skin, those always under the sun, lotion haters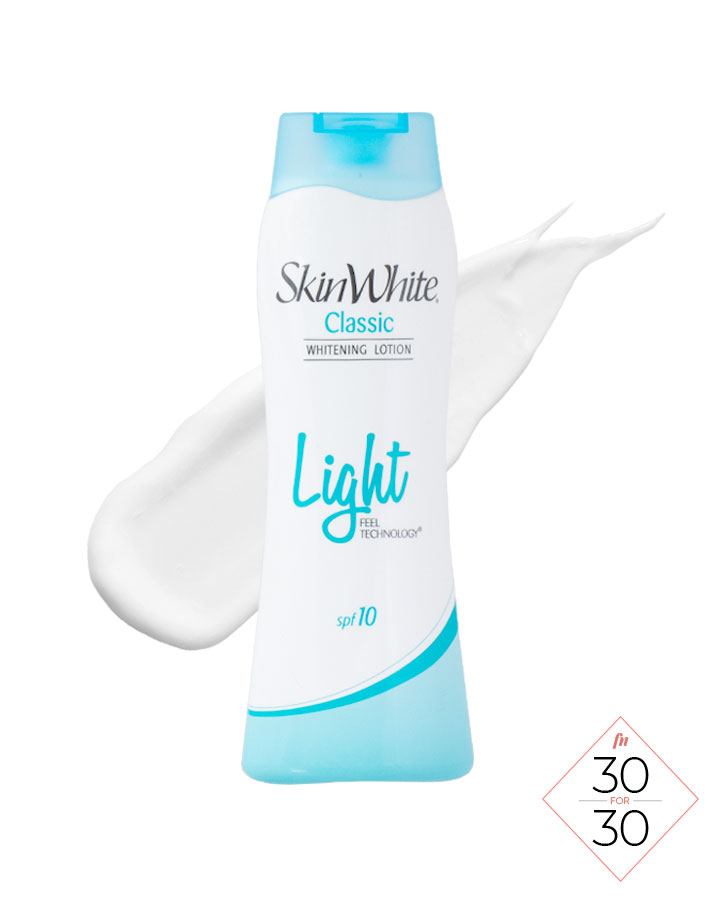 Most people who don't use lotion blame the heavy and sticky feeling it leaves behind as a major reason to opt out, but neglecting to moisturize the rest of your body when you pay so much attention to your face just seems like such a disservice to your skin. Luckily, SkinWhite Classic adresses this issue with the Light Feel Technology its infused with. It absorbs very quickly, so much so that you'll forget you applied lotion within a few minutes.
FN TIP: Not into skin whitening? You can still keep a bottle around for spot correcting dark and dry skin on your elbows and knees.
Maxi-peel Zero Micro Exfoliant Fluid
P75
Available in: department stores, supermarkets, drugstores
Perfect for: women who want a clearer, healthier complexion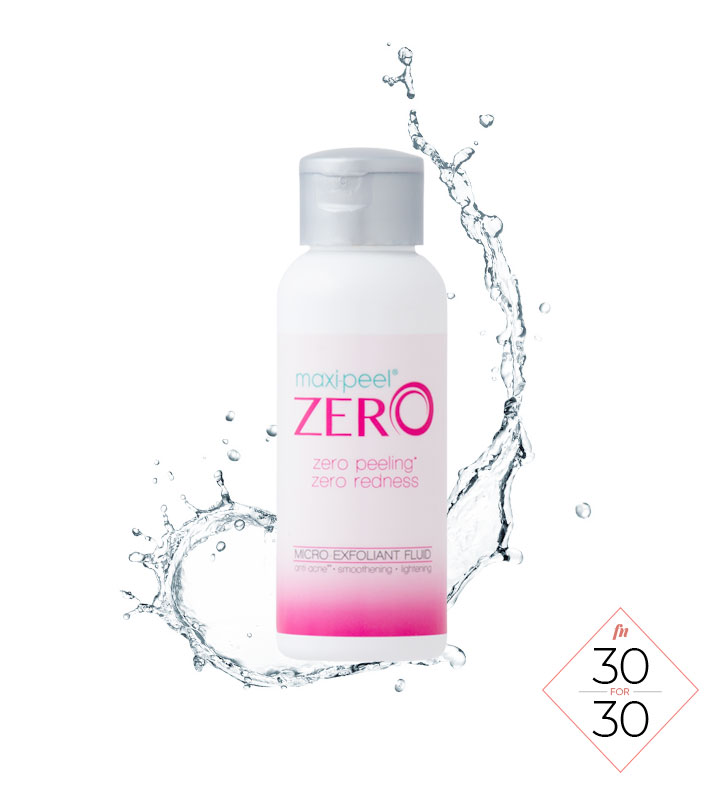 Some women are wary about exfoliants since they have the notion that it'll burn their skin, or at least make it feel very uncomfortable. But in reality, the right exfoliants can actually help clear up your face and leave an even and bright complexion. This product effectively cleanses and renews your skin sans the hassle of flaking. "[It] doesn't cause visible peeling, [and there's] no stinging feeling during application," says our tester.
kojie.san Dreamwhite Blemish Correcting Cream
P155/30g
Available in: department stores, supermarkets, drugstores
Perfect for: women who want to even out dark and red spots or scars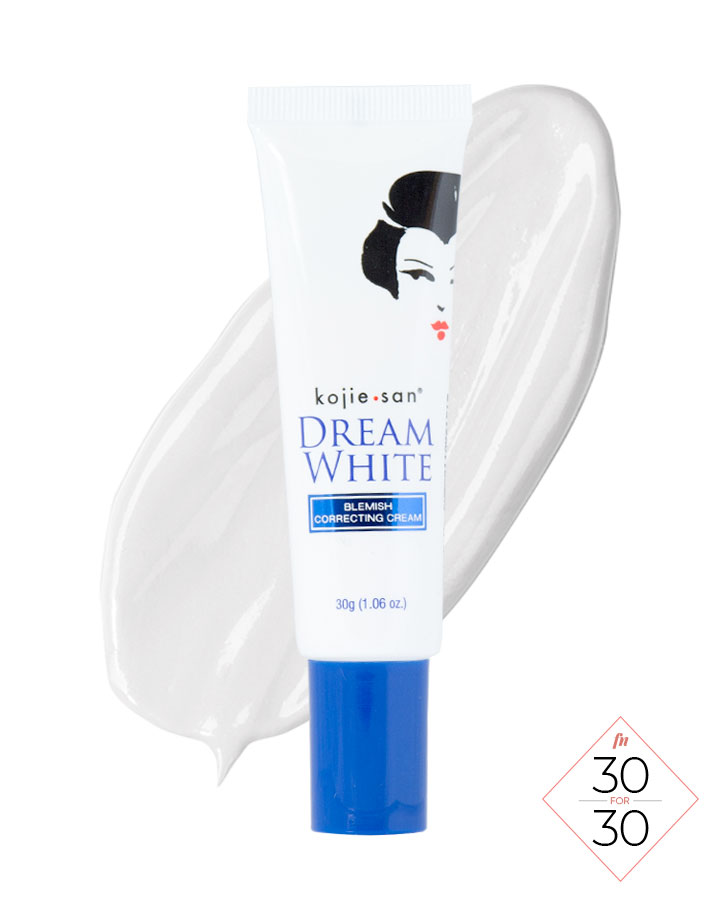 ADVERTISEMENT - CONTINUE READING BELOW
This product is a good solution for those stubborn acne marks that don't seem to go away. Best applied after you moisturize and before you sleep, it's an effective spot corrector that won't burn a hole in your pocket. "After a week of using this product, I can see that my pimple scars have become lighter," our tester shares. "The tube has a pointy opening so it's easy to target dark spots and not waste the cream on a bigger area."
Nuxe Huile Prodigieuse
P2,350/100 ml
Available in: Beauty Bar
Perfect for: women who don't like lotion but who want to keep their skin smooth and hydrated the whole day
Quoting our tester: "Can I give this a six over five?" The Nuxe Huile Prodigieuse is dry oil, which means it immediately gets absorbed by your skin and doesn't leave it greasy. It's so versatile that it can be applied from the tips of your hair to your toes—and it has a mild, classy, floral scent to boot. It's an indulgence based on the price point, but it's something that you'll use for a long time. Treat it as part of your daily #selfcare routine.
FN Tip: Apply before going to bed. Its relaxing scent can help give you a good night's sleep!
Deborah Lippman Gel Lab Pro Nail Polish
P925
Available in: Rustan's The Beauty Source
Perfect for: busy women who have no time to get a salon manicure and do tons of chores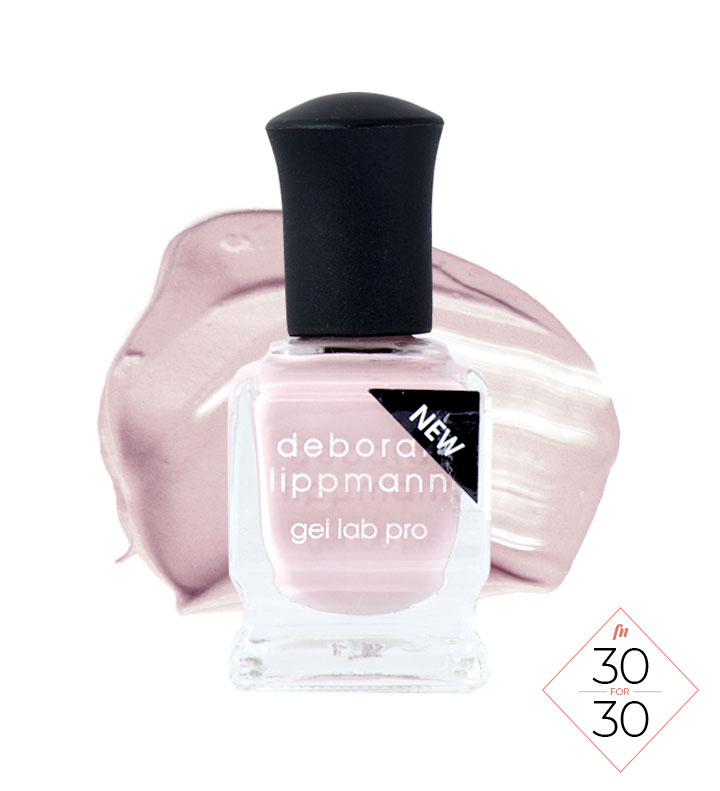 Deborah Lippmann is a celebrity stylist and manicurist with her own nail polish line, which proves to be of top quality. The Gel Lab Pro gives you the staying power of gel polish sans the harshness to your nails. According to our tester, "I'm right handed and I can easily apply it with my left hand since the brush is nice and the product easily glides on nails without the bubbles or lumps. Plus it dries easily." The scent may be overwhelming, but the upside is that it's vegan and cruelty-free. "It takes a long time for it to start chipping, too!"
ADVERTISEMENT - CONTINUE READING BELOW
Sally Hansen Gel Rehab Strengthener Fortifiant
P595
Available in: department stores, beauty counters, Zalora 
Perfect for: Gel manicure regulars, women who face a lot of clients for work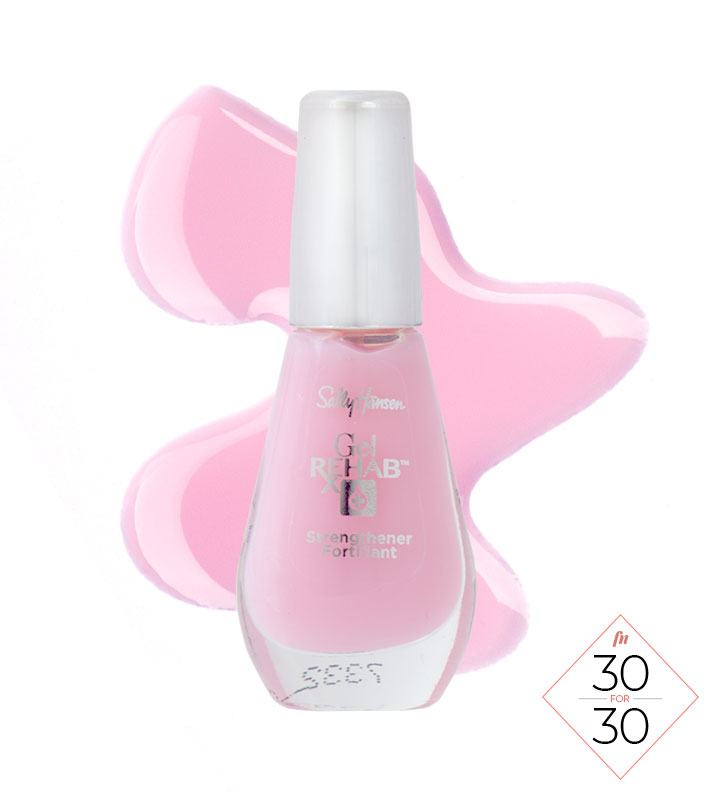 Wearing polished nails is one of the easiest ways to exude a sophisticated look, which is why a lot of women have turned to gel polish to keep their digits presentable for at least two weeks to a month. Unfortunately, some people make the mistake of not giving their nails a break and skipping hand cream, which leads to weak and damaged nail beds. Enter the Sally Hansen Gel Rehab Strengthener Fortifiant, which you only need to apply three nights in a row to see results. Apply them at night, and wash them off first thing in the morning.
FN TIP: Make sure to apply it right before you sleep and after your bathroom breaks, as it washes off a little too easily.
L'oreal True Match Liquid Foundation + Even Perfecting Powder Foundation
Liquid Foundation, P520; Even Perfecting Powder Foundation, P500; Powder Foundation Refill, P400
Available in: beauty counters
Perfect for: women who like sticking to one foundation from day to night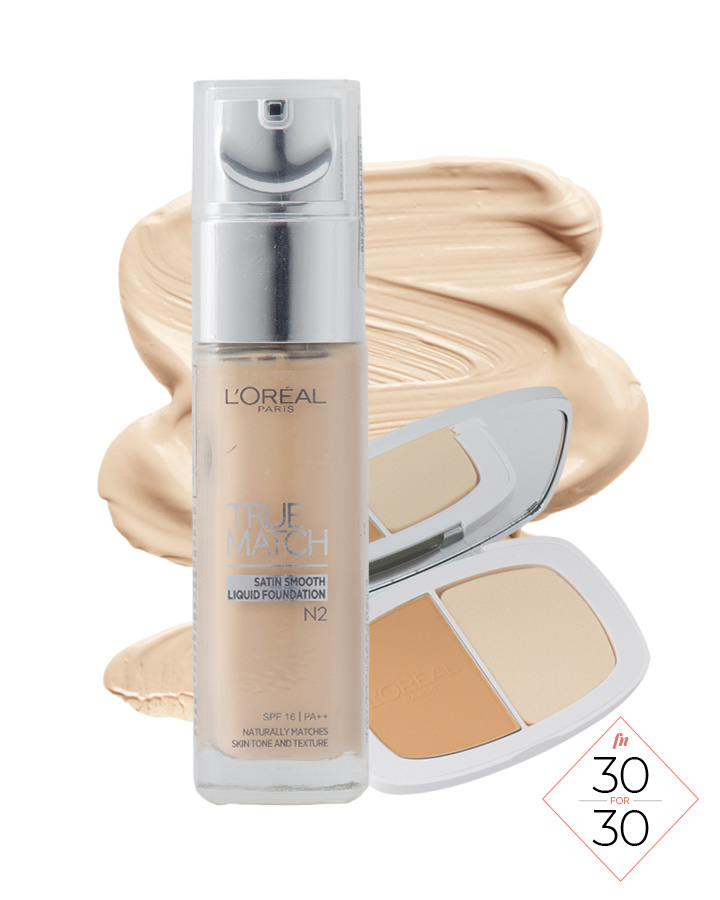 Nowadays, finding a foundation that matches your exact skin tone is hardly a problem, but finding one that'll keep your skin looking natural and flawless still proves to be challenging.
L'oreal's True Match line provides buildable coverage that helps you "regulate" your look for the day without risking an overly plakado look. The powder's lightweight formula, in particular, makes it perfect for daily use (provided that you practice proper skincare daily, too). But if you prefer liquid, don't fret. As one tester notes, the liquid version has "just the right amount of coverage to even out the skin but not look photoshopped. It's very easy to apply with the pump bottle, since I usually just use my hands."
ADVERTISEMENT - CONTINUE READING BELOW
Benefit Gimme Brow + Volumizing Eyebrow Gel
P1,500
Available in: Benefit stores
Perfect for: women who agree that "kilay is life"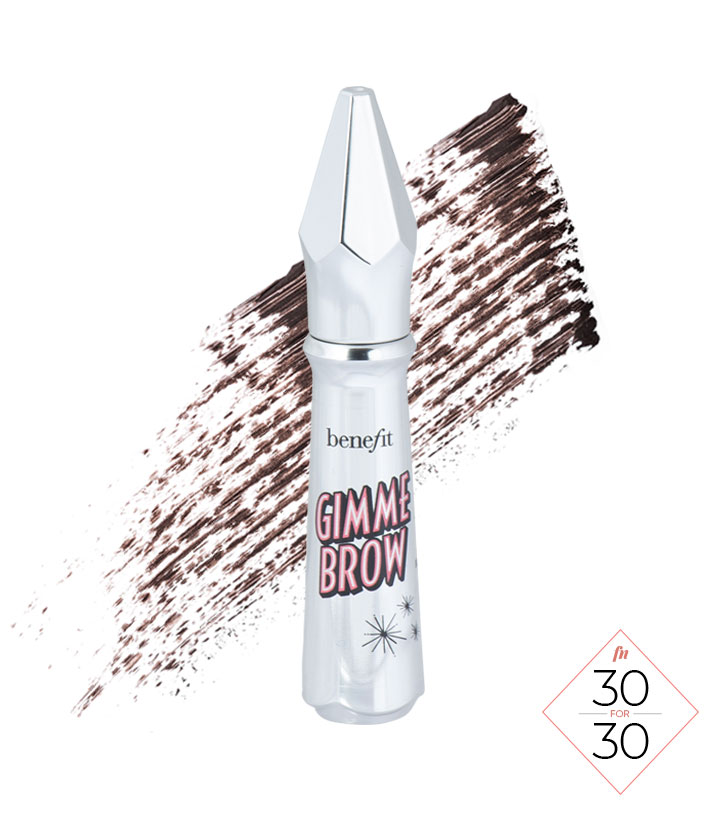 Considered one of the most iconic brow products in the market, Benefit Gimme Brow + is a gel that is great for setting your kilay makeup or simply keeping your arches in place. (Even those with full brows can use it, if only to tame those fly-away strands.) Its fine, hair-like fibers help fill in sparse areas or bald spots, and goes on well after any other product of your choice. 
Stila Stay All Day Waterproof Liquid Eye Liner
P1,150
Available at: Rustan's Makati, Shangri-La, Gateway, Alabang Town Center and Cebu
Perfect for: oily skin
This product is definitely a worthy splurge especially if you have oily skin or sensitive eyes. It stays in place all day and won't run even on a really hot, sweaty day—saving your eyes from constant irritation.
It also goes on smoothly and doesn't tug on the lids, and it comes in a really dark black that'll add a lot of depth to your look. Just make sure to use it with a light hand though, as the tip won't make for precise lines ones frayed.
Laura Mercier Velour Extreme Matte Lipstick
P1,450
Available in: Rustan's Beauty Source
Perfect for: women who love doing Korean gradient lips or those who just want a long-lasting lippie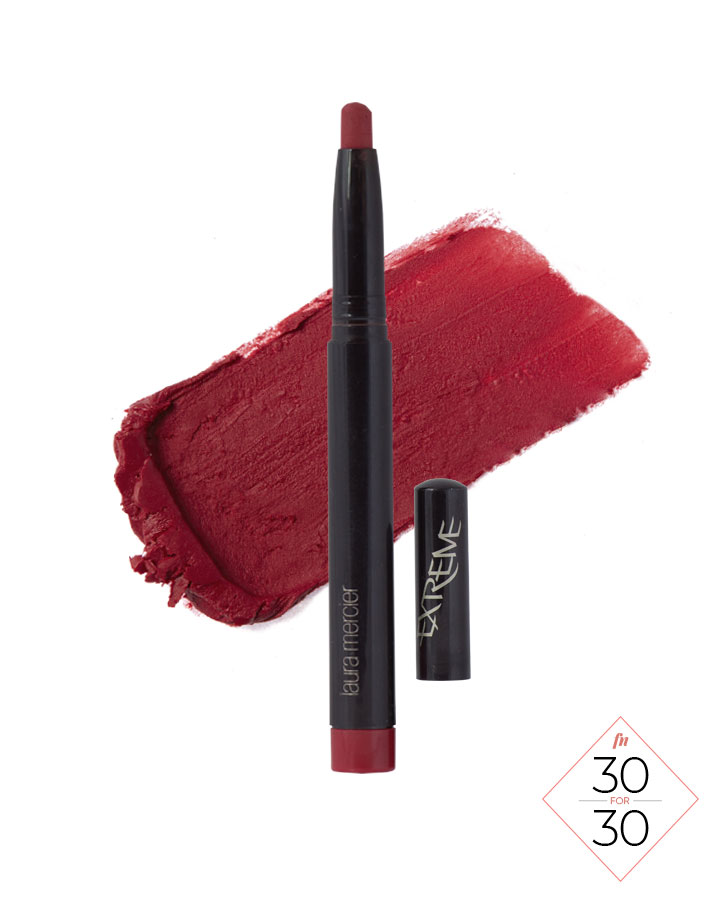 ADVERTISEMENT - CONTINUE READING BELOW
P1,450 for a lipstick may seem too much for some, but Laura Mercier definitely delivers with their Velour Extreme Matte Lipstick line: it has a velvety texture that's neither creamy nor drying, and it delivers a long-lasting matte finish to your puckers. (Our tester swore that it was only lechon oil that got it to smudge.) You can even use it to perfect your Korean gradient lips, as you can do it with one, two, or even three shades in the same spectrum. Blend everything right and you're immediately Hallyu-perfect the whole day.
BeYu Lip Lights
P550/each
Available in: Kiss & Fly, select Beauty Bar stores, Beauty Bar Online, Zalora, and BeautyMNL
Perfect for: women who put on make up while they commute/drive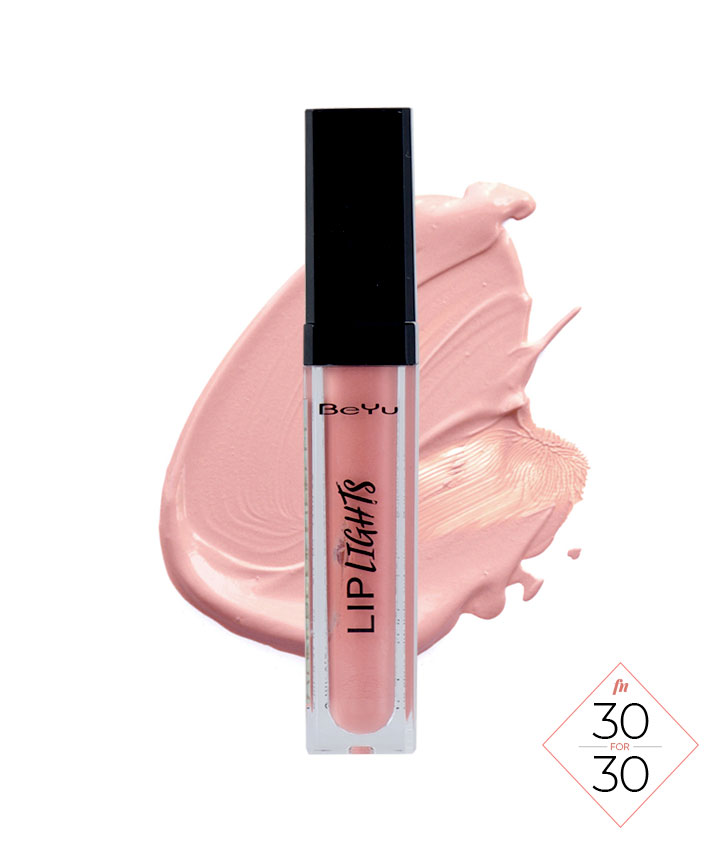 Lip glosses are back, and while every kind basically does the same thing (only with varying levels of tint and shimmer) this brand brings something new to the table by revolutionizing its packaging: its tube has a built-in mirror and its wand has LED light.

As our tester notes: "Why is this not a makeup standard? The light is a very cool white LED light which doesn't render the color of the lip gloss accurately, but it's good for quick applications anywhere, especially in a car. The mirror is very helpful too. I just need to remember not to hold the bottle too horizontally to catch my reflection or else I'll spill the whole bottle out."
NARS Blush in Orgasm
P1,700
Available in: Rustan's Beauty Source
Perfect for: women who want to have one go-to blush in their kikay kits that can immediately upgrade their look.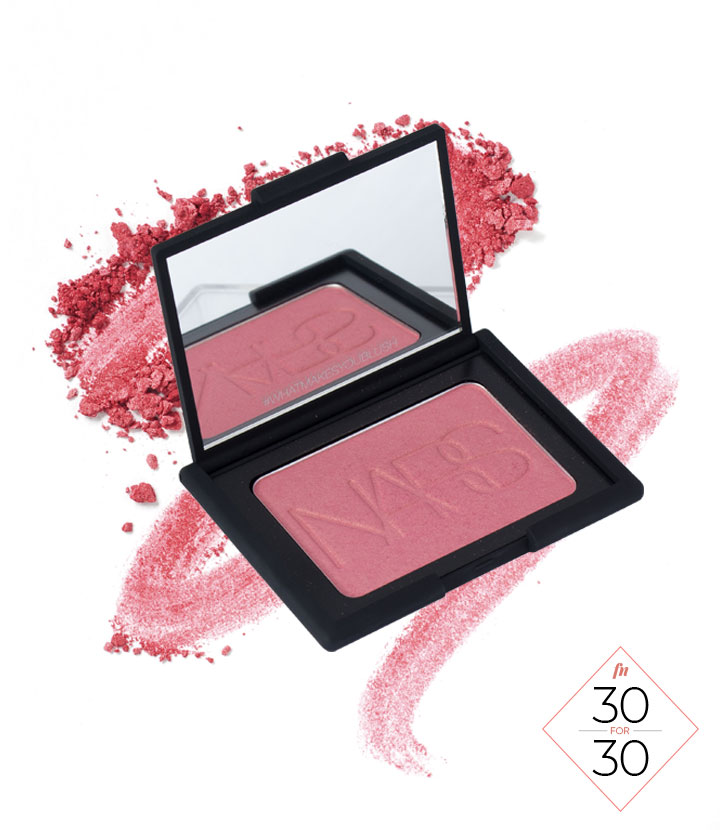 There's a reason why NARS Blush in Orgasm is a cult favorite—it's super pigmented and it has very fine, gold flecks that give you a healthy glow and a fabulous highlight. It works beautifully on all skin tones, and you can even go for a unique evening look by trying the draping technique: apply the blush from the outer corners of your eyes and stipple it until the highest points of your cheeks. Instant drama!
ADVERTISEMENT - CONTINUE READING BELOW
Revlon PhotoReady Insta-Fix Highlighting Stick
P575
Available in: supermarkets, department stores, and beauty counters
Perfect for: women who are experimenting with highlighters and want something easy and portable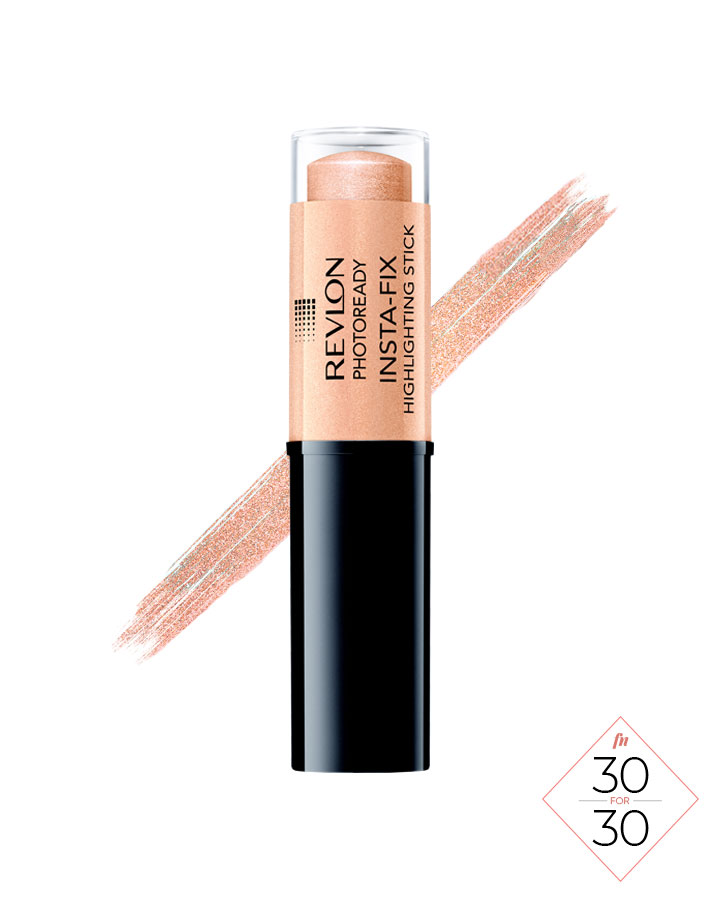 This product makes it to our list two years in a row! Highlighters may be in the bottom of a busy, career woman's kikay priority list, but Revlon PhotoReady Insta-Fix Highlighting Stick pushes it several notches up since it's portable and multi-functional. Use it at the highest point of your cheeks for a gentle glow before patting on a bit of blush, or on your lids as eyeshadow—just set it with powder to avoid creasing. "I sometimes even use it on my lips," our tester shared. "I rub it on my finger and use it over my lip tint for a bit of shimmer."
Human Nature Perfect Finish Mineral Loose Powder
P495
Available in: Robinsons department stores and Rustan's supermakets 
Perfect for: women looking for a light setting powder that's effective against oily shine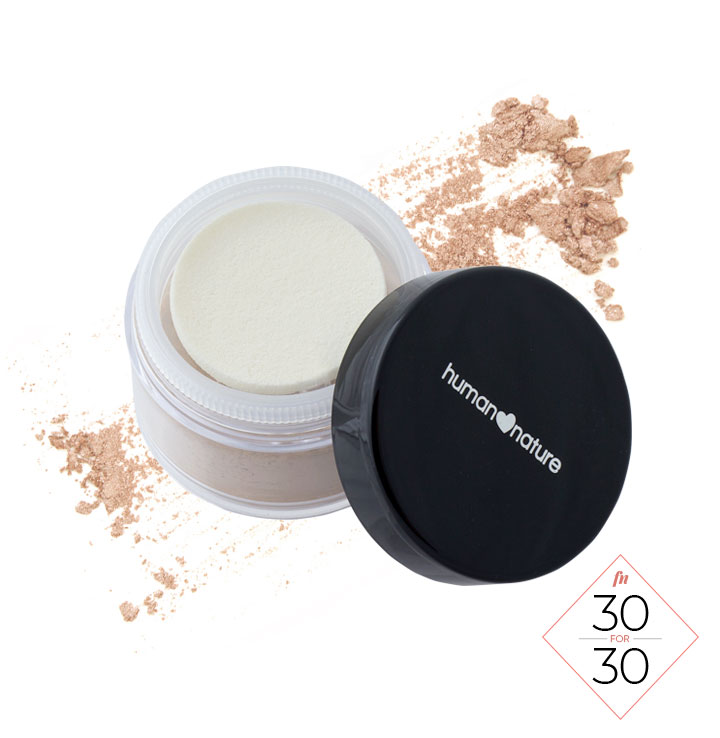 Light and fragrance-free, Human Nature Perfect's Finish Mineral Loose Powder does the straight-forward job of setting your makeup and freshening you up without any frills. It's so fine that it sometimes becomes messy to apply it with the available puff—our tester recommends using a brush instead for even application.
Simple Micellar Water and Micellar Wipes
Micellar Water, P499/200 ml, P799/400ml; Micellar Wipes, P299
Available in: department stores, beauty counters, BeautyMNL
Perfect for: Women always on the go, tamad girls with a minimal skincare regimen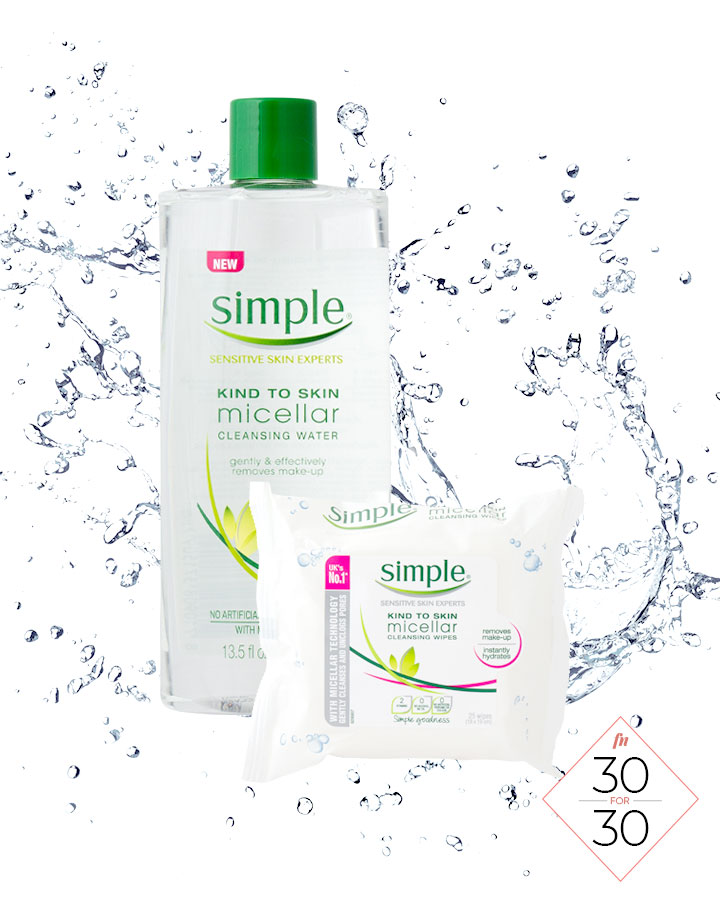 ADVERTISEMENT - CONTINUE READING BELOW
Micellar water quickly gained traction the past years because of its promise to cleanse and tone in one go, and Simple is definitely one of our go-to brands thanks to their consistency. The wipes, in particular, can be a lifesaver if you're always applying makeup in a car or if you often work out after wearing a full face of makeup at work.
FN TIP: For a full-on glow, it's still better to double cleanse your skin to rid your face of other impurities. Micellar water is great, but it won't solve every single skin concern overnight.
Dove Intense Repair Shampoo + Conditioner
Shampoo, P115.25/180mL, P207/350mL; Conditioner P120/180mL, P207/335mL
Available in: department stores, Lazada Official Store 
Perfect for: women looking to repair hair damage caused by heat styling tools and frequent coloring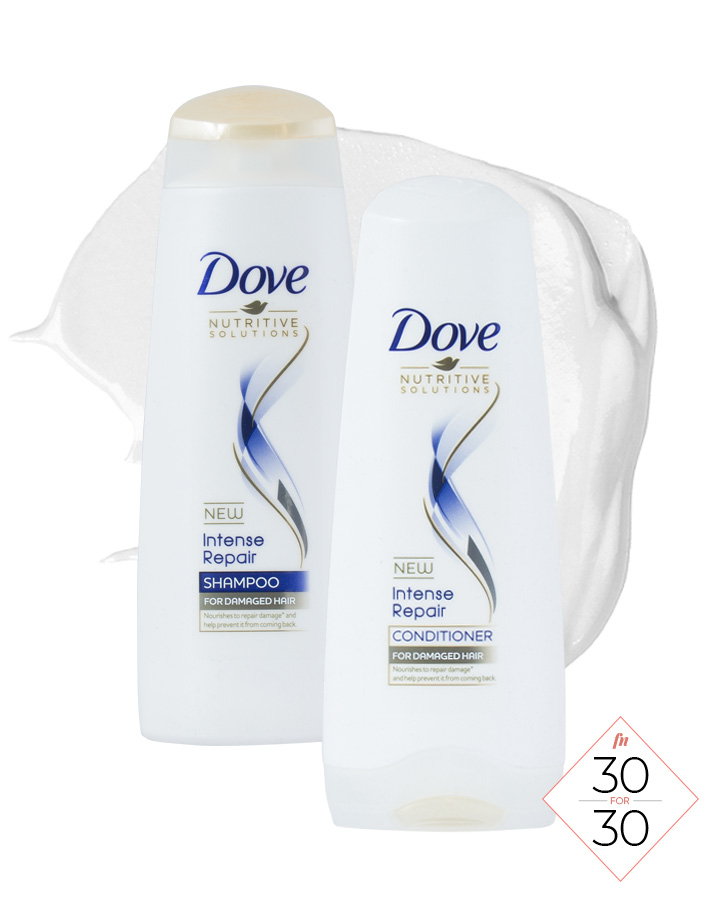 This tried-and-tested favorite from Dove definitely delivers on its promise to repair damaged tresses while making sure your hair smells fresh for a longer period than usual. Just keep in mind that while each product is reliable on its own, they work best as a pair. After weeks of regular use, one tester reveals she loved that it "makes hair softer and more manageable... I liked it better than my usual conditioner."
Pantene 3-Minute Miracle Hair Fall Control
P159/180mL, P259/300mL
Available in: department stores, Lazada, BeautyMNL
Perfect for: frizzy hair, women who experience excessive hair fall and split ends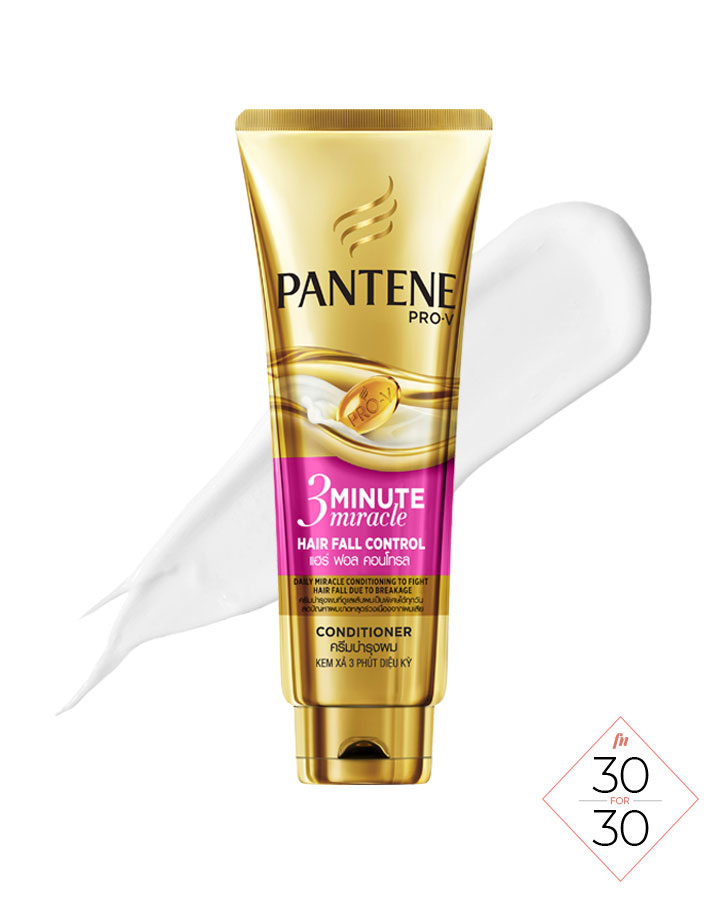 While it takes a bit longer than the average conditioner to perform its magic (three minutes versus the typical one), the level of restoration it gives is almost salon-worthy that you'd think you paid hundreds or even thousands of pesos for a treatment. It's a conditioner that delivers results like a hair mask, and makes your tresses easier to style. Adding the fact that this product promises less breakage, it looks like you've just found the perfect addition to your morning routine.
ADVERTISEMENT - CONTINUE READING BELOW
Cream Silk Color Protect Hair Reborn Conditioner
P109/180mL, P197.25/350mL
Available in: department stores, Lazada Official Store
Perfect for: regularly dyed hair, damaged hair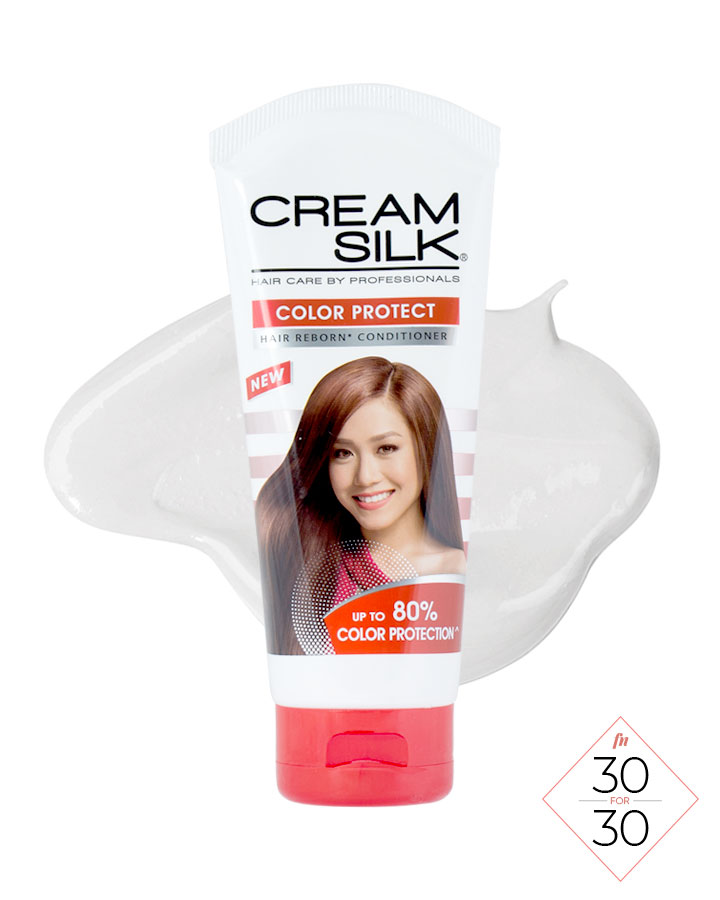 A must-try for two years in a row now, Cream Silk's Color Protect variant has consistently delivered results aligned with our principle that beauty goes in hand with health and hygiene. Aside from protecting your tresses from damage, it also prolongs the vibrant color of your hair which saves you money and salon trips in the long run.
Not Your Mother's Clean Freak Refreshing Dry Shampoo
P550/198g
Available in: Beauty Bar
Perfect for: commuters who always feel like shampooing before leaving the house is kind of useless after being bombarded by smoke and pollution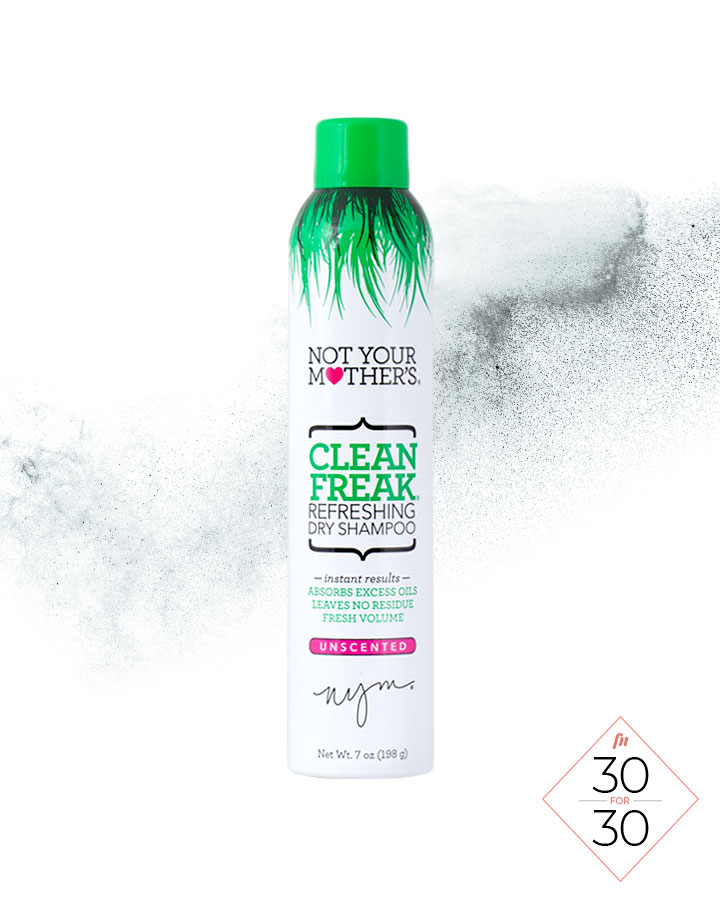 If you feel icky after your long morning commute and your hair already smells like usok (and it's not even 10 a.m. yet), Not Your Mother's Clean Freak Refreshing Dry Shampoo can help you get a little of that bagong-ligo feeling back. Its fresh light scent will immediately spritz away the nasty pollution from your tresses, leaving them soft and manageable. As our tester notes, "It actually works and cancels out that sweaty smell of your hair after you trudge through Metro Manila traffic!"
Marks and Spencer Sculpt and Lift Jeans and Blocked Heel Sandals
P2,950 (jeans); P3,750 (sandals)
Available in: Marks and Spencer boutiques
Perfect for: women who want to stretch their silhouette and support their puson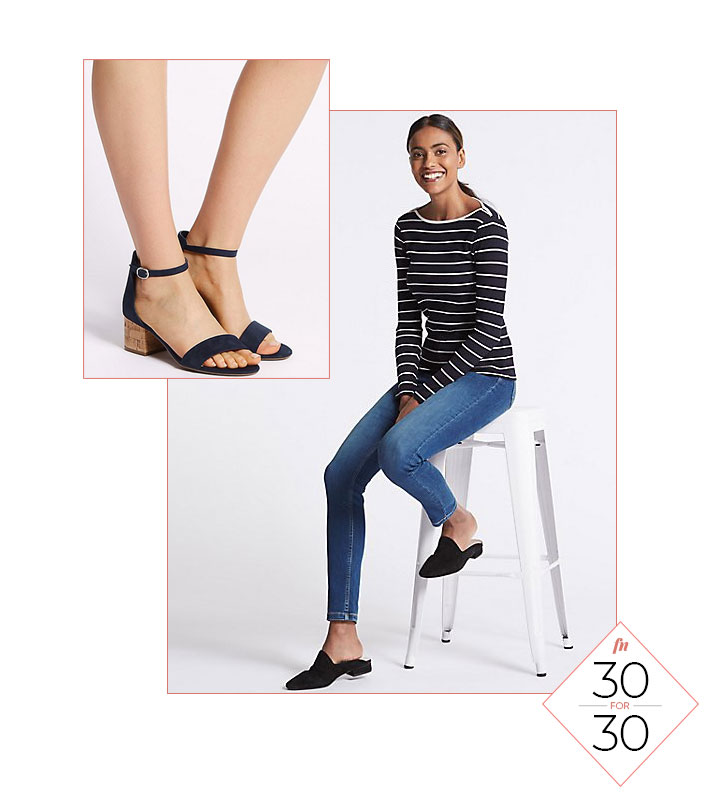 ADVERTISEMENT - CONTINUE READING BELOW
As you age, you're more about what looks comfortable without sacrificing style. Marks and Spencer's officewear can help you achieve a classy, streamlined look without wishing that you just wore your sloppy pants and shoes after your long morning commute. The Sculpt and Lift Jeans are made out of super stretch material that helps support your stomach and puson while creating your ideal silhouette, while their open-toe, block-heeled sandals give you height and posture without killing your feet with its Insolia technology that helps distribute weight evenly.
Ultherapy
About P80,000-120,000, price available upon request for smaller areas of treatment
Available at: Skin House, Belo Medical Group, and other accredited partners
For those who always knew they needed the help of surgery to address issues like aging and sagging skin, but have always been fearful of getting an invasive treatment, Ultherapy is definitely the answer to your prayers.
The treatment, which uses ultrasound imaging, "jumpstarts a natural process, known as neocollagenesis, to produce fresh, new collagen." The results? You'll notice that the skin on the eyebrow, under the chin and on the neck has lifted, as well as the smoother appearance of fine lines and wrinkles.
However, keep in mind that Ultherapy won't give instant results (it takes about two to three months to see the full effect) so don't feel too bad if you don't wake up to your ideal face the next morning.
FN TIP: There's no downtime, but your might feel a bit of discomfort during the treatment so consider taking a pain killer prior if you're sensitive.
Baron Method
One-Time Food Consult, P3,500
Available at: Baron Method, Ground Floor, Edsa Shangri-La Hotel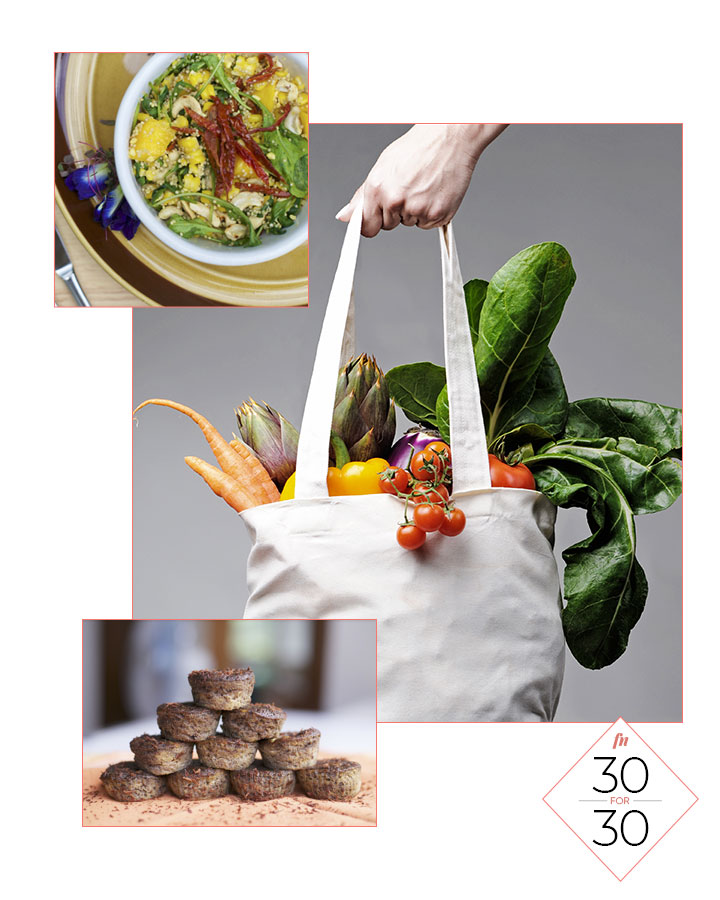 There are many people willing to testify that the Baron Method has helped them overcome illnesses, but you shouldn't wait for a life-threatening condition just to switch to a healthier lifestyle. Developed by Nutrition Specialist Harvie De Baron, the program teaches you the right type of diet for your body, and more importantly, how to make it sustainable. 
ADVERTISEMENT - CONTINUE READING BELOW
The one-time consult will help educate you on the worst ingredients, how to read labels, what food to keep in your pantry, a one-week sample meal calendar, 28 recipes, the Baron Method Store Grocery List and a two-week question and answer post-consult via email. No time for a visit? Try their online video subscription service instead at P999/60 days, or P4,999/one year.
Nestle Greek Yogurt
P55/125g
Available in: supermarkets and Mercury drugstores
Perfect for: women who want dessert but who have decided to say no to cake
Investing so much in beauty but not your diet almost renders the former pointless, so be sure to explore healthier alternatives to your guilty pleasures once you're in your 30s. If you're starting out your journey to wellness, opting for yogurt versus a decandent breakfast or dessert is a good way to do so. Nestle's Greek Yogurt does contain a bit of sugar, but it's a good first step if your goal is to slowly wean yourself off sweets.
myDNA Pro Bundle by Pru Life UK
PRUlink Assurance Account plus myDNA Pro Bundle minimum total annual premium of P70,000; Exact Protector myDNA Pro Bundle minimum total annual premium of P70,000 (for a limited time of 5, 7, 10 or 15 years); Elite Protector myDNA Pro Bundle at a minimum total annual premium of P75,000 (for a limited time of 5, 7, 10 or 15 years)
Avalable via: www.prulifeuk.com.ph/mydnapro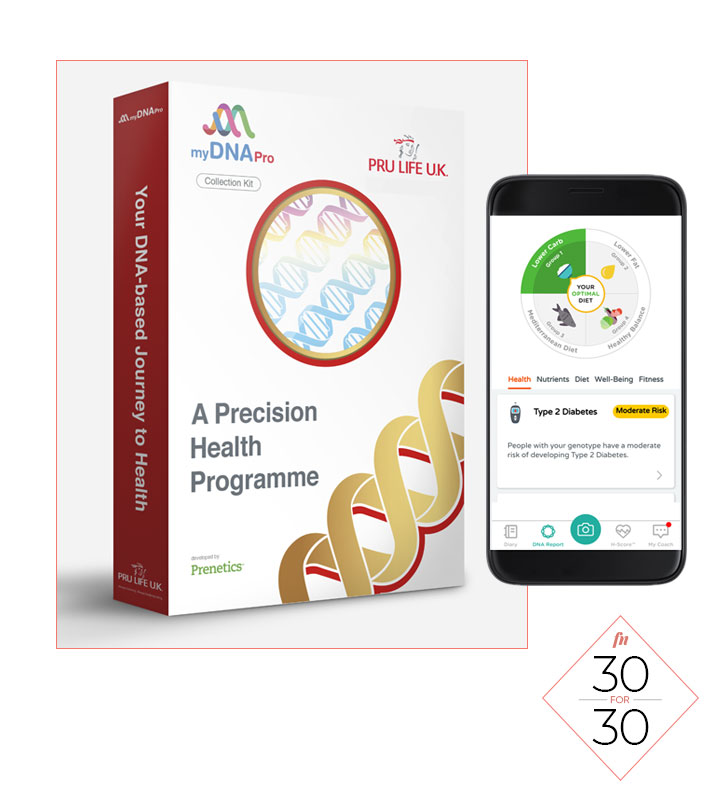 Taking the saying health is wealth to the next level, Pru Life UK's newest offering hooks you up with a health coach for a whole year after giving you diet and fitness recos based on your DNA. The program "generates a comprehensive DNA report that helps identify and reduce the "three highs" of health risks—type 2 diabetes, high blood pressure, and high cholesterol. Why these three in particular? According the Department of Health, these three conditions are among the leading causes of mortality in the Philippines.
ADVERTISEMENT - CONTINUE READING BELOW
You can only avail of the program if you get one of the three insurance-investment plans it's bundled with, so if you're looking to invest in your health, this could be one of the savviest ways to do it. Turns out you can hit three birds with one stone.
Load More Stories