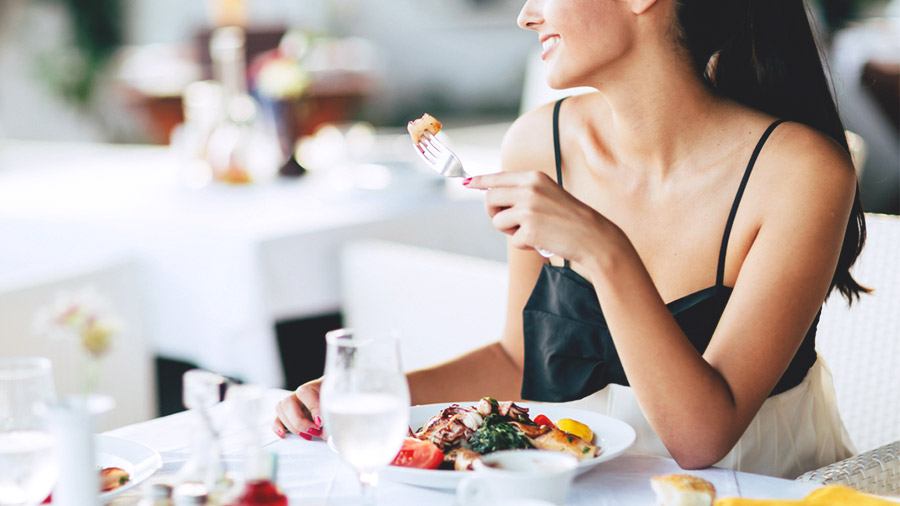 Reaching the big 3-0 doesn't have to be the end of an era. You can still feel and look young as long as you take proper care of yourself. It's all about making the right choices and building the right habits in order to age gracefully. To that end, here are 12 things you should incorporate to your daily routine whether or not you've already blown out 30 candles:
ADVERTISEMENT - CONTINUE READING BELOW
1. Load up on fruits and vegetables
As you age, your metabolism slows down due to shifts in your hormones. As frightening as that may seem, there are always ways to hold off these natural changes. Sticking to a healthier diet can boost your fat-burning potential and can remove fat in your digestive tract even before you can absorb them.
2. Hydrate
Drinking 8-10 glasses of water a day has been claimed to keep skin looking plump and supple by dermatologists and celebrities alike. However, there is more to guzzling the recommended amount of water than just glowing skin. It is also vital in keeping our organs performing their functions well.
3. Kick the bad habits out (and don't start new ones!)
You probably already know that smoking and heavy drinking seriously increasesyour odds for diseases such as cancer and organ damage. Research shows that women who quit these habits before 40 live at least ten years longer than those who don't. You'll thank yourself later!
4. Find a workout that you actually enjoy
At this age, your muscle mass and bone density begin to decrease - a bad combo for the changes in your metabolism. Engage in heart-pumping and weight bearing exercises at least 3 times a week to keep the flab at a minimum. And if you're having trouble finding motivation, try these 5 measures to help you get started.
5. Wear sunscreen
Once you hit 30, collagen production decreases by 1-1.5%. This has an obvious negative impact on your skin if left unprotected. Make sure to apply sunscreen daily to prevent fine lines and wrinkles from developing too quickly.
6. Learn to cook at least a few healthy dishes that you love.
It's so much easier to stick to a well-balanced diet when you enjoy the food. Take the time to learn healthier alternatives to your favorite dishes. Try using coconut amino to replace your high sodium soy sauce or make your own stock instead of using broth cubes.
ADVERTISEMENT - CONTINUE READING BELOW
7. Rest as much as you need.
That means getting enough sleep and maximizing your leaves when you're feeling burnt out. There's nothing wrong with indulging in 8 hours of sleep everyday and taking vacations every now and then. Proper rest allows you to think clearly and make better decisions, thereby improving the quality of your work and your life in general.
8. Find a doctor that you trust and will listen to
In your 30s, it's very important that you go for regular check-ups. The more comfortable you are with your doctor, the more information you will be willing to give, and the more likely you are to listen to their suggestions. See here for 4 health exams women in their 30s should remember to take.
9. Choose your battles
Things won't always go the way you want them to, but you can always choose which situations will dampen your day. Try not to sweat the small stuff. A lot of things are naturally out of our control. Indulge in practices that help you dial down your stress levels like yoga or meditation classes. Breathe, let go, and focus on the more important things in your life.
ADVERTISEMENT - CONTINUE READING BELOW
10. Detox regularly
We're not just talking about digestive cleansing here. We mean removing things in your life that no longer nourish you. That may mean spending less time watching TV, scanning through social media, and hanging out with nega friends who are not after your best interest. Instead, invest in things that make you feel good about yourself such as getting a mani-pedi or reading a good book.
11. Spend time with people you love
Not only does this help you de-stress, but it is also proven to improve your mental and heart health. Make some time to catch up with the girls or with your family. You'll be helping improve their health, too!
12. Be kind to yourself
There is no point in beating yourself up for your mistakes. Learn to forgive yourself and embrace who you've become. You've gotten this far in life, and that in itself is something to be proud of.
ADVERTISEMENT - CONTINUE READING BELOW
Camille Romero is a Holistic Health Coach and Yoga Instructor. For classes and consultations, contact her at cmf.romero@gmail.com.
Load More Stories