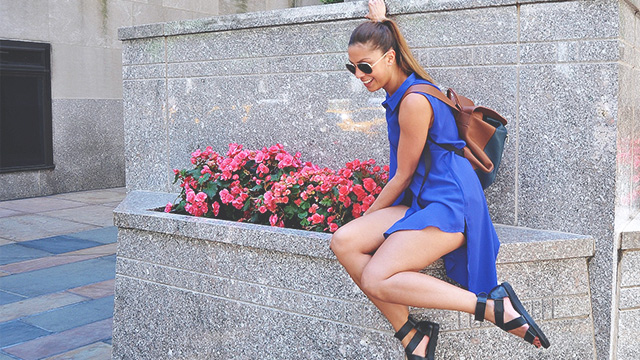 There's always room for personal adjustments, and though you may think you're already set in your ways, you may just surprise yourself if you totally commit to making improvements. Grab whatever opportunity may come your way, starting with these eleven things you can do to make your life a little lighter.
ADVERTISEMENT - CONTINUE READING BELOW
1. Clean out your closet.
Sell or donate clothes that you don't really wear anymore but can still be used, and repurpose those that aren't. Make space for that wardrobe upgrade you've been wanting to do!
 2. Have a daily skin care regimen and stick to it!
Admittedly, a lot of us are guilty of not loving your skin enough, so if you're feeling tamad to go through the ritual, just remember that you need to invest time to stay glowing.
CONTINUE READING BELOW
Recommended Videos
 3. Love your body.
Eat right, and get your fanny off that chair, stat!
 4. Sleep well.
Seriously, girl – quit the late night Facebook scrolling and get enough sleep. It lessens stress, helps manage your weight, and keeps you looking fresh.
 5. Be adventurous.
Discover more about yourself. Go past those self-made boundaries and explore new horizons, whether personally or professionally.
 6. Stop procrastinating.
Don't postpone doing a good thing you can do today.
ADVERTISEMENT - CONTINUE READING BELOW
 7. Lessen your complaining.
If something or someone is giving you a hard time, do something about it instead of becoming bitter. You can always choose to be respectfully pro-active.
 8. Travel.
From giving you time to quiet your soul to offering you experiences you've never imagined, going to a far-off place is never a waste.
 9. Stop being a martyr.
Hindi ka tatayuan ng dambana. Stop overreaching and stretching yourself too thin. If you're tired, rest and let go.
 10. Leave people and things that are not worth your effort and emotions.
If they cause you nothing but pain and suffering, then maybe it's time to cut them off and focus back on you.
 11. Fall in love with yourself.
Keep your heart full and never give yourself all away.
Load More Stories