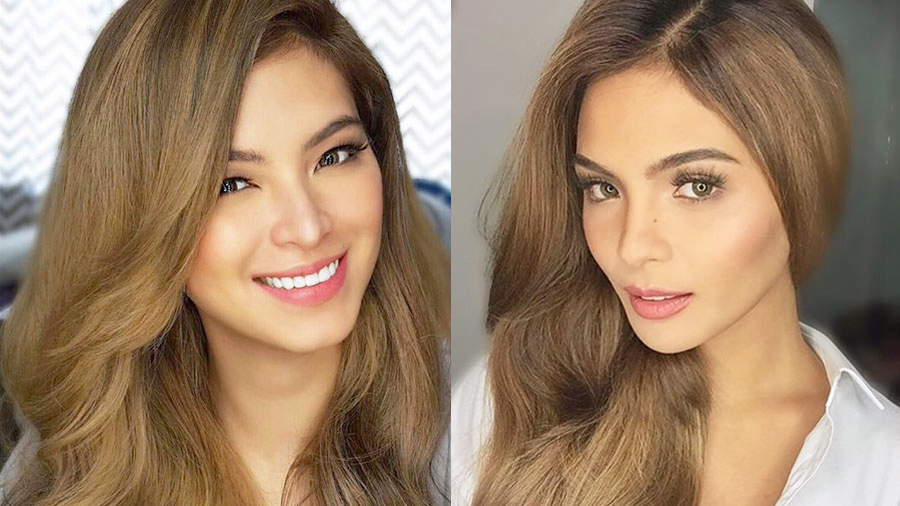 Are you finally convinced to dye your dark hair blonde? The sunny shade is quite tricky to work with, especially for us Filipinas born with warm, golden skin tones. To make things easier for you, we list down the most flattering blonde hues for Pinays.
1. Bronde
ADVERTISEMENT - CONTINUE READING BELOW
A balanced mix of brown and blonde, this is a perfect transition shade for those who have never gone blonde. 
2. Dark ash blonde
The cool-toned, forever classy hair color go well with the golden undertones of Asian skin tones.
3. Chocolate brown with buttery blonde highlights
Like bronde, this safe shade is for those who are still unsure if they want to go blonde but still makes enough of a difference to update your look.
5. Golden honey blonde
Match the golden undertones of Pinay skin with this honey hue. Prevent brassiness by constantly toning it with purple shampoo.
6. Butter blonde with dark roots
Light blonde shades tend to wash out yellow-based skin tones (like what Asians are born with), and starting with a dark base helps add dimension and color to the face.
6. Light blonde
This may seem to be a challenging color because it falls on the extremely light end of the blonde spectrum, but this shade will flatter fair, yellow, AND morena skin tones! Just ask your stylist to add a tinge of yellow to blend with your warm undertones, and never forget to wear your brows strong to avoid looking washed out.
7. Silver blonde
Yes, granny hair is worth taking the risk because of its edgy outcome. Plus, it will still look great even when your dark roots appear.
Ed's note: Ladies, in reality, you can pull off any blonde shade as long as you have the confidence to go with it. It also helps a lot when you know how to take care of your bottle blonde locks to avoid looking like a brassy tragedy. So go ahead and take the plunge! It's just hair, it can grow out and you can change the color as you please.
Load More Stories