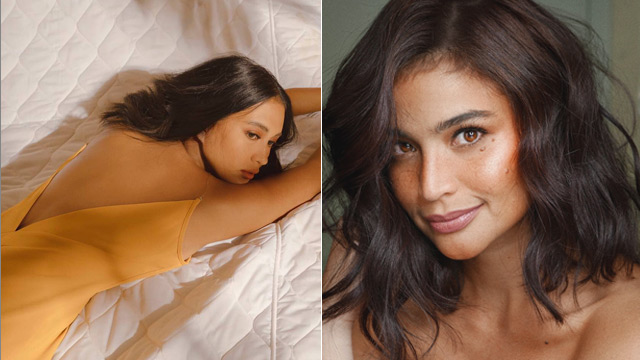 Business in the front, party at the back. 
Dressing sexy doesn't always mean showing more skin. In fact, there are plenty of ways for you to ooze sexiness even by showing less!
So if you're getting tired of your everyday look and want to spice things up, here are ways you can be at your sexiest in your 30s without losing your sophisticated touch:  
1. Throw on a minimalist backless or Peek-a-Boo top
Business in the front, party at the back. Who doesn't love a good element of surprise? Backless or Peek-a-Boo pieces lend an unexpected sexy twist to an otherwise ordinary #OOTD. To dress sexy while maintaining classiness, look for pieces that balance out the coverage; if the back is too revealing, cover up in front, and vice-versa.
Throw on an oversized jacket to get away with wearing a backless dress at work—and simply take it off for a post-work drinking session.
TRY: Four Cranes Ara Top, P1300, available online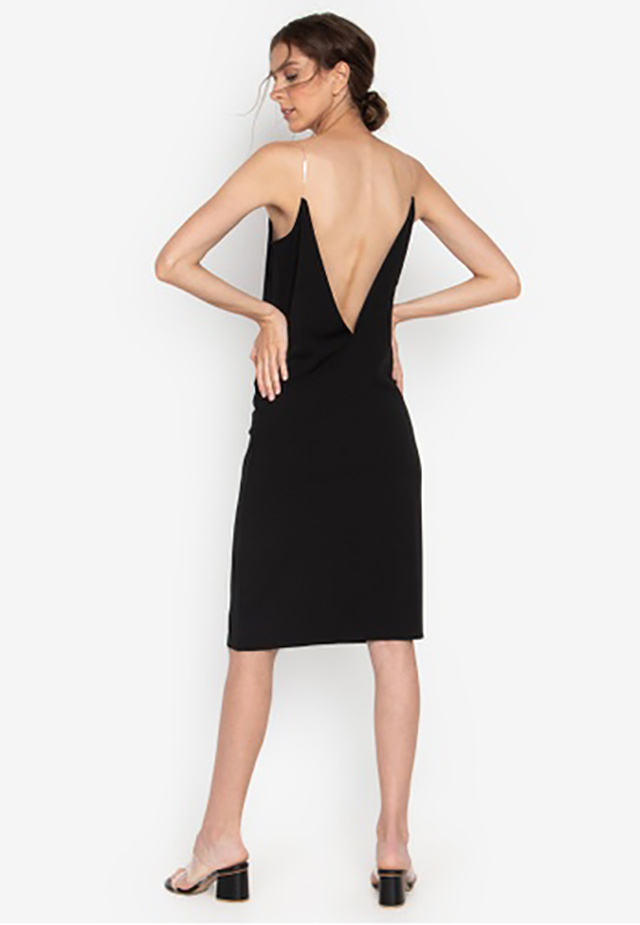 TRY: The___edit Naomi Low back Dress, P2,999, available on Zalora 
2. Opt for midi skirts or dresses with a slit
While you should always be proud of your body, you don't need to flaunt everything all at once. Instead, focus on one asset; or in this case, why not flash a little leg? Wearing a midi skirt with a nice slit is a subtle way to look sultry.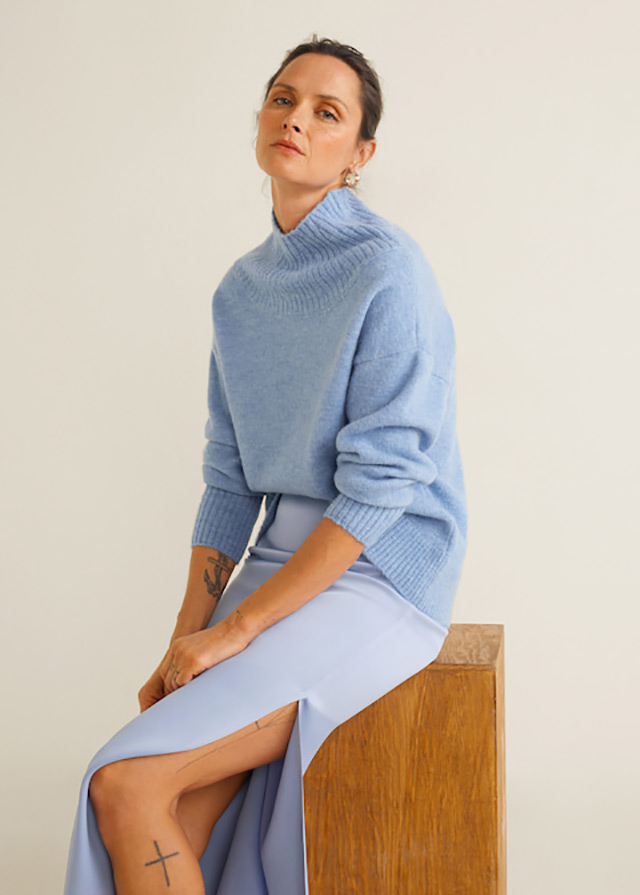 TRY: Mango Midi Satin Skirt, P2,295, available online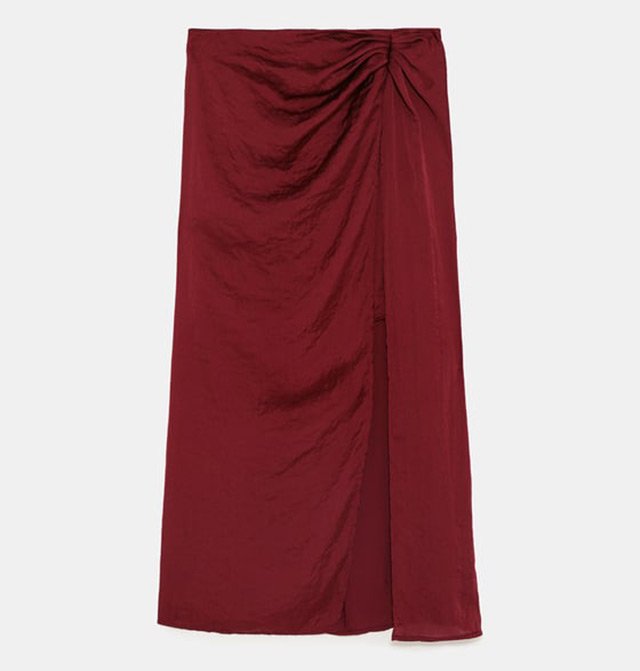 TRY: Zara Satin Skirt with Slit, P995, available online
3. Bronze up your skin
Stuck in your office desk? Warm up your skin like you just came from a long, relaxing vacation with the help of your trusty bronzer. Dust it over your lids, cheeks, and even the bridge of your nose. The sunkissed effect transforms your makeup from looking dull to sultry! 
4. Lightly spritz on perfume 
Spritzing your favorite fragrance can instantly make you feel sexy and later on attract others. In fact, "aromas can enhance your mood and change your behavior," notes fragrant expert and founder of Note Fragrances Danielle Fleming in Elle. However, don't go overboard with the scent. "The closer someone has to get to smell your fragrance, the more seductive it becomes," explains perfumer Sylvaine Delacourte with Allure. 
TRY: Jo Malone Red Roses, available in-store
5. Slip on a pair of sexy, slinky heels
Sexiness can ooze from the ground up—so don't forget about your feet! Look for heels with thin, minimal straps that look delicate and smokin' hot on one's feet. Bonus points: heels do not only add a few inches to your height but it delivers a major boost in confidence, too!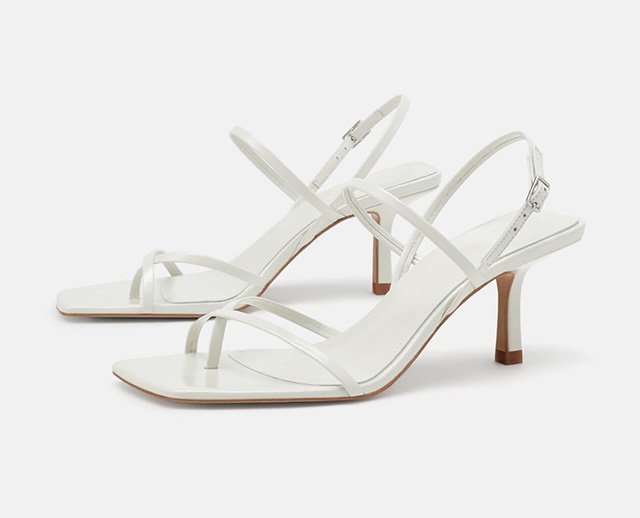 TRY: Zara Mid-heel Strappy Leather Sandals, P3,495, available online
6. Accentuate your waist with paperbag waist trousers 
When thinking of sultry closet staples, paperbag pants won't normally come to mind, but hear us out: this waist-cinching type of trousers enhances the curve of your body. In fact, it's one way to fake an hourglass shape, according to Who What Wear.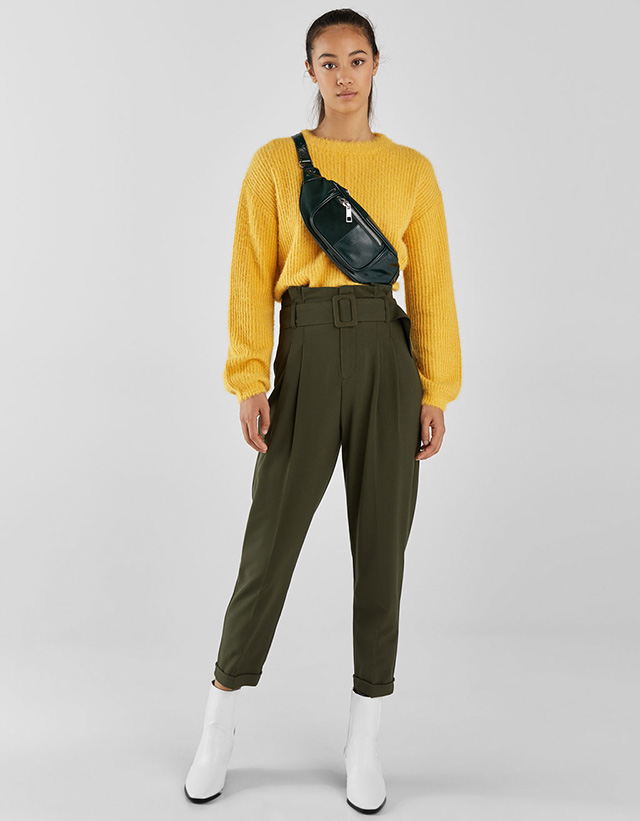 TRY: Bershka Paperbag Trousers, P1,495, available online 
7. Highlight your best features 
Got chinita eyes? Take cues from Heart Evangelista and enhance your lids using neutral eye shadows and layering two pairs of falsies for your upper lashline. Or are you blessed with big lips? Highlight that asset with a lip-plumping gloss. Enhancing these features will spice up your daily look in no time (and even boost your confidence). 
Load More Stories