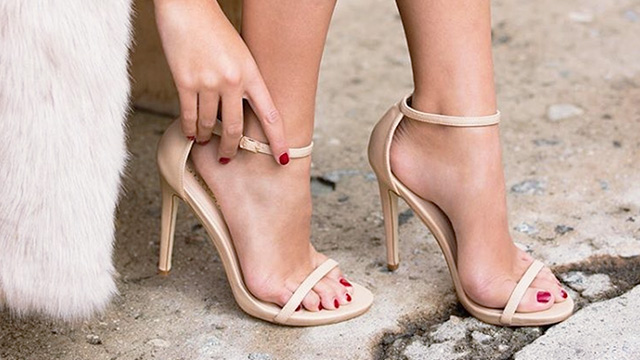 Let's not tiptoe around the subject: wearing heels makes a difference. You're right– there's nothing like a sexy pair of heels to make you feel more confident and empowered. But if you're finding the process of getting used to them a bit scary, don't worry. We'll help you banish those second thoughts with a few handy tricks to get you strutting like a supermodel in no time.
1. Start with small heels, then work your way up
.
It doesn't make sense to start with a killer stiletto right away if you're used to flat footwear. Start with one or two-inch heels. The wider they are, the easier they are to walk in. Wedge heels are always good to start with.
ADVERTISEMENT - CONTINUE READING BELOW
2. Break those shoes in
.
Practice walking in those heels at home, not only so you get used to them, but also so that the material will be a bit more worn-in and comfortable the next time you slip them on.
3. Place your weight forward when you're moving and engage your core for balance.
And don't forget to straighten up while you do – push your shoulders back and straighten your spine. Proper posture will help you control your movement.
4. Don't drag your heels.
Moving forward from heel to toe can help lessen the impact and pressure on your feet, but don't scrape them on the ground lest you look sloppy. Extend your legs one step at a time.
5. Sit as often as you can
.
Give your feet and legs a rest from all that balancing by sitting down as fashionably often as you can. Stand only when necessary!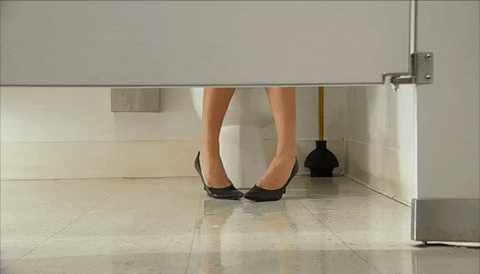 6. Use heel pads and cushions
.
They may not be the sexiest things in your shoes, but these are lifesavers. They help keep your feet from sliding in and prevent blisters.
7. If you need additional support, thicker is always better
.
This goes for straps, soles, and heels. Thicker straps over the top of your foot will hold your feet in place without digging into your skin; thicker soles provide more cushion and ease pressure off your feet; and thicker heels will give you a more stable base for your weight to be evenly distributed on your feet.
8. Make sure the soles and heels have enough traction
.
The last thing you want to happen is to come crashing down in your heels, so practice walking in them to check if they have enough traction on slippery surfaces. If not, try scratching the bottom of your soles with sandpaper or scuffing them a bit on pavement. If you don't have sandpaper or you're indoors and you need a quick fix, try wetting the soles with cola for some stick.
9. Keep your pedicure neat.
If you are planning to wear closed heels, keep your toenails trimmed so your feet don't get cramped and painful.
Load More Stories