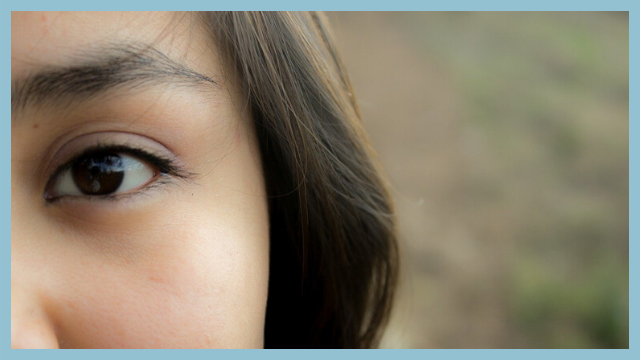 Dark under-eye circles can be difficult to fade. That's why when we found out that Dr. Vicki Belo and Dr. Hayden Kho tackled the subject in a beauty Q&A vlog, we hopped onto YouTube immediately to learn what we could. And the couple didn't disappoint with their useful tips and tricks.
ADVERTISEMENT - CONTINUE READING BELOW
Below, we compiled a list of tips that the derma duo shared on how to help fade dark circles under the eyes.
Sleep Early.
As cliché as it might sound, getting enough sleep should be a top priority if you want to fade dark circles.
"'Pag hindi ka natutulog nang maaga, your body's not able to regenerate or produce the necessary stress hormone cortisol, which is responsible for retaining water," Dr. Hayden explains.
READ ALSO: 10 Tips to Get a Good Night's Sleep

"So 'pag kaunti ang cortisol mo, makikita mo 'yan [sa mata] na dry na dry, kaya nagiging dark ang eyes, so ang unang solusyon: Matulog nang maaga at uminom ng maraming tubig," advises Dr. Hayden.
Protect Your Eyes.
This means you'll need to avoid rubbing them, but when you're tired from an all-nighter or going over presentations all day, you might subconsciously try to rub the exhaustion away.
According to Dr. Vicki, rubbing your eyes can "cause friction, and parang magnet 'yan for the dark cells to go around the eyes.
"You break the red blood cells, and inside your red blood cells is iron. Iron is black, so it will stain your skin. That's why you have dark circles."

It's also important to wear sunglasses whenever you're outside. "Hindi lang pangporma, but also to protect your eyes," Dr. Vicki says. Sunglasses that have UV protection can help filter out harmful UV rays, which can worsen dark circles.
Make Sure Your Eye Cream Has This Ingredient.
If you've been using your eye cream for quite some time but haven't noticed a significant difference in your dark circles, it might be time to switch up your skincare routine.
What should you be looking for in your eye cream? "If you're going to look for products that are effective for [treating] under eye darkening, look for products that have hexylresorcinol.
ADVERTISEMENT - CONTINUE READING BELOW
"One of those products [that have this ingredient] is FilMed HXR-Eye Cream. Hexylresorcinol is very effective to lighten the pigmented area around [the eyes]," says Dr. Hayden.
READ ALSO: Brightening Eye Creams to Try If You're Tired of Looking Puyat
Go to Your Derma for These Treatments.
Of course, it won't hurt to have treatments done at the derma to help brighten your dark circles.
"Another effective solution," he continues, "is BioNutriGlow, which uses NCTF or New Cellular Treatment Factor—59 ingredients, nutrients, vitamins, and everything that makes [the under-eye area] of your skin thicker, which means healthier, lighter, and more elastic.
"Another one would be Angel Lightening. This is a laser procedure that basically blasts all those pigments under the eye area para mawala siya."
Load More Stories