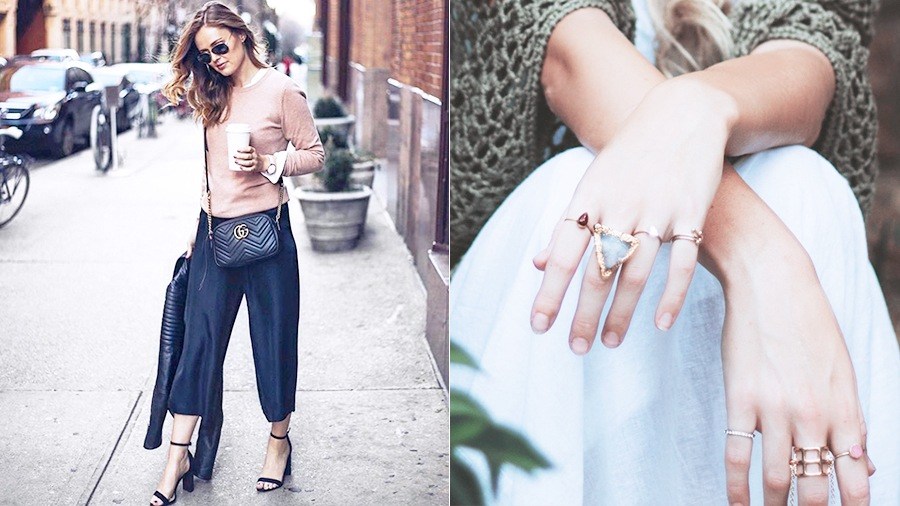 Cleaning up your closet? Now is a good time as any to curate your clothing and level up your fashion game. Scroll down to find out everything you need to upgrade your look:
1. Define your signature style.
First things first, figure out your fashion uniform or the style type you feel most confident in. Ask yourself the term that can describe your overall look. Is it classic, edgy, effortless, trendy, sexy, sporty, elegant, or girly? If you haven't found your signature style yet, we can help you decode it here.
ADVERTISEMENT - CONTINUE READING BELOW
2. Always add a third piece.
Whether it's a jacket, scarf, hat, or jewelry, the third piece will complete your outfit!
3. Make sure everything fits you like a glove.
Have your neighborhood modista or reliable alteration shop tailor your clothes to your size. Too long and baggy trousers, for example, will appear shabby. Also, well-fitted clothes will make you look more expensive. In addition to this, making sure that your bra and panties fit you perfectly is a major factor—the right undergarments will make you look much leaner!
4. Collect quality basics.
This tip is a no-brainer. Having wardobe basics that serve as a foundation for your outfits will make you more fashionable easier. These staples will never go out of style, guaranteed. Here's a simple list to get you started.
5. Screencap it!
If you see a look on web that you like or one that resonates your style soul, save or screencap it for future reference. This way, you can have a virtual bank of outfit inspirations that will help you ace your #OOTDs every time.
Load More Stories