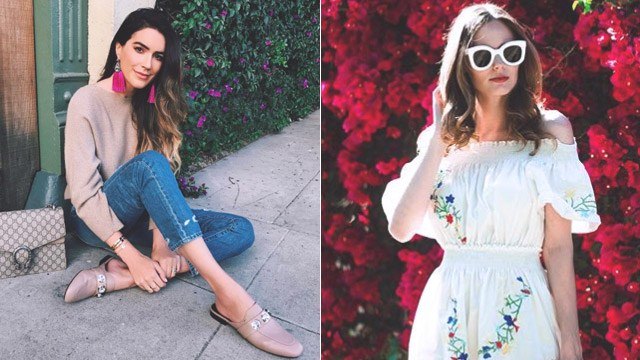 1. Off-Shoulder Top
Day: Yes, this isn't actually a top, but can you blame us? There's nothing easier to wear on lazy weekends than a dress.
Night: Dial up the drama by tucking your top into a high-low flared skirt and adding polished accessories.
2. Graphic Tee
Day: A cartoon tee and a knotted neckerchief make for one IG-worthy ensemble, even when you're just running errands.
Night: Reach for a corset belt and fasten it over a baggy tee to define your shape. As for your bottoms, embellished jeans are about as extra as you can get.
3. Button-Down Shirt
Day: It's always summer somewhere in the Philippines. Try a floral shirt with crisp white trousers, relaxed slides, and a tropical straw bag.
Night: How low can you go? Temper a barely buttoned shirt and sexy strappy heels with high-waist jeans for added coverage.
4. Denim Skirt
Day: Regardless of your top of choice, your footwear pick is where it's at. Keep the short hemline grounded with your trusty white sneakers.
ADVERTISEMENT - CONTINUE READING BELOW