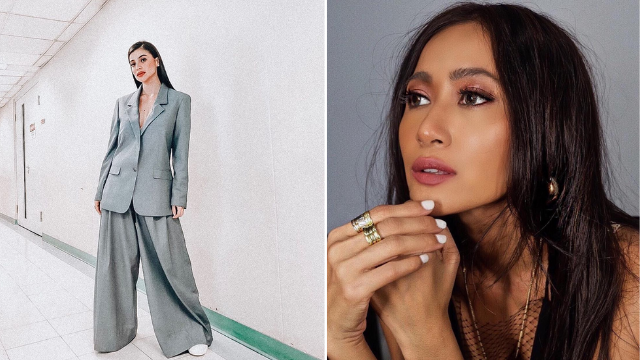 If you were unsure of your personal style in your 20s, your 30s is a fine time to let your personality shine because you already know what you want and what works for you. As celebrity stylist Pam Quiñones further underlined, "Women in their 30s—I'm also in my 30s—are more confident already. Well, not just confident in their own skin but they already know what silhouettes work for their body type."
ADVERTISEMENT - CONTINUE READING BELOW
CONTINUE READING BELOW
Recommended Videos
"They may play around with different fashion trends but usually, they go back to their core favorites," the founder of Qurator Studio told Female Network at TRESemmé's Runway Ready event last August 29. These could be your jeans, white button-down shirt, or little black dress—any timeless piece that forever resides in your closet.
ADVERTISEMENT - CONTINUE READING BELOW
"For me, [for] example, my core favorites are [pieces that show] a contradiction of feminine and masculine, with an underlining sexual energy or attitude, and I've always felt that even if I go for romantic or overly feminine [clothes], I will always usually go back to my core," explained Pam. 
ADVERTISEMENT - CONTINUE READING BELOW
According to the stylist, the only time when a 30-something woman would truly revamp her wardrobe is if "they either get pregnant" or if they experience any drastic weight change, during which buying new clothes are often a necessity. 
But while it's nice to have a go-to uniform to rely on, it wouldn't hurt to welcome in some minor style tweaks every now and then. In fact, updating your look can be exciting and refreshing. Here are a few simple ways to do so, according to the renowned stylist:
ADVERTISEMENT - CONTINUE READING BELOW
1. Change your hair 'do.
"For an instant style upgrade, color your hair," suggested Pam, who currently sports a deep red-dyed bob. "I just colored my hair last week!"
"Coloring your hair, whether you go blonde or a deep shade of red, will not only say something about your new fashion statement but you will also notice that you will have a renewed sense of energy [when] dressing up.
ADVERTISEMENT - CONTINUE READING BELOW
"You will sort of adjust the way you dress up [based on your new hair color]. I, for one, got more excited dressing up when I colored my tresses. Of course, in the beginning, dressing up was a little bit of a dilemma because [I've] gotten accustomed to going for the same outfits, but after a while, I was just like 'Hey, I kind of want to play [and experiment more with my outfit].' I kind of want to think more and I like that."
When asked about how she maintains her new 'do, she said: "When I colored my hair in a deep shade of red, I had to make sure that I use a shampoo and conditioner that could make the color last longer so I've been using the Color Brilliance line of TRESemmé Pro-Color series."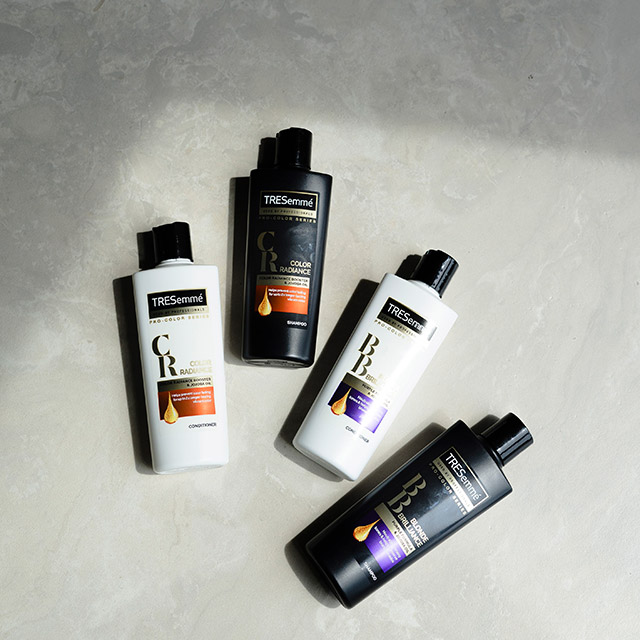 ADVERTISEMENT - CONTINUE READING BELOW
TRY: TRESemmé Pro-Color shampoo and conditioner in Color Radiance (L) and Blonde Brilliance (R), P129.50/150mL and P249.50/300mL, available at Lazada and Shopee
2. Update your black pieces.
Black is a staple in every Pinay's wardrobe, but to avoid looking dull in this color, "[play around with] shapes," said Pam. "One of the things that's on-trend now is big, billowy sleeves. It's like a modernized Filipiniana. Those kinds of sleeves will update your black pieces."
3. Invest in an upgraded basic and mix it with your existing clothes. 
"A bold-shouldered blazer is an elevated basic you can add to your closet. Make sure the blazer has [structured] shoulders. Think '80s and oversized because you can wear it as a blazer or as a dress. Also, the shape adds a lot of sharpness to your look and at the same time, it's very modern, so that's a really good upgrade. I once came from a shoot to a dinner to an after-party just wearing that."
ADVERTISEMENT - CONTINUE READING BELOW
ADVERTISEMENT - CONTINUE READING BELOW
To style an oversized blazer, Pam further shared: "I would wear it as a dress but with a mini skirt underneath that doesn't show so much just to be safe. I would also wear it with a pair of jeans, leggings or a long dress."
Comments
Load More Stories