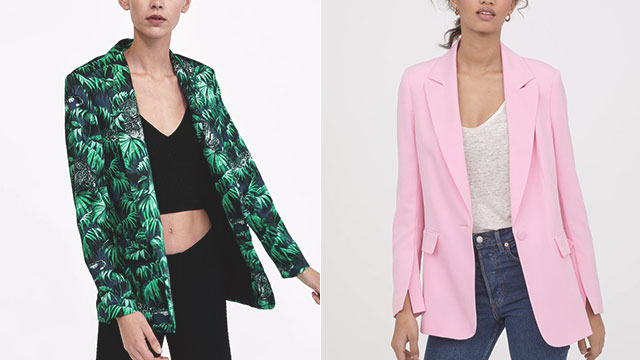 You may have all those beach weekenders planned now that the dry season is just around the corner. But face it, most of your time will still be on the 9 to 5—so stop ogling that nth maillot on the rack and get your head back in the game! Struggling with looking professional in this heat? Here are eight blazers to spruce up your weekday looks:
ADVERTISEMENT - CONTINUE READING BELOW
1. Sleeveless
Although the pleated hem seems flirty, this double-breasted dress from Zara maintains a hint of formality with the somber color. If you're in a conservative company, use it to top a tee or slim pants.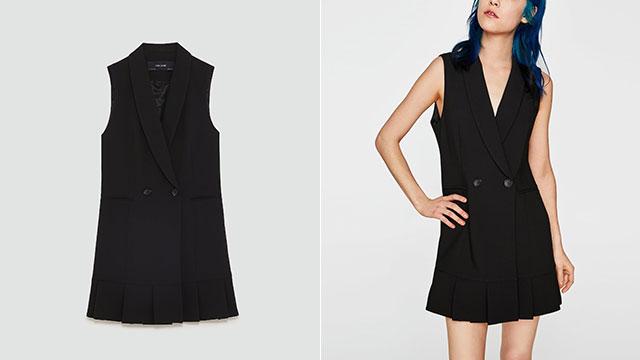 TRY: Zara Sleeveless Pleated Waistcoat, P4,295 at Zara
2. Cape
If bare skin isn't an option, the next best thing to look fresh is to free those pits! A cape jacket provides the illusion of covered arms while feeling breezy.
CONTINUE READING BELOW
Recommended Videos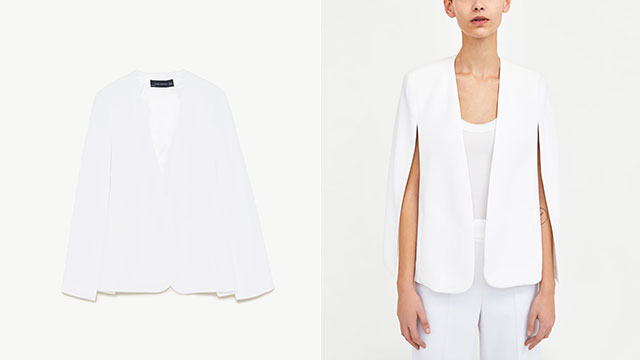 TRY: Zara Cape Jacket, P4,295 at Zara
3. Linen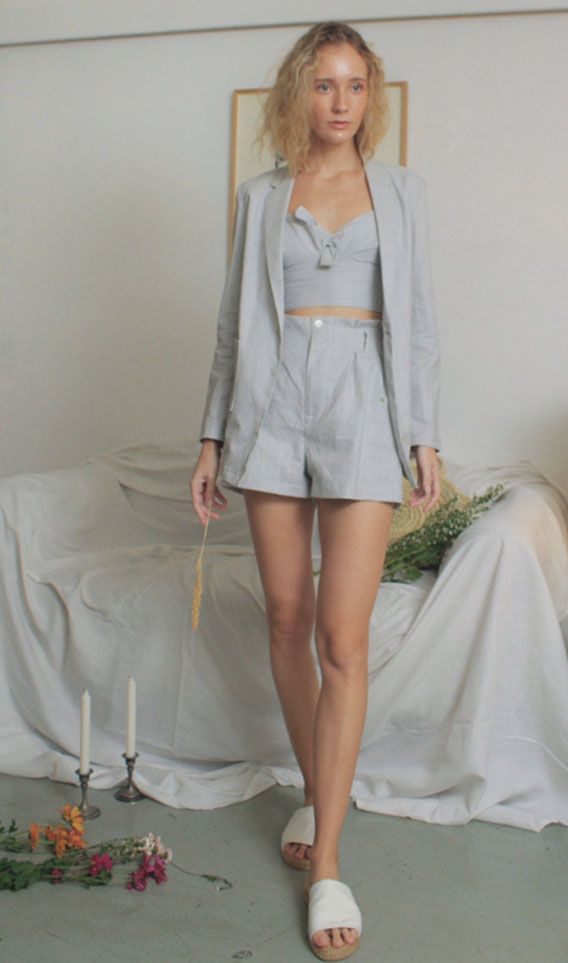 ADVERTISEMENT - CONTINUE READING BELOW
A quintessential summer fabric, nothing screams 'the boss' as much as a gusot-mayaman leisure suit. Have a blazer customized by local brand Undo in one of the 15 different colors that it stocks, and then go call those deadbeats to make offers they can't refuse.
TRY: Rafa Blazer, P2,195 at Undo Clothing
ADVERTISEMENT - CONTINUE READING BELOW
4. Printed
Neutrals are an absolute go-to for any 30's woman, but you can always add a pop of color or a loud but office-friendly print to stand out. Help your team visualize that impending vacation with an unlined jacket that evokes your preferred scenery.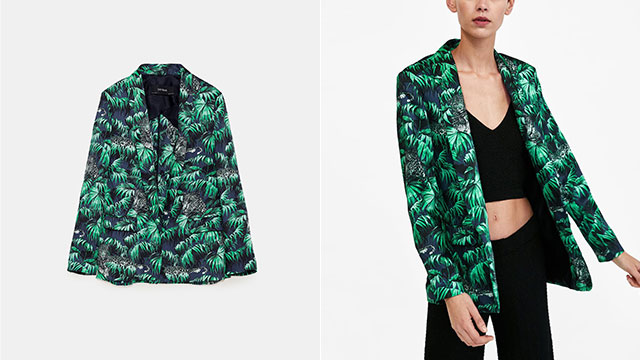 TRY: Zara Jungle Print Blazer, P3,295 at Zara
ADVERTISEMENT - CONTINUE READING BELOW
5. Pastel
You can also pretend to play nice with a candy hue. The buttonless cuffs on this H&M piece lend themselves to being rolled up when it's time for business.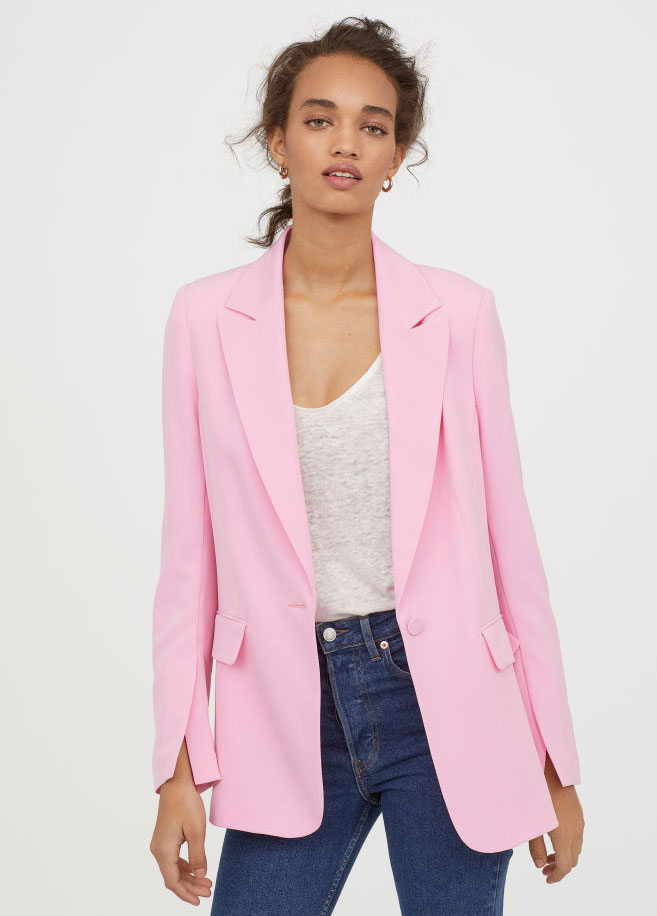 TRY: H&M Single-breasted Jacket, P2,290 at H&M 
6. Collarless
Stripping to the bare minimum is often the mandate for summer, so why not remove all the extraneous details on a blazer such as buttons and lapels? You're left with a style that is very much like a kimono, which itself is emblematic of a culture associated with discipline—giving you every excuse to tell your direct reports to hop to it!
ADVERTISEMENT - CONTINUE READING BELOW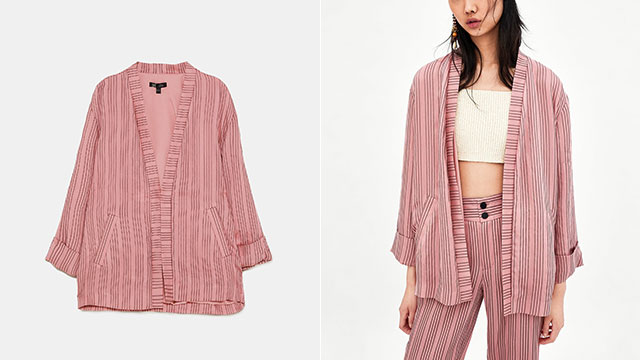 TRY: Zara Striped Flowing Blazer, P2,495 at Zara
7. Oversized denim
This design from Eunice Sason marries the ultimate blue-collar textile and the definitive white-collar silhouette, both of which would ideally also signify your work ethic and credibility. The dropped shoulder and cocoon shape gives the wind ample room to waft through. Consider it a serious alternative to jeans on casual Friday.
ADVERTISEMENT - CONTINUE READING BELOW
TRY: Oversized Denim Blazer, inquire pricing at Eunice Sason Clothing PH
8. Jersey
ADVERTISEMENT - CONTINUE READING BELOW
Since you're exploring relaxed options, you might also want a sport jacket in this casualwear staple material. Apart from being soft and low-maintenance (great for travel!), the Uniqlo upgrade is even apt for the season—UV protection. The upside is that this can take you from day to night and make you look professional sans the stiffness.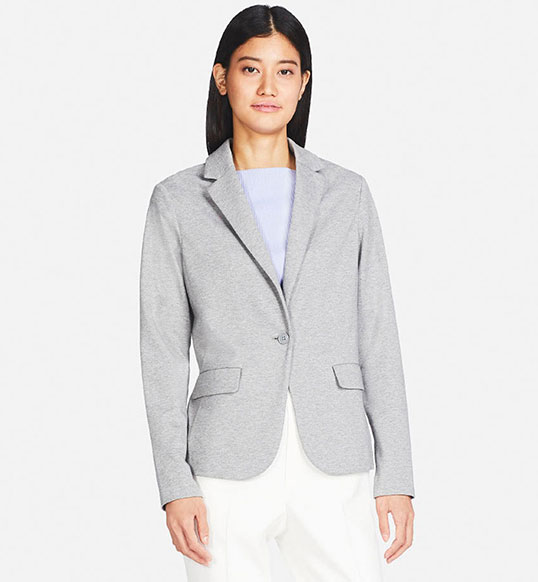 ADVERTISEMENT - CONTINUE READING BELOW
TRY: Uniqlo UV Cut Jersey Jacket, P1,990 at Uniqlo
Load More Stories