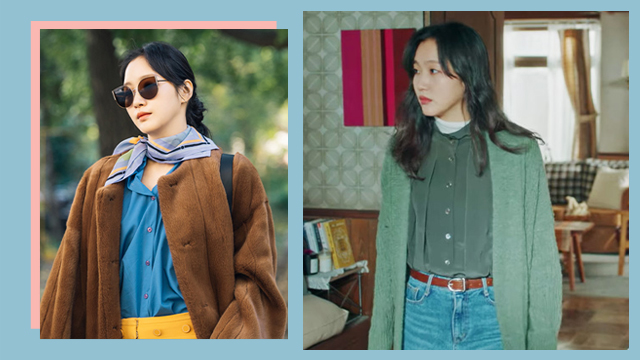 We're still reeling from the finale of "The King: Eternal Monarch," but aside from the weight of the story's conclusion (what did you think of it?), we're still not over all the fashionable outfits we were treated to over the course of the show. There were Lee Min Ho's kingly coats, Jung Jun Chae's designer ensembles, and of course, Kim Go Eun's cool sneakers.
ADVERTISEMENT - CONTINUE READING BELOW
It's true that Go Eun's outfits weren't as luxurious as Jun Chae's, but one thing's for sure: She, too, has a great sense of style. I mean, it's difficult to pull off layered winter clothes in a chic way, but Detective Tae Eul was able to do so, and all with her signature cool girl flair. As an ode to her style, we've rounded up all of her best looks from the show that prove just how great her fashion sense is:
1. This chic undercover ensemble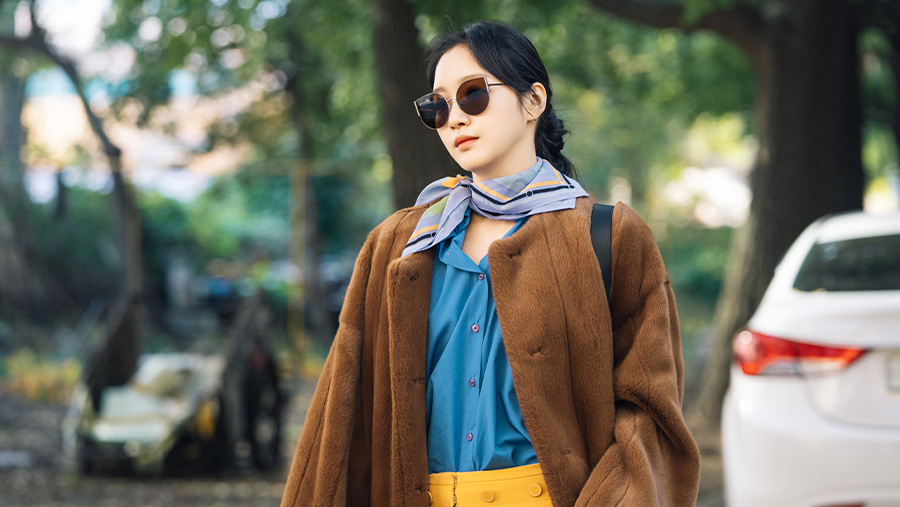 Episode 1 not only introduced us to Detective Tae Eul and her brave police work but to her styling abilities as well. Who would think of matching a cornflower blue blouse with yellow pants and throwing a faux fur coat on top? Well, she did, and it's making us want to get into color-blocking again!
2. This casual outfit with beige undertones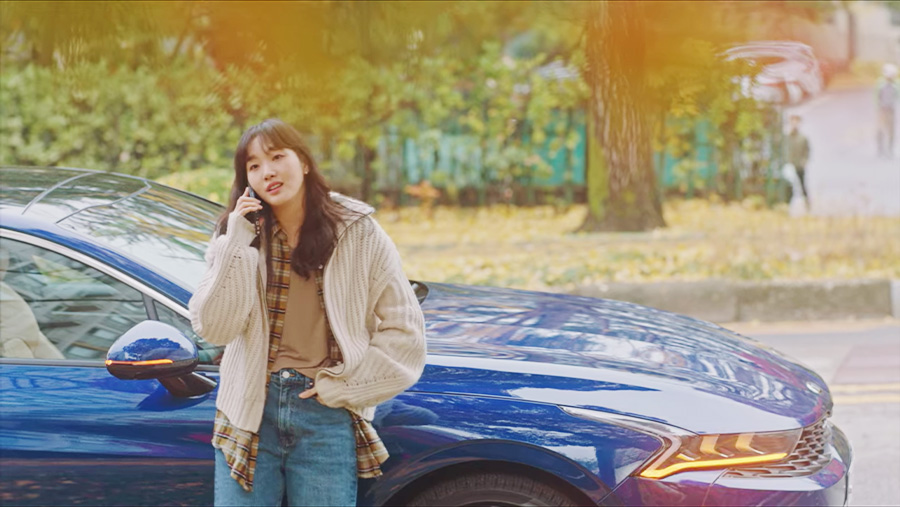 ADVERTISEMENT - CONTINUE READING BELOW
Here, Tae Eul proves that she can layer like a boss, even with just casual separates! She does so by sticking to tonal dressing, like the beige hues in this fresh outfit. She also wasn't afraid to mix in prints (like that plaid button-down) and textures (like that cable knit sweater).
3. This very seventies look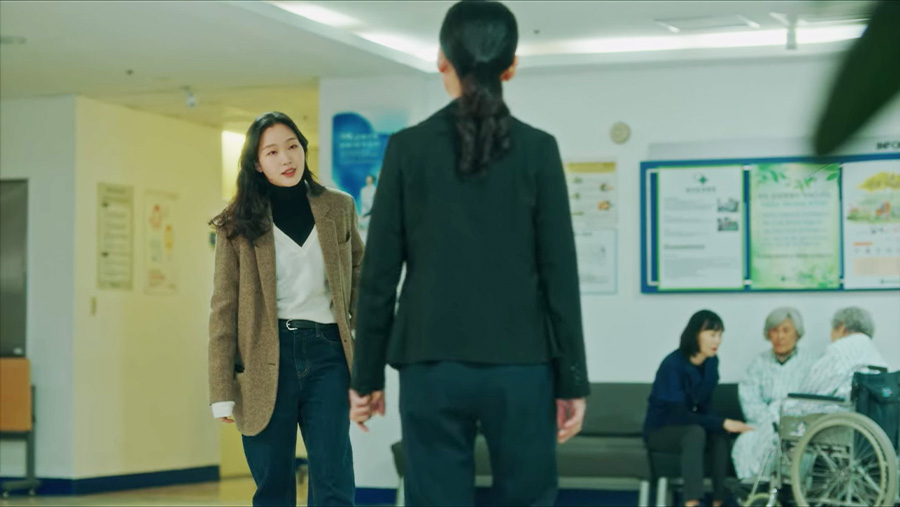 ADVERTISEMENT - CONTINUE READING BELOW
See? We told you she's mastered layering! In Episode 8, Tae Eul slays in another successful outfit. Its impact is thanks to the visual balance provided by the black turtleneck and cream V-neck cashmere sweater, which she completed with a masculine wool coat and a simple black belt. Oh, and the nonchalant straight-cut pants were the key, too!
4. This slouchy ensemble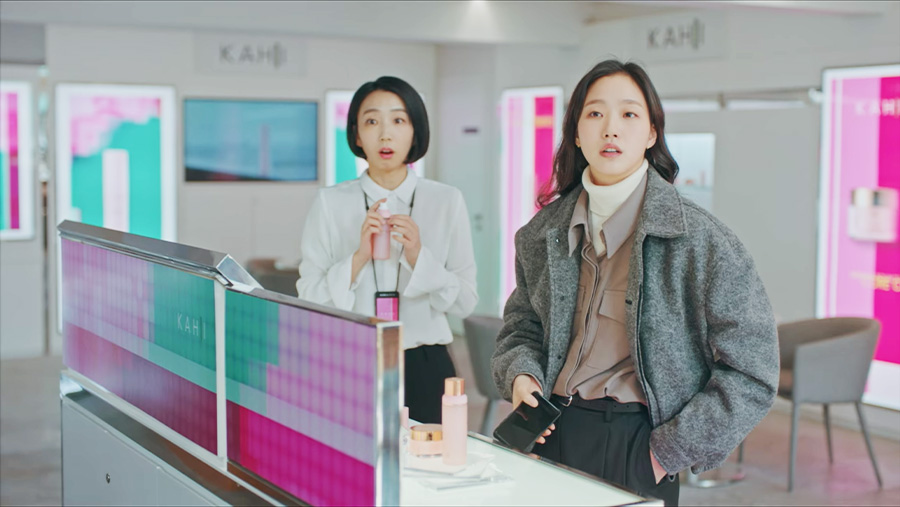 ADVERTISEMENT - CONTINUE READING BELOW
Warm color palettes isn't Tae Eul's only strong suit, as she can definitely put together pieces in more somber tones, as evidenced by this amazing tonal gray look. Note that she didn't just stop with the cream turtleneck but added a gray button-down with cargo pockets (for structure), which she offsetted with a slouchy wool jacket. Once again, she added a black belt for a touch of masculinity. How cool can she get?
5. This olive +denim look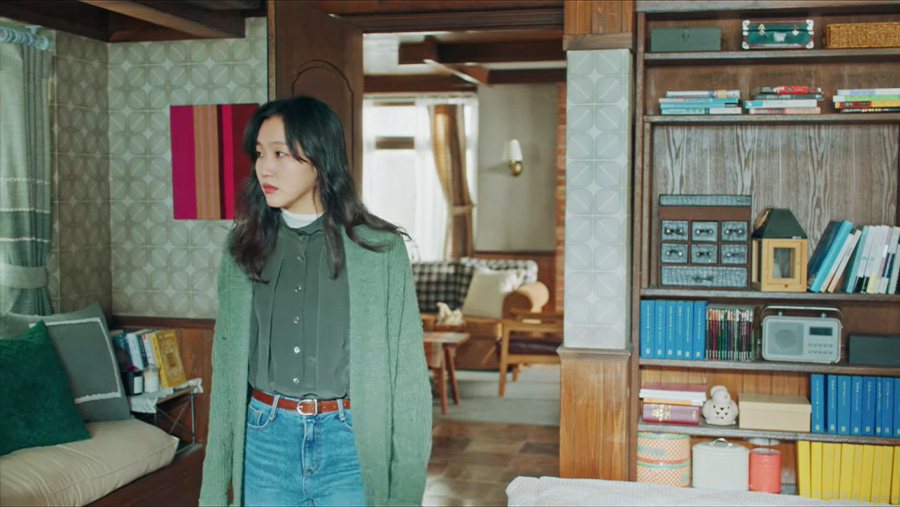 ADVERTISEMENT - CONTINUE READING BELOW
It seems that Tae Eul has a thing for vintage-inspired outfits, which she nails by wearing straight-cut pants + cinching it with a leather belt. We love how she styled classic blue jeans with a brown belt that cinched her olive button-down and sweater! A lesson: Don't be afraid to layer shirts underneath button-downs.
6. This cool winter outfit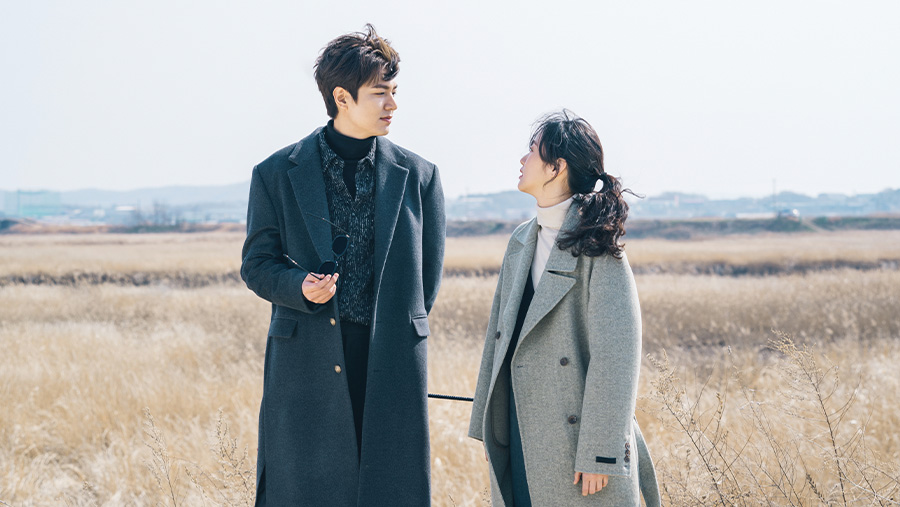 ADVERTISEMENT - CONTINUE READING BELOW
Tae Eul takes inspiration from the season's icy hues by mixing crisp white with cool gray, a look that was punctuated by her deep V-neck cashmere sweater. It's a non-boring monochromatic look we'd wear for sure!
7. This timeless casual outfit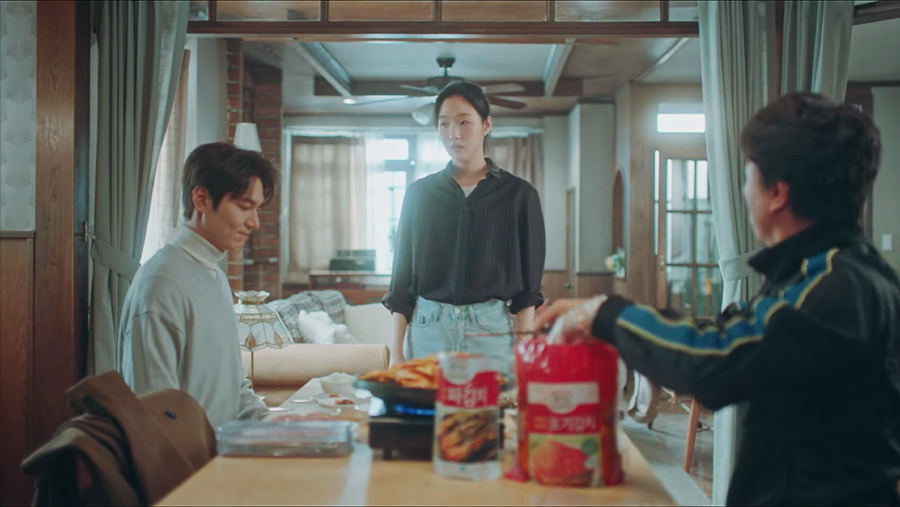 No layers, no problem! Tae Eul knows that a classic button-down and jeans combo is a safe sartorial choice that will look chic no matter what. Instead of the typical white though, she opts for a black top instead which looked great in contrast to her bleached jeans.
ADVERTISEMENT - CONTINUE READING BELOW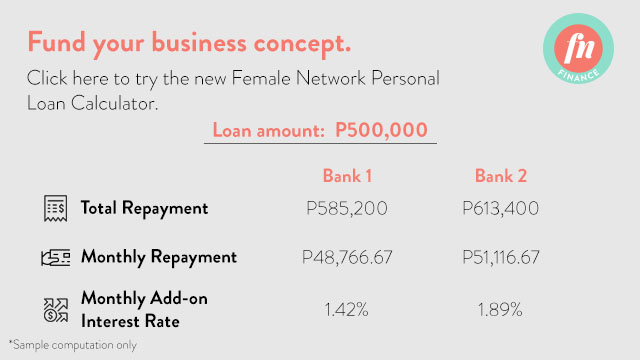 Load More Stories