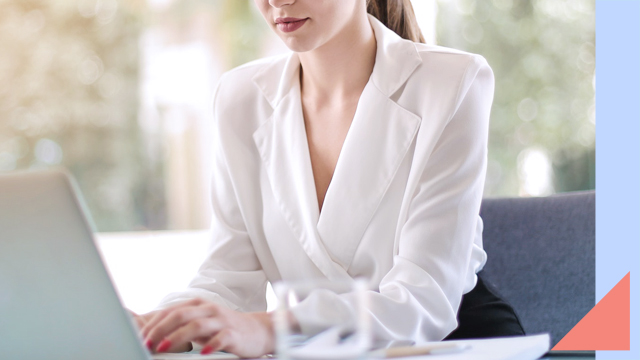 If you're petite or have a baby face, you've probably experienced not being taken seriously because of the way you look. And once you reach your 30s (or your 20s, even), this becomes more of a burden than a compliment.
Being petite herself, fashion YouTuber Dearly Bethany shares this sentiment. In a vlog, she shared tricks that she personally uses to counteract the effect of her height and help her seem more mature to others. See her tips below:
ADVERTISEMENT - CONTINUE READING BELOW
Have confident body language.
The way you carry yourself says more about your age than you think. A firm handshake or speaking confidently helps you come across as someone sure of yourself, which is a quality mature people have. Meanwhile, nervous habits like wrapping your arms around yourself and hanging your head low have an opposite effect, so avoid them when you can.
CONTINUE READING BELOW
Recommended Videos
One of Bethany's tips other tips include dressing for the part that you want to have. For example, wearing a blazer and tailored trousers to a job interview will make you look and feel ready to take on a corporate role, as opposed to showing up in your usual jeans and a t-shirt.
Wear classic, polished hairstyles.
Dainty hair accessories like clips, headbands, or ribbons can give you a more youthful vibe and they're definitely fun to wear. But when you already appear young and want to be more put-together for a meeting, Bethany says it'll be wise to avoid them.
ADVERTISEMENT - CONTINUE READING BELOW
Since it's such a bold choice, cutting your hair shorter can give you a sense of control over your look, too. That said, if you prefer your hair long, always pulling it back in a neat style like a sleek bun or ponytail (or any style that keeps it away from your face) for important events would have the same effect.
ADVERTISEMENT - CONTINUE READING BELOW
Invest in timeless and high-quality fashion pieces.
"The goal is to have clean lines and more structure to my outfit, and more sensibility in the pieces that I'm trying to wear," says Bethany. She shares that makes a conscious effort to wear classic pieces, since dressing too trendy tends to make her look younger than she is. She also opts for high-quality items, so they'll last her for years and also help you achieve a more streamlined closet over time.
When it comes to color, Bethany observes that pastel and bold colors can age you younger, while muted and more neutral tones have a more mature look to them. To keep your combos from looking boring, elevate them by adding jewelry or outerwear. A nice watch or a blazer, for example, can dress up a basic outfit right away.
ADVERTISEMENT - CONTINUE READING BELOW
Watch Bethany's full video below:
Load More Stories