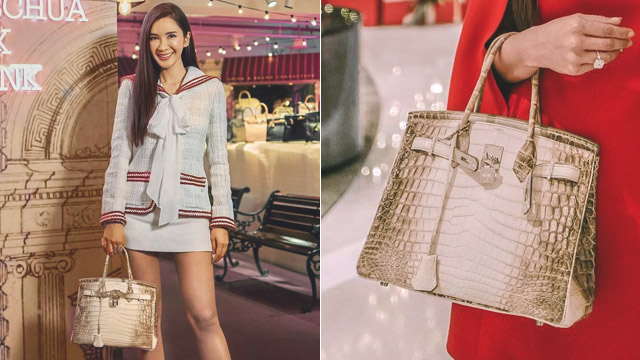 So why are collectors from around the globe positively obsessed with the Hermès Himalaya Birkin? Well, to start, it's quite literally the world's most expensive bag—boasting of 18-karat white gold hardware, supple, meticulously dyed crocodile skin, and a generous sprinkling of more than 200 diamonds. Just months ago, it sold for a record-breaking $500,000! Wild.
ADVERTISEMENT - CONTINUE READING BELOW
Here, take a closer look at the extraordinary craftsmanship behind the creation of this rare, endlessly coveted piece.
It almost comes as no suprise that Hermès would produce the most expensive bag, with many loyal fans and collectors all over the world. We've previously featured flight attendant-turned-socialite entrepreneur Jamie Chua, who could possibly have the largest collection of Hermès bags in the world, even having her own walk-in closet made for them!
ADVERTISEMENT - CONTINUE READING BELOW
Recommended Videos
"For me, it wasn't about what it symbolized but truly how user-friendly Hermès bags were.
"Even until today, I still find that the B or the K suits my lifestyle the best.
"They fit the stuff I need for a day, and it's really easy to find my things in them!"
Her very first Hermès was a "Blue Jean [Togo Birkin 30cm] bag with white stitches," which could retail up to $22,775 or P1.1 million online.
Load More Stories