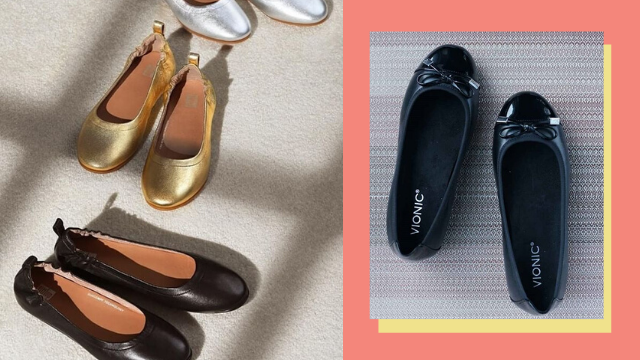 Shopping for flats can sometimes be difficult when you have flat feet. Since you have no arches under your feet, you always have to be on the lookout for flats with arch support—otherwise, you tend to suffer from unwanted ankle, knee, hip, and even back pain. "When those arches are lowered or nonexistent, it changes the way our legs carry the weight. This puts extra stress on bones, ligaments, and muscles," explains the Healthline. 
ADVERTISEMENT - CONTINUE READING BELOW
Additionally, it's also best to avoid pointed shoes. As much as possible, "the front of the shoe should be high enough not to squash the toes," according to the Medical News Today. Look for "shoes that are wide at the toes allow them to spread out. "This reduces pressure on the front half of the foot, which can help prevent pain and bunions."
Not everyone with flat feet experiences pain, but if you're someone who suffers from daily foot aches, you might want to check out these flats with sturdy arch support: 
P5,520 (from P6,900) on Vionic and Lazada
Vionic is well-known for their podiatrist-approved supportive shoes. This classic pair of ballet flats is built with a contoured footbed and a removable arch support insert that's flexible but "firm enough to help realign your foot and allow you to claim back your natural footprint," according to the shoe brand.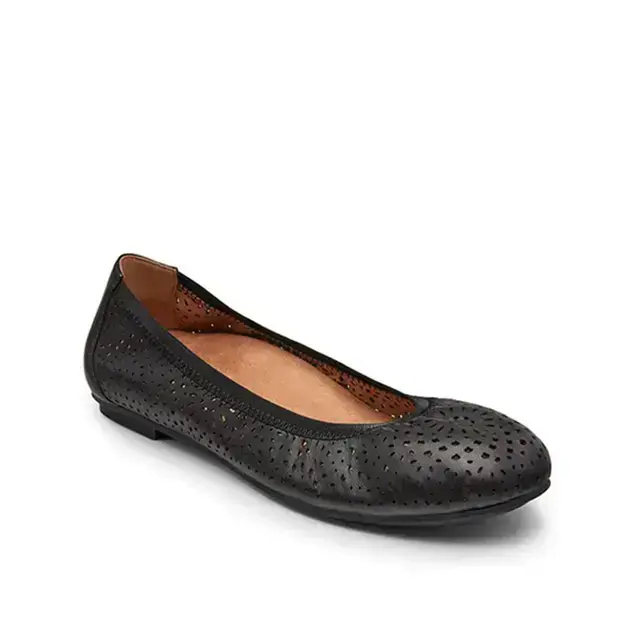 ADVERTISEMENT - CONTINUE READING BELOW
P1,649 (from P5,495) on Lazada
FitFlop rose to fame for their uber-soft sandals, but did you know that they offer comfy flats, too? The footwear brand's ballet flats are designed with cushioned footbeds with arch support. Although it has a sleek design, this pair is said to have a wide fit, allowing your toes to comfortably spread out. 
ADVERTISEMENT - CONTINUE READING BELOW
ADVERTISEMENT - CONTINUE READING BELOW
Check out the other styles of these ballet flats: 
ADVERTISEMENT - CONTINUE READING BELOW
P3,010 (from P4,300) on Dr. Kong, P4,300 on Lazada, Shopee
Aside from having arch support, this comfy sandal from Dr. Kong is made with metatarsal pads, which help relieve pain in your forefoot.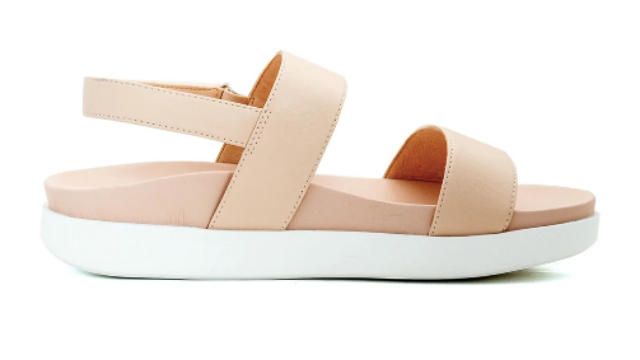 ADVERTISEMENT - CONTINUE READING BELOW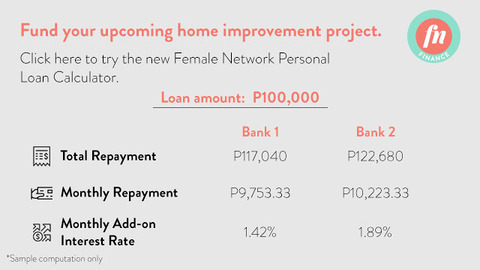 Load More Stories