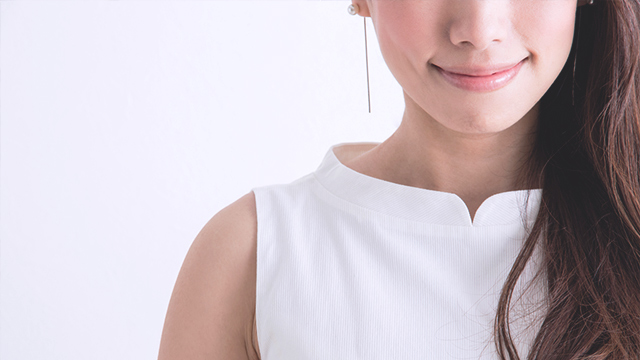 I'd like to call this lady I know Old Mother Wisdom. She proclaims the following as off-limits once you have graduated from the age of full flowering: mini-skirts, daisy dukes, bandage dresses, leggings, sportswear when you are not playing sports, spiky heels that recall a corner worker, anything with bows, anything pink, and anything trendy.
ADVERTISEMENT - CONTINUE READING BELOW
In sum, she wants old people to dress old.
New Rule 1: Sixty is the new 39.
But consider this: When Jennifer Lopez turned 50, she wore to her big celebration a Versace gown with a bra-like construction that bared her chest and tummy, a slit that almost reached her hoo-ha, and straps that recall bondage. It was also in the audacious color of glitter, as in gold.
Despite the attire that may be more suited for someone half her age, I don't think anyone in the world dared to say that these clothes did not suit La Lopez. Take a look:
View this post on Instagram
Right? What kind of age-defying sorcery is this? Singer of "Jenny From the Block", please tell us which health store you source your supply of unicorn blood from.
The point is, 30 is the new 20, 40 is the new 30, 50 is also the new 30, and 60 is the new 39. And being in your 20s is just stupid. Do you remember all the dumb mistakes you made, such as saying yes to a boy who turned out to be a liar? (I am not speaking from personal experience.)
This backward shift in age is not just in the way a woman feels or thinks—it's also in how she looks. So many people are becoming attuned to taking care of the body that the period of youthful flowering has become longer. With help from science, it can even last forever.
READ ALSO: Ina Raymundo's Swimsuit OOTDs Prove That She's Still One of the Sexiest Local Celebs in Her 40s
As such, there is more leeway to dress in a gold Versace gown with barely-there coverage. I mean, if I looked like the 50-year-old J.Lo, I certainly wouldn't deny the world my beauty by wearing a black car coat and sensible shoes.
New Rule 2: You have the license to not care.
How about a legitimately older example? Iris Apfel, the 90-plus style icon, refuses to go gently into that good night. Even in her sunset years, she lives boldly, especially in the way she dresses.
ADVERTISEMENT - CONTINUE READING BELOW
View this post on Instagram
Iris is like a rare bird—literally. See her in feathers, in bold, sometimes eye-searing colors, in clashing patterns, and with a pile of necklaces. It all works because, maybe, she just wears that jumble of clothes with full confidence.
One of the joys of getting older is becoming more comfortable in your skin until, finally, you learn not to care about the hurtful opinions of opinionated people. You wake up one day and declare: "This is me, world! If you can't love me in my pineapple-print, wide-leg trousers with matching blouson, you don't deserve me at all. Good day!"
READ ALSO: Local Brands Where You Can Buy Classy, Minimalist Jewelry
New Style Rule 3: What you wear should say something about you.
Do you know that Anna Wintour, the pope of fashion and editor-in-chief of the bible (Vogue), dislikes the wearing of all-black ensembles? She would rather people wear clothing that says something about themselves, and that means a dose of color or a splash of creativity in how pieces are put together.
ADVERTISEMENT - CONTINUE READING BELOW
View this post on Instagram
After all, what do a black dress with black tights and black pumps say about you? That you have lost your ability to determine colors because you are old? That you are playing it safe because you are old and scared? That you just wore what is easiest because you are old and tired?
Anna also emphasized, when asked about what to wear to an interview for the magazine, that people are hired for themselves and not their clothes. Taking off from her statement—which is law, by the way—it may be better to express yourself, as in wear what you want, rather than adhere to a set of don'ts prescribed by so-called experts in tastefulness.
READ ALSO: 7 Signs You're a Classy Woman from the Inside Out
So go ahead and wear pink, a skirt, or a frilly pink skirt—just, you know, make sure Anna approves of how you style it.
ADVERTISEMENT - CONTINUE READING BELOW
New Style Rule 4: Don't think about the number.
Okay, if you came here looking for a hard-and-fast rule, here it is: When it comes to what to wear, forget about the number (of wrinkles), but rather focus on the situation.
The high slit on your well-toned stem is an empowering statement about your love for pilates, but it would be best to cover the revealing leg when, say, you are at the workplace. Unleash the skin during your downtime like, say, when you are at the Important Party to be Seen.
The same goes for other articles that are deemed unacceptable by the style police, but you nevertheless like wearing. Please rethink the leggings and crop top when you're, say, watching a ballet. There are certain boundaries we dare not cross like dress codes for formal affairs.
Finally, if you are here, shaking your head in anger or disappointment after reading these new style rules, I am not stopping you from dressing in a timeless manner, in all black, and in full cover (no skin please!). That is your expression. I fully support it.
ADVERTISEMENT - CONTINUE READING BELOW
This story originally appeared on www.esquiremag.ph. Minor edits have been made by the Female Network editors.
Load More Stories